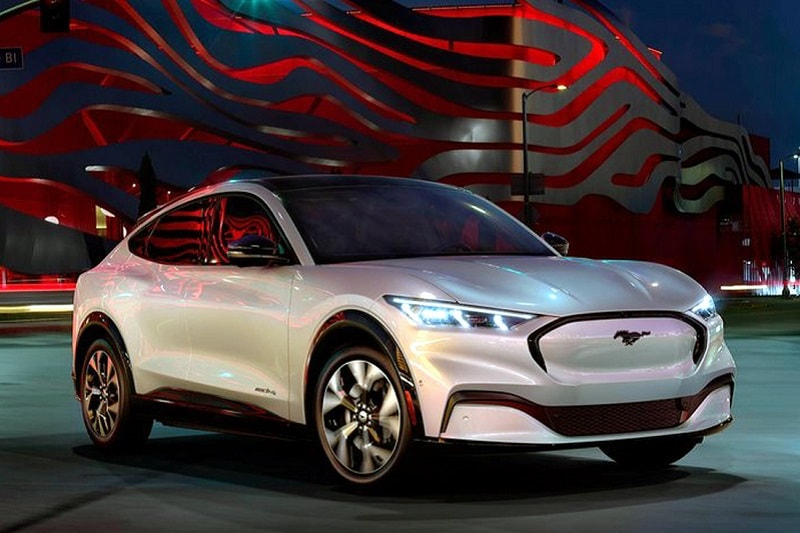 Electric vehicle technology has advanced immensely in recent years, and that means these zero tailpipe emission vehicles no longer result in range anxiety. Today, there are plenty of EV options that offer similar driving ranges to gasoline-powered cars, though "filling them up" will obviously take a bit longer. 
So on that note, here are the top five EVs with the longest driving ranges. To clarify, all driving ranges listed have been certified by the EPA, and all the prices listed do not include any applicable tax credits. Look for them at your local AutoNation now, or early next year.  
---

2021 Ford Mustang Mach-E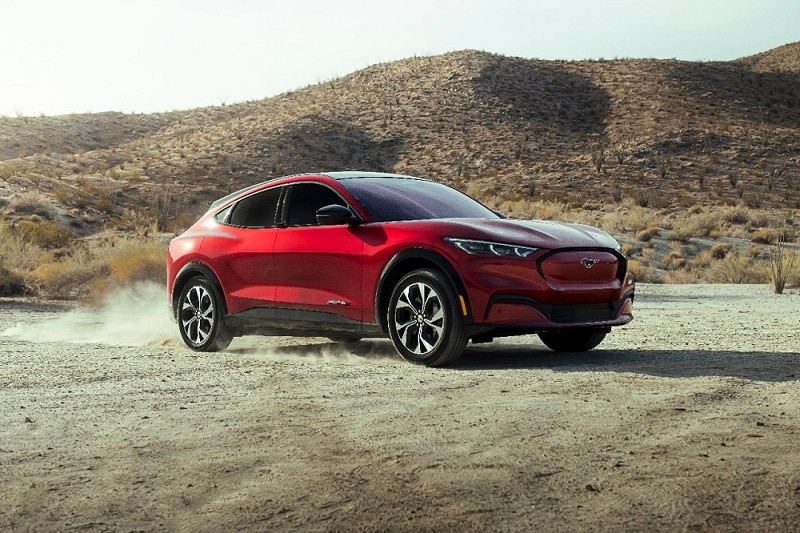 The EV with the longest range that you can currently buy at an AutoNation dealership is the
2021 Ford Mustang Mach-E
. It's also notable because the
2021 Ford Mustang Mach-E
is the only EV on this list with a driving range that crests the 300-mile mark. 
The base Mustang Mach-E has a range of 230 miles and a starting MSRP of $42,895, but customers can opt for the 300-mile Mach-E Premium ($47,600) or the 305-mile Mach-E California Route 1 ($50,400). Buyers looking for performance should check out the $59,900 Mach-E GT, which can accelerate from zero-to-60 mph in just 3.5 seconds, and travel up to 270 miles on a charge. 
---

2022 Chevrolet Bolt EV/EUV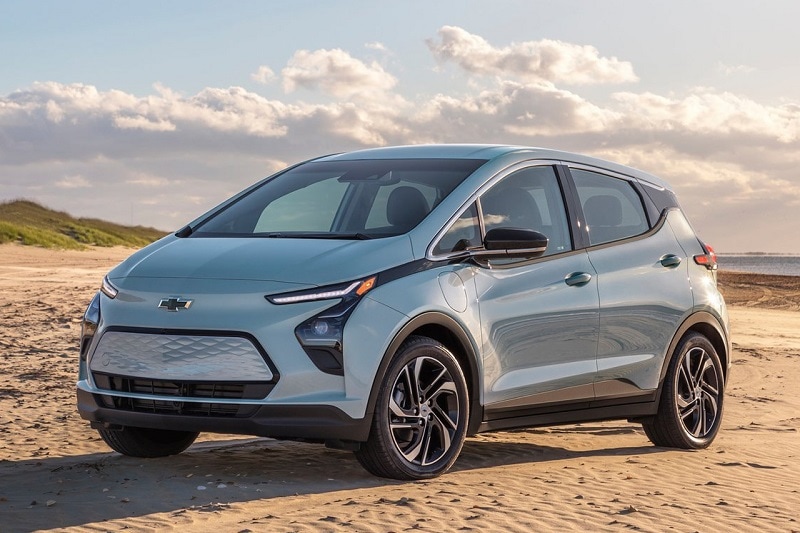 The
Chevrolet Bolt
has been redesigned for the 2022 model year, and it has a driving range of 259 miles. What makes the new Bolt a standout in the segment is that it's available as the Bolt EV hatchback or the Bolt EUV, which offers more of an SUV vibe. The 2022 Chevrolet Bolt is priced starting at $31,000, while the EUV model starts at $33,000. Budget-minded shoppers will notice that both those price points make the 2022 Chevrolet Bolt the lowest-priced EV on this list!
---

2022 Hyundai Kona Electric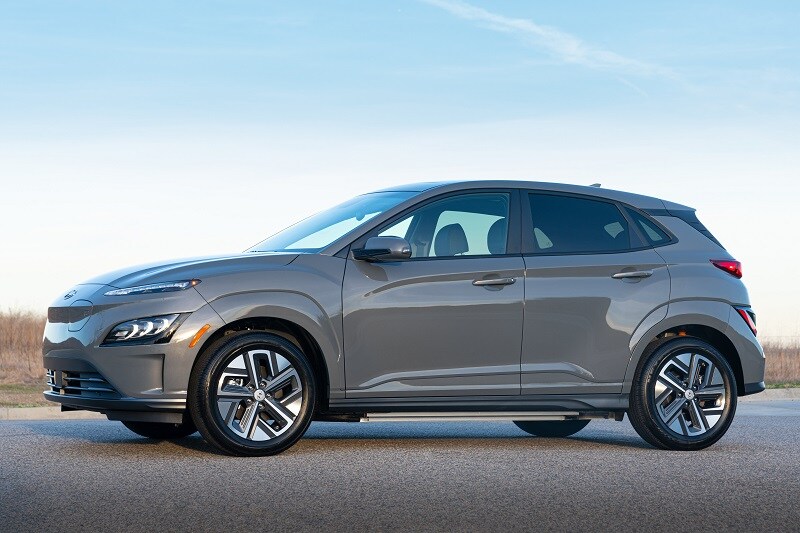 Coming in just behind the Bolt in terms of both price and range, the 2022
Hyundai Kona Electric
starts at $34,000 and can drive 258 miles on a single charge. While the latest model features an updated exterior design and a new 10.3-inch digital instrument cluster, it's actually $3,390 less than the 2021 version of the Kona Electric. It's been a long time since Hyundai was a scrappy upstart, but moves like that communicate it's still leaning forward to woo new customers. 
---

2021 Volkswagen ID.4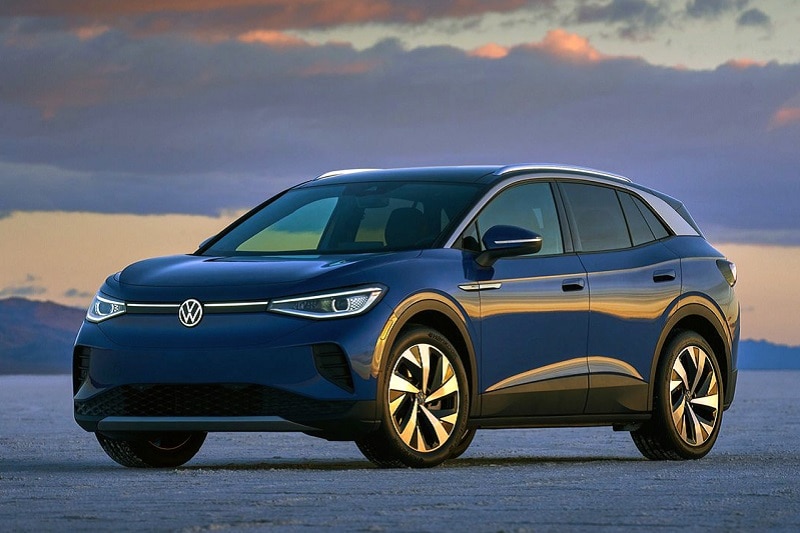 The 2021
Volkswagen ID.4
was awarded the 2021 World Car of the Year, and this model has a driving range of 250 miles. Earlier this year, we had the chance to test out the
ID.4 First Edition
(this trim level was priced at $43,995 but already sold out), but you can walk into your neighborhood Volkswagen dealership today and check out the ID.4, which starts at a reasonable $39,995. 
---

2021 Jaguar I-Pace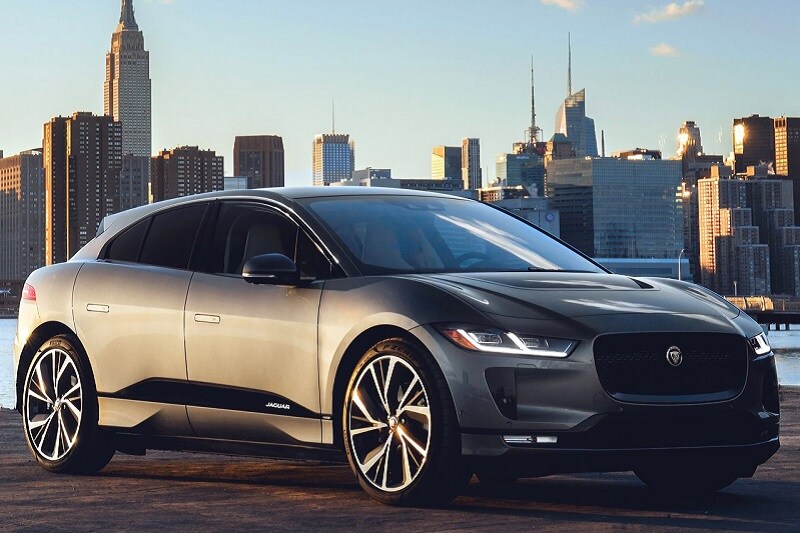 Jaguar has been historically known for sports cars, and sleek sedans which embody co-founder Sir William Lyons' "grace, space, and pace," philosophy. But recent years have seen the legendary British brand aggressively pursuing electric vehicles. 
That said, the 2021
Jaguar I-PACE
has an official EPA-rated driving range of 234 miles, and rounds out this list of the five EVs with the longest driving range. This all-electric Jaguar is, somewhat unsurprisingly, the most luxurious EV on this list by a country mile. Fortunately, with a starting price of $49,995, it's not going to break the bank.
---

Honorable Mentions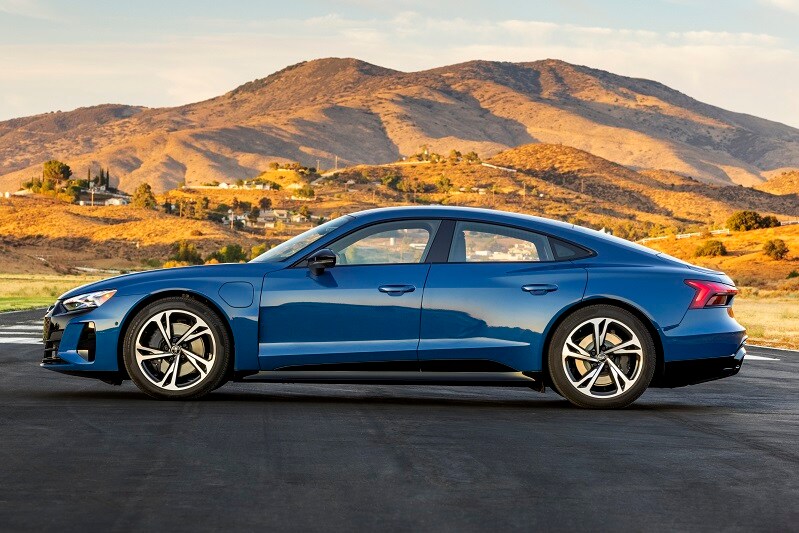 The 2022
Audi e-tron GT
hasn't been given an EPA-rated driving range, but Audi expects this all-electric sports sedan to be able to drive 238 miles on a single charge, which would knock the Jaguar from the fifth spot of this list. 
There are also a handful of honorable mentions that all offer driving ranges of more than 200 miles. This includes the Polestar 2 (233 miles), Audi e-tron (222 miles),
Porsche Taycan Turbo
 (212 miles) and Volvo XC40 Recharge (208 miles). As EV technology and the charging infrastructure continue to develop, this list will only grow more. So if you're looking to electrify part, or all of your fleet.
Jeffrey N. Ross
| Sep 4, 2021