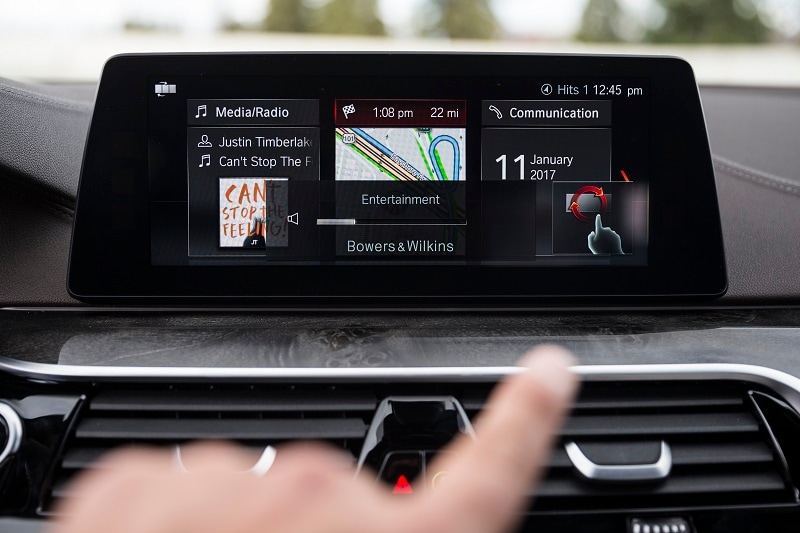 As time marches forward, vehicle infotainment becomes more integral to the driving experience. A couple of decades ago, infotainment systems couldn't tell you much more than your average fuel economy and what radio station you were listening to.
These days, infotainment systems can pretty much do what your smartphone can achieve… So basically everything. But with advancement comes complication. Some infotainment systems are needlessly complicated, making them frustrating and even distracting to use. Others are as simple as a table of contents to navigate. If you're someone who leans heavily on infotainment when you're getting around, here are five automakers that are doing in-vehicle information and entertainment right.
---
General Motors Infotainment System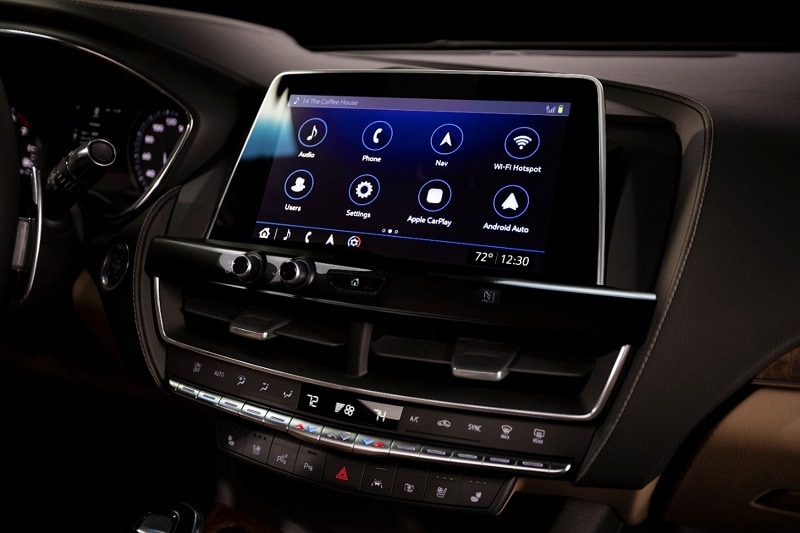 Whether you're crawling into a Corvette, climbing into a Cadillac Escalade, gliding down the interstate in a Buick Envision or romping over rocks in a GMC Sierra Heavy Duty, rest assured infotaiment will lounge outside your worries. GM's fantastic interface is essentially the same across the lineup, and it's arguably the easiest system to use on this list.
Know how to operate a smartphone? Then you'll be a pro as soon as you're sitting in front of one of these GM screens. Icons are organized similarly to how they'd be on an iPhone, the graphics are attractive, and the system is eager to respond to your taps, swipes and pinches.
---
Hyundai Infotainment System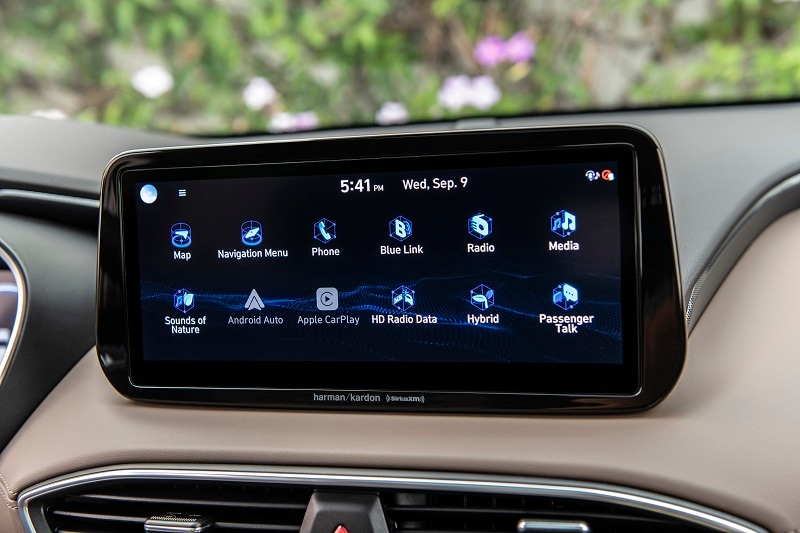 "Hyundai is killing it these days" has become a trope, and for good reason. Hyundai consistently builds class-leading cars and SUVs that usually cost less than the competition. It doesn't hurt that the infotainment in these vehicles is some of the best you'll find on the market. Like GM, menu icons are displayed in a way that's familiar to smartphone users. Screen response is also excellent, but the graphics are just adequate in that the screen fonts don't "pop" as much as GM's.
Shop Hyundai Santa Fe Inventory
---
Stellantis Infotainment System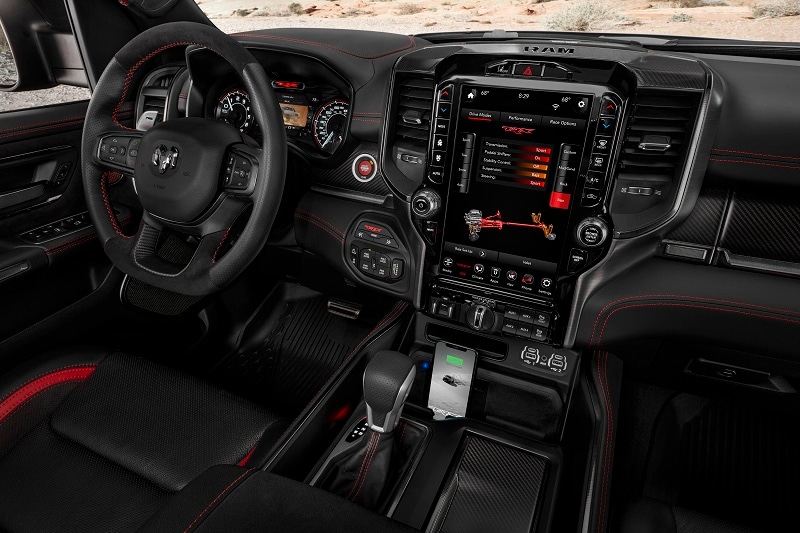 Formerly known as Fiat Chrysler Automobiles (FCA), Stellantis commonly uses its own brand of infotainment known as Uconnect. The interface is elegant and easy to read thanks to graphics that pop just as well as GM's. Uconnect's menus can feel a little crowded sometimes, but only just. Overall, this is a terrific system that feels comprehensive, without ever giving off intimidating vibes.
---
Subaru Infotainment System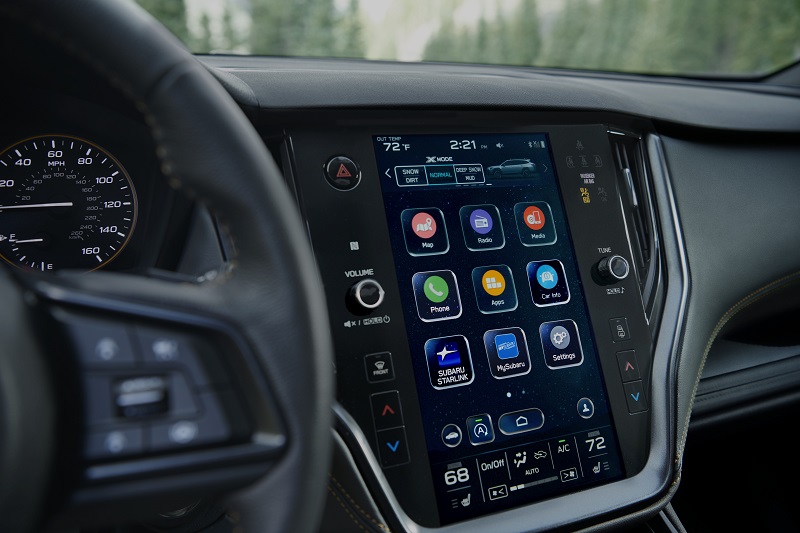 With all-wheel drive standard across the lineup (except for the rear-wheel-drive BRZ sports car), Subarus offer plenty of driver control no matter the road. It's a similar story with the company's infotainment systems. Icons are generously sized for easy tapping when you're in a hurry, and the screen is also quick to respond. The fonts could stand to be a little less blocky, but I'm picking nits at this point. Subaru ultimately knows what's up in the world of infotainment.
---
BMW Infotainment System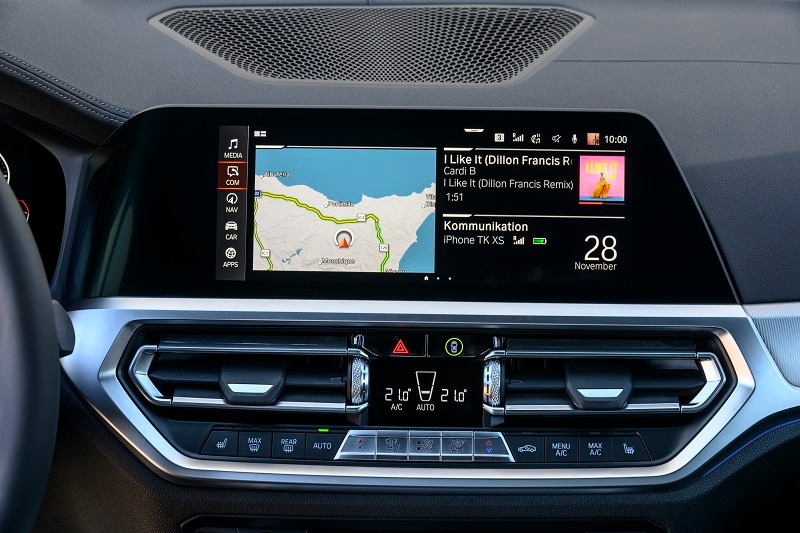 BMW has a rocky history when it comes to its iDrive infotainment system. When iDrive arrived on the scene in the early 2000s, it was panned by the automotive press, as well as customers. Even just a few years ago when gesture control launched, it was largely unusable. Luckily that's all history.
These days, not only does gesture control work well, but the Bavarian luxury automaker is also a tech leader that arguably has the edge against top competition from Audi and Mercedes-Benz. Why? BMW's latest version of iDrive, for me at least, is easier to use than systems in other German luxury brands, once you're used to it.
Unlike the infotainment systems listed above, iDrive isn't terribly intuitive, so your early encounters with this system might require some patience. Once you get the hang of iDrive, though, it's one of the best infotainment systems you can find in a luxury brand. It's nice-looking, too, which is important when you're trying to keep a high-class interior aesthetic.
---
Manuel Carillo III | May 18, 2021
---
Want to check out these infotainment systems for yourself? Head over to your local AutoNation dealership to take your favorite system for a test drive.