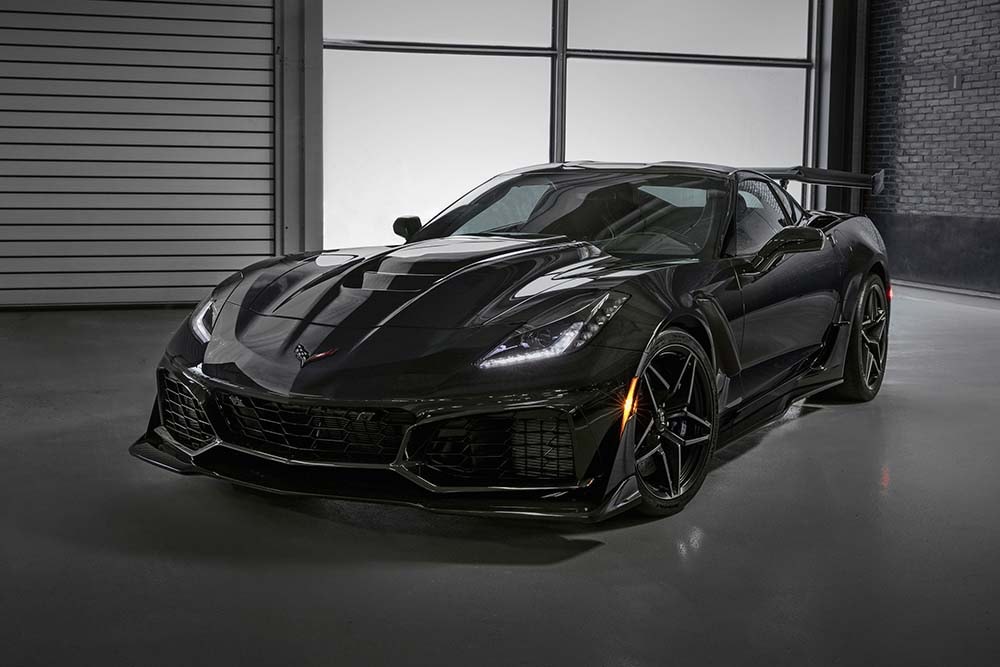 Occasionally, you'll hear fans say ZR1 stands for "Zora Racer One," as a nod to Zora Arkus-Duntov, the Father of the Corvette. And while it'd be cool if the alphanumeric bit stood for something, that's not really the General's style. ZR1 is simply an option code which denotes the most powerful and expensive version of America's Sports Car.
That said, the athletic abilities of the ZR1 more than make up for any creativity it might lack in nomenclature. This is especially true for the 2019 model, the last ZR1 of the front-engine Corvettes. During development, the engineers knew they had to put a bow on a legacy that spanned over half a century of giant-killing performance. So they sent the model out with what's better described as a volcanic eruption than a bang.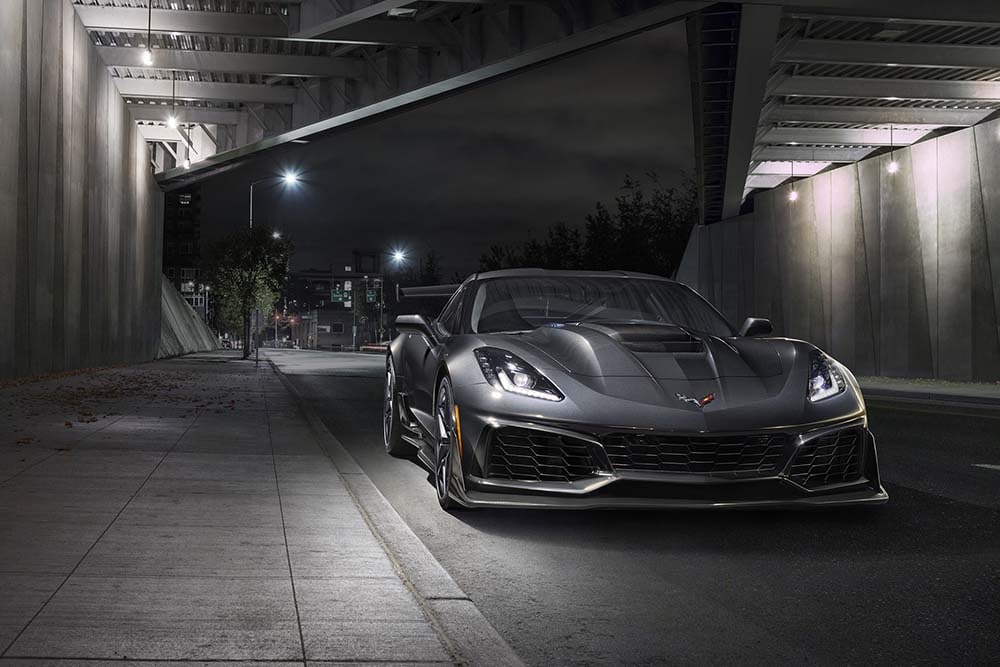 Shop Chevrolet Corvette ZR1  Inventory
The heart of the latest ZR1 is a supercharged 6.2-liter LT5 engine which pumps out 755 horsepower and 715 lb-ft of torque. The massive 2.65-liter blower pokes out the top of the carbon fiber hood, and takes 110 horsepower - or about 12 more ponies than a Chevy Spark produces - just to run. With all that poke on tap, the ZR1 will blast from zero to 60 in a blistering 2.85 seconds, run the quarter mile in 10.6 seconds, and hit a top speed of 212 mph.
Set the exhaust in race mode, and the ZR1 is Saturn V rocket levels of loud, with a ferocious, unmistakably American roar that rides the ragged edge of unhinged. At the risk of stating the dreadfully obvious, the LT5 is also a particularly thirsty beast. Now generally, fuel economy isn't something worth mentioning when describing a car of this caliber. But it's amusing to know that during high-speed testing on the autobahn, Chevy says the ZR1 drained its tank in 15 minutes.
The massive 2.65-liter blower pokes out the top of the carbon fiber hood, and takes 110 horsepower - or about 12 more ponies than a Chevy Spark produces - just to run.
To rein in all the power, every ZR1 sports Brembo ceramic brakes with 15.5-inch rotors and six-piston calipers up front, and 15.3-inch rotors with four-piston calipers at the rear. As you'd expect, GM's excellent Magnetic Selective Ride Control is onboard, as is an electronically controlled limited-slip differential.
Visually, this machine screams race car - even from 100 yards away. While all ZR1s have a rear wing, the massive unit which comes with the optional ZTK Track Package is the one to get.  Like the front splitter and side skirts, it's made of carbon fiber, and while the downforce it produces means a lower top speed, it makes up for the decreased terminal velocity by increasing stability and keeping things planted in the turns. Track Package cars also come shod with Michelin Pilot Sport Cup 2 tires, as opposed to the stock Pilot Super Sport rubber. Both are fly-paper sticky, summer-only compounds, but be warned that the Cup tires will track every groove and line in the pavement.   
Unlike past ZR1s, an automatic transmission is available, and while the new eight-speed is likely the fastest option, you don't need a crystal ball to predict that the seven-speed manual cars are going to be worth more in the coming years. For the first time since 1970, there's also a convertible version, which Chevy says will still happily crest the 200-mph mark.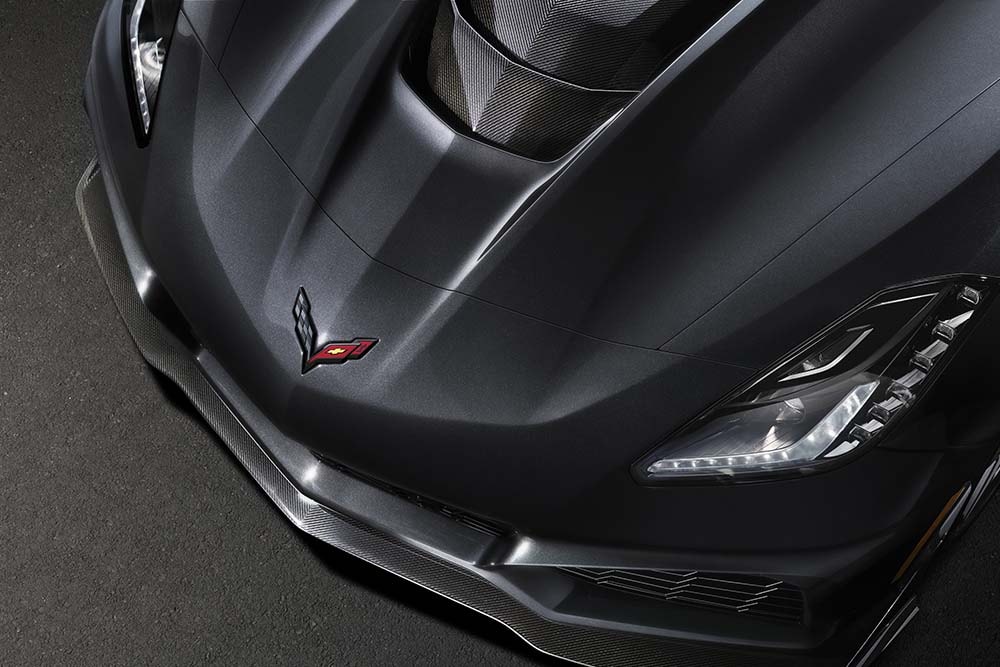 Shop Chevrolet Corvette ZR1  Inventory
From a supercar standpoint, it's worth noting that the ZR1 is something of a dinosaur. There's no dual-clutch gearbox, no hybrid system, and no active aero. But that didn't stop it from smashing the production car record at Virginia International Raceway, just days after the Le Mans-winning Ford GT did the same thing. Adding insult to injury was the fact that while the Blue Oval had champion race driver Billy Johnson at the helm, the Corvette's time was achieved by GM vehicle dynamics engineer Jim Mero.          
At the moment, many enthusiasts are focused on the C8 - and understandably so. The mid-engine model is unquestionably a triumph, and plots an exciting new trajectory for the Corvette. At future auctions, 2020 models - especially examples built before the 5VM carbon fiber package was nixed - will certainly spark bidding wars. 
But the C7 ZR1 is the end of an era, and the last of its kind. It's a hammer that'll turn every road in front of it into a nail, and while someday it'll be an antique, it'll never, ever, get old. For this beast of a machine, collector status is a given.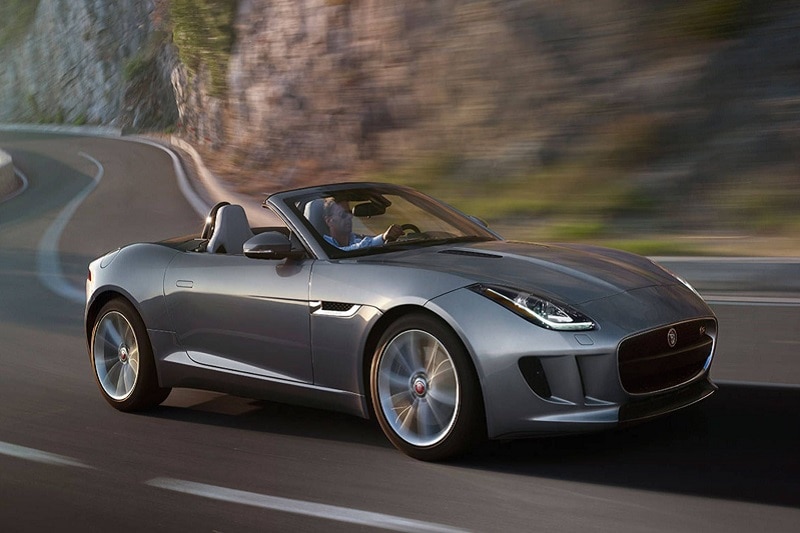 Luxury Car Research
Discover best-in-class luxury cars, trucks, and SUVs that will turn heads no matter where you drive.
---
More Chevrolet Future Classics Reviews
Read more reviews of Chevrolet future classic vehicles on AutoNation Drive.
---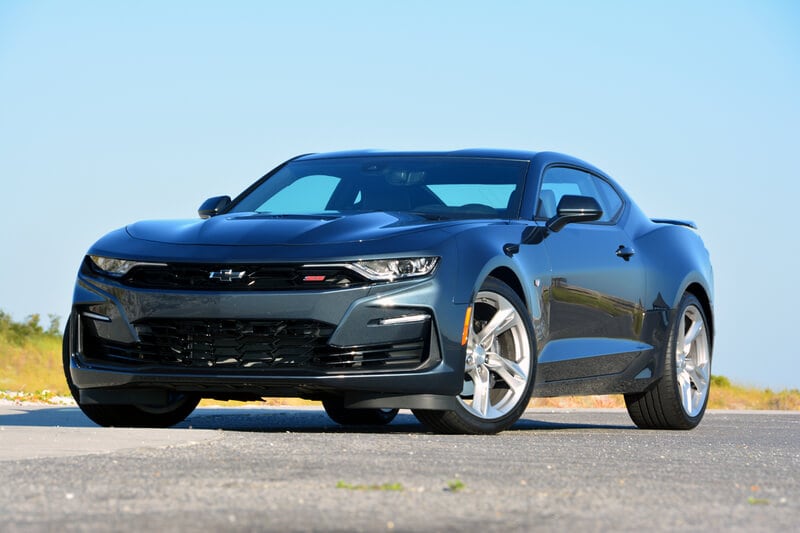 2020 Chevrolet Camaro SS Review
Chevrolet updated this car after just one model year, and that's what we got to test out with this 2020 Chevrolet Camaro SS.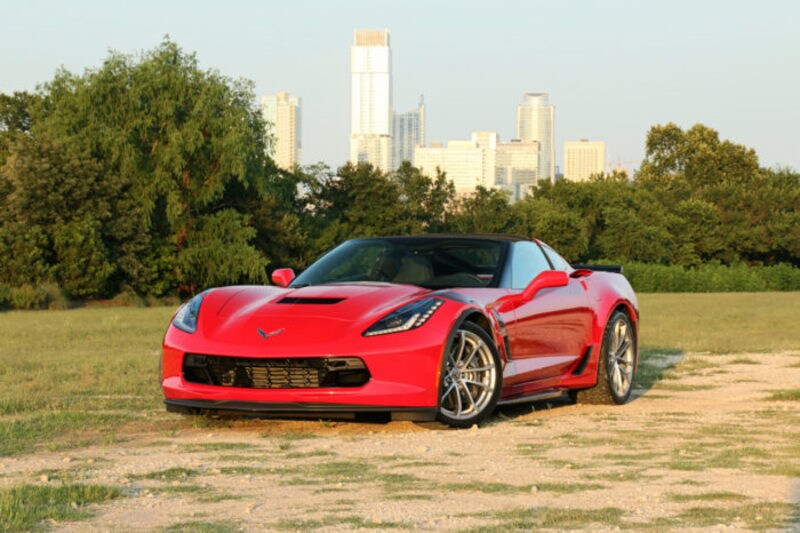 2019 Chevrolet Corvette Grand Sport Review
The new generations of this American Sports Car had our editors drooling over design and a peppy engine.