Andrew Chen | Jan 19, 2021
---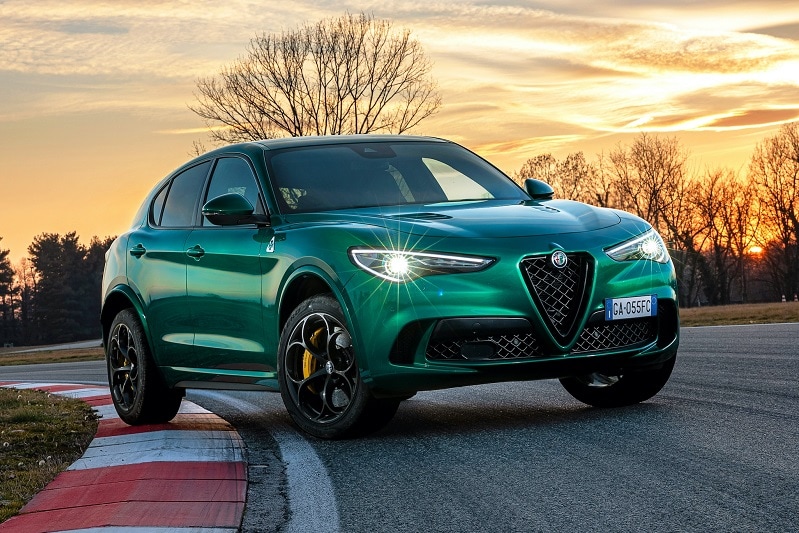 Thanks to continuous improvements in drivetrain and suspension technologies, today's SUVs are quickly closing the performance gap that has historically existed between larger vehicles and traditional cars.
Our list of best performance SUVs for 2021 features five popular models with an average of 550 horsepower across them, and even includes a Nürburgring record-holder. These definitely are not the floaty and lethargic SUVs that many of us grew up with.
Check out our top picks for best performance SUVs for the new model year, where we focused on not just power, but also overall handling and an exciting driving experience. 
---
2021 Alfa Romeo Stelvio Quadrifoglio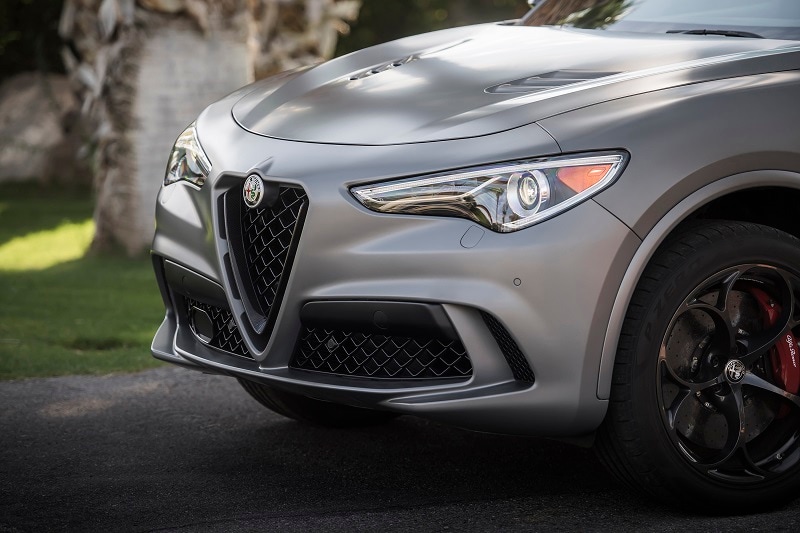 Unlike what you might expect from a crossover SUV, the 2021 Alfa Romeo Stelvio Quadrifoglio is as gorgeous as it is fun to drive. Its unique looks draw the eye of even those not acquainted with how special it is on the inside, and its vehicle dynamics and suspension tuning offer incredible precision and response without sacrificing ride experience.
Plus, its 505 horsepower can get you from zero to 60 mph in 3.4 seconds. Furthermore, the Stelvio's near-perfect 50/50 weight distribution means it stays balanced during turns, and the active suspension makes it feel light and nimble, all combining to create a Ferrari-like experience in an SUV form.
Shop Alfa Romeo Stelvio Quadrifoglio Inventory
---
2021 Mercedes-AMG GLS 63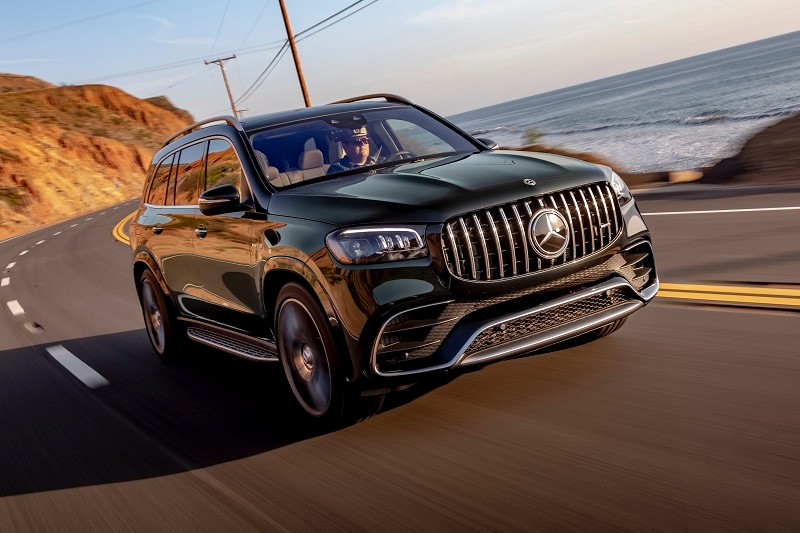 In the full-size SUV category, you might expect to sacrifice speed and overall fun in exchange for cargo space and luxury features, but the 2021 Mercedes-AMG GLS 63 asks you to do no such thing.
Nothing quite compares to the growl of an AMG V8 engine, and this twin-turbocharged beast makes 603 horsepower and a whopping 627 lb-ft of torque, including an EQ boost for a near instant throttle response. That and the tons of AMG-only goodies, such as a tuned air suspension, drive modes and drivetrain components, add up to getting the ultimate in Mercedes luxury in something built to hit 60 mph in 4.1 seconds.
It also has the ultimate luxury interior, from supple leather all over the cabin to massaging front seats, to an available semi-autonomous driving mode, and active parking assistance. This is smart performance on a whole other level, putting an end to the struggles of maneuvering a large vehicle into tight spaces.
Shop Mercedes-AMG GLS 63 Inventory
---
2021 Porsche Cayenne Turbo S E-Hybrid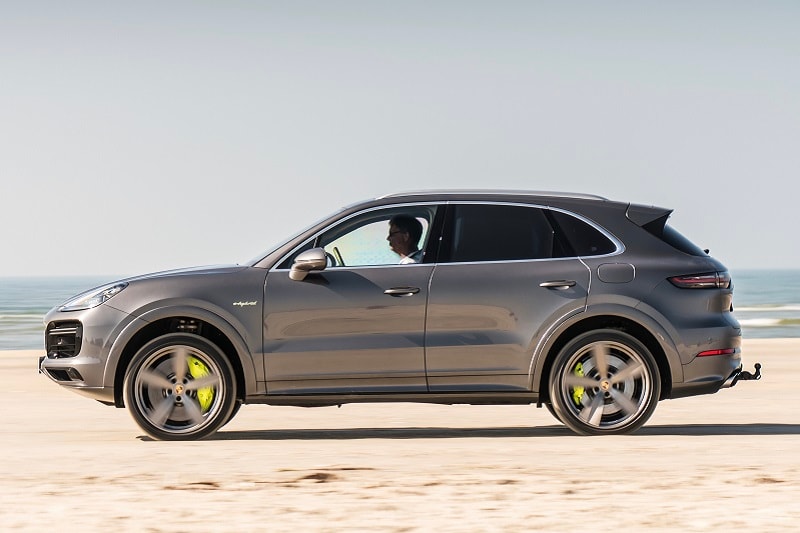 This is an SUV with true Porsche DNA, proving the manufacturer isn't here to compromise its legendary sports car status just to cater to those of us who need more space.
Race-proven performance and tuning is present throughout the 2021 Porsche Cayenne Turbo S E-Hybrid. The hybrid powertrain combines a twin-turbo V8 engine with a 100 kW electric motor to provide near-instant throttle response and thrilling accelerations.
And with 670 total horsepower that can get you from zero to 60 in 3.6 seconds, its mission to get your heart pounding is more than accomplished.
Shop Porsche Cayenne Inventory
---
2021 Audi RS Q8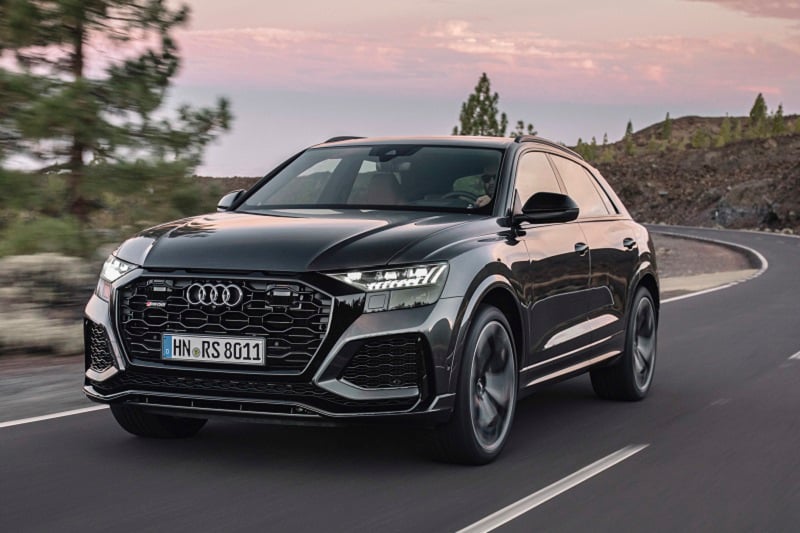 The 2021 Audi RS Q8 is a refined Nürburgring record-holder that's not only fast, but good-looking and brimming with creature comforts.
I'm all about the idea of owning a track-tested SUV that doesn't ask me to sacrifice my spine or doggie co-pilot, and the RS Q8 totally fits the bill. The premium interior comes standard with heated front seats and a panoramic sunroof, and can be further upgraded to massaging front seats and even dual-pane glass.
This ultra-chic beast is ready to satisfy the various demands that might come forth on the same drive, whether it's from the terrain or the person behind the wheel.
---
2021 BMW X5 M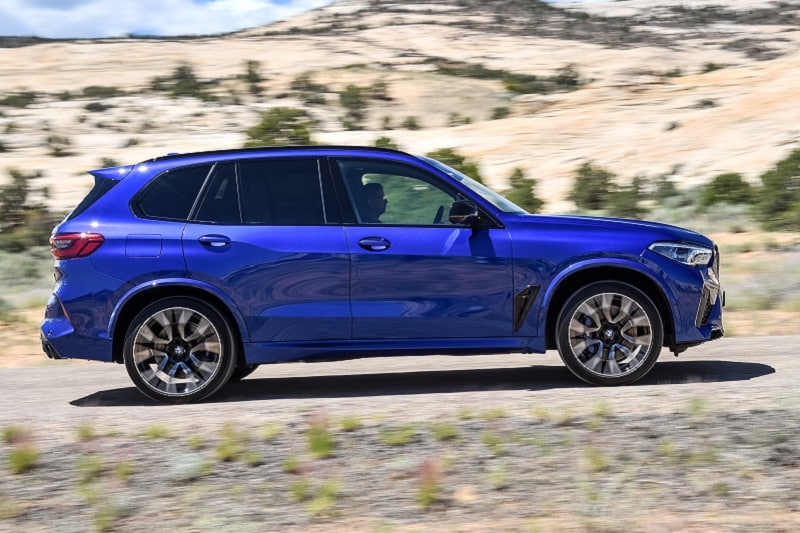 There's nothing quite like BMW's M-tuned suspension and its accompanying driving experience, and the 2021 BMW X5 M delivers on the expectation of precision handling, maximum grip, and overall track readiness for those who love to drive.
When outfitted with the Competition package, you get, not only 617 horsepower (up from 600) for an extra boost of speed, but a cooling system truly built for race day that includes a dedicated transmission cooler along with four water pumps and six radiators.
The vehicle's signature M xDrive offers on-demand rear-biased power delivery for sportier dynamics so you can really enjoy the high-speed turns of a track.
---
Honorable Mention: 2021 Dodge Durango SRT Hellcat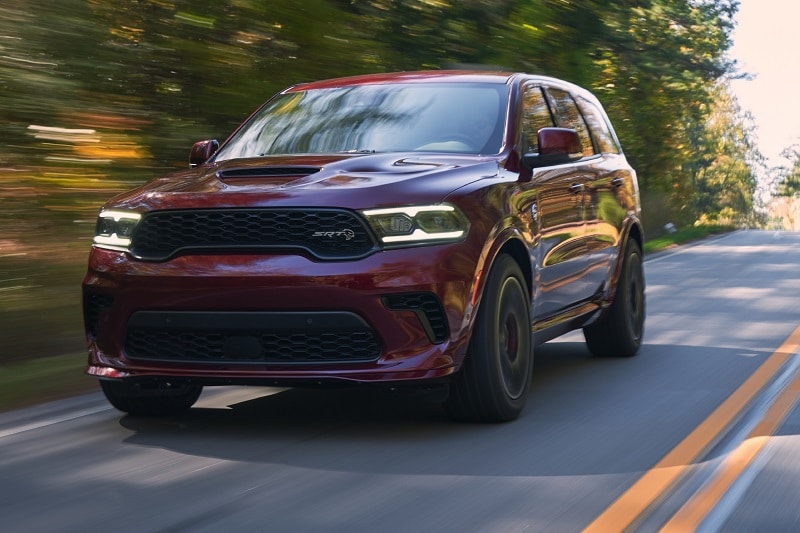 I couldn't bring myself to complete this list without a screaming 710-horsepower SUV.
The 2021 Dodge Durango SRT Hellcat delivers big on power with its Supercharged 6.2L HEMI SRT Hellcat V8 engine. It's a terrifically terrifying pure muscle car experience with an NHRA certified quarter-mile time of 11.5 seconds.
And the whistle of the supercharger? Wow. Lastly, I'll leave you with two words - launch control.