Hands-On Fun: Best Manual Cars for 2021
---
Andrew Chen  | Jan 18, 2021
---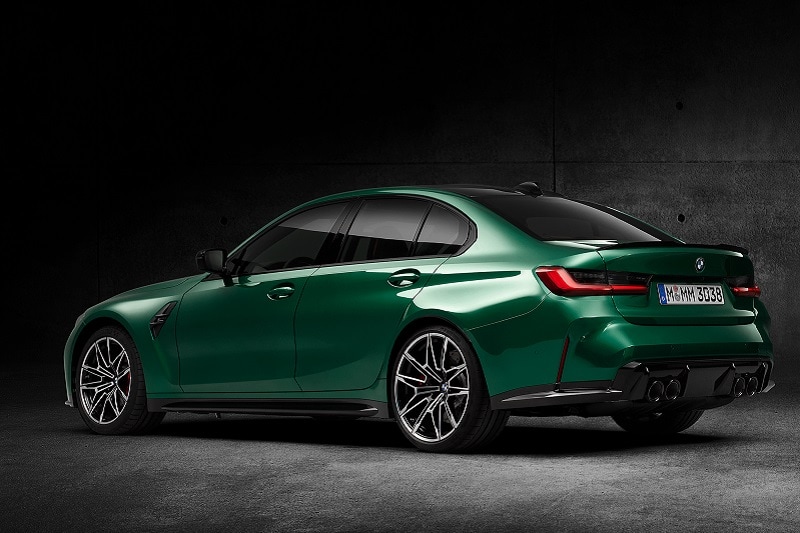 Talk to any driving enthusiast for longer than five minutes and you'll hear them complain that the manual transmission is all but gone.
While advancements in automatic transmissions and the on-going quest for performance -- a computer will always shift gears faster than a person -- has meant that car makers are steering away from the 3-pedal setup, it doesn't mean there aren't still really fun cars being produced with a manual transmission.
An automatic transmission used to be a luxurious upgrade to a manual transmission, but in 2021 the roles are reversed and the uncomplicated stick shift is now a nostalgic option that amplifies the driving enjoyment of some of our favorite sports cars.
Here are my favorite 2021 model year cars which still allow you to row through the gears.
---
2021 BMW M4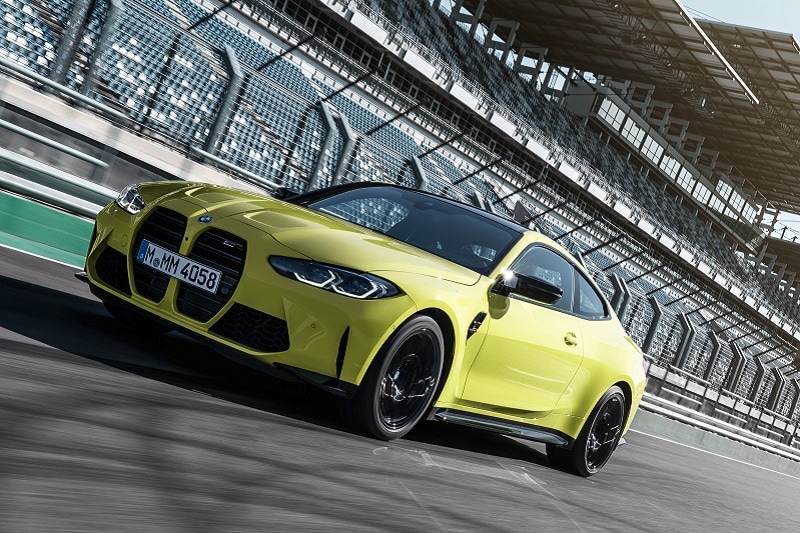 BMW has a long history of making cars that are more than competent and fun to drive. The 2021 BMW M4 is a must for this list and, debates over the super-sized kidney grille aside, features an incredibly sweeping redesign that screams "my engineers made me to be driven!" The M4 is the only 4-Series with a manual transmission, as the M4 Competition version does not offer a stick shift.
Because the M4's exhaust system is electronically controlled, using the M Sound button allows  you some control over whether to disturb quiet streets. But once you don't have to pretend to be shy anymore, the Sport and Sport Plus settings are here for you to control the roar of the M4 as you flick the shifter into each gate.
A true driver's car, the M4 aims to give you full confidence to take on any cornering challenge with precision and speed. It features an adaptive suspension and sport differential. A carbon fiber roof also comes standard and lowers the M4's center of gravity, helping all four wheels stick to the road better during turns while reducing the vehicle's overall weight. The adjustable brake pedal increases track day comfort and the available carbon fiber seats add to the interior's race-y feel while actually contributing to further weight reduction.
---
2021 Chevrolet Camaro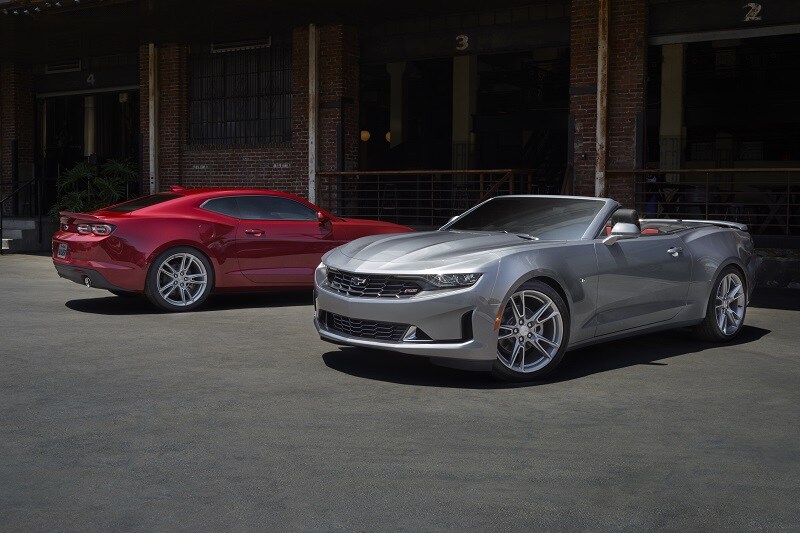 There's great news for those who love a bit of American muscle. Every model of the 2021 Chevrolet Camaro is available with a six-speed manual transmission, from the base LS all the way through to the monstrous ZL1. With a starting price of $25,500, the Camaro is also the most accessible thrill ride on this list. Its killer looks and the fact that there's even a convertible option make this car perfect for weekend cruises. 
Don't let its fun-for-everyone vibes fool you into thinking the Camaro isn't perfect for enthusiasts as well, though. You can enhance the Camaro for track duty with the 1LE package and the available Performance Data Recorder, which captures both video and real-time data to help you improve your driving skills.
If you do opt for the ZL1, which features a supercharged V8 and 650 horsepower, nothing beats the sense of accomplishment that comes after you've learned when to shift gears simply by listening for the right pitch of the famous supercharger whine.
Shop Chevrolet Camaro Inventory
---
2021 Dodge Challenger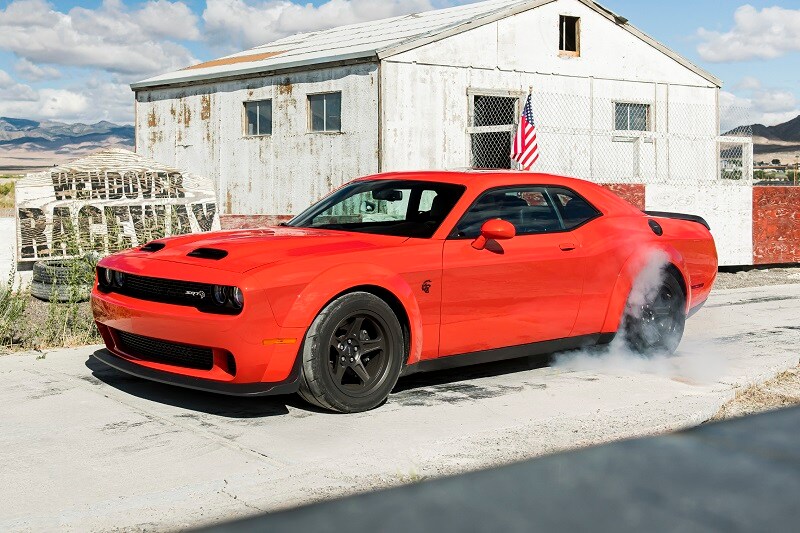 The 2021 Dodge Challenger is here to fulfill the desires of driving enthusiasts who love the idea of driving something both fun and aggressive looking. There are many Dodge Challenger models that feature the beloved standard transmission - the R/T, R/T Scat Pack, R/T Scat Pack Widebody, Hellcat and the Hellcat Widebody for those who see the Hellcat and still think, "too subtle."
There's a special place in my heart for unadulterated rowdiness, so it simply doesn't get more charming than this supercharged V8 muscle car. The Hellcat models have 717 horsepower, and they can't even start-up without disturbing the neighbors. The launch control was built to be terrifyingly delightful and help you live out your NHRA dreams one manual shift at a time.
It's the car that seems to know you've had a tough year and demands you practice self-care by meditating on the roar it creates when you're rowing the gears.
Shop Dodge Challenger Inventory
---
2021 Porsche 911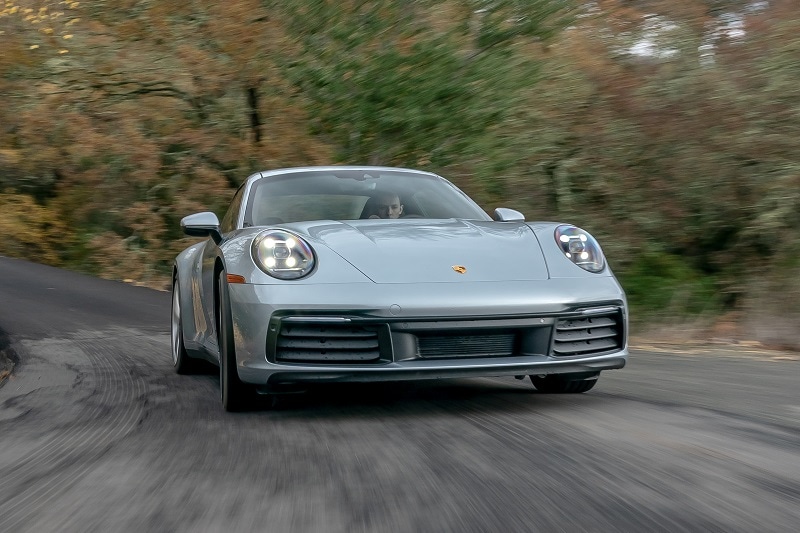 No list of the best cars featuring a manual transmission would be complete without the Porsche 911. It's arguably the purest sports car experience available today thanks to its rear-engine and rear-wheel drive setup, although you can equip it with all-wheel drive if you live in a place that actually has seasons and can't do without your daily serotonin boost. The seven-speed manual transmission is available for select 911 Carrera S models as well as the 911 Targa 4S.
Porsche is a legend for a reason. It has a long history of building cars that rule the race track with speed and precision and excel at any challenge. Not only are the sharpest corners no match for these perfectly crafted machines, but the driving experience they create is widely regarded as "the one to beat" thanks to the powerful twin-turbo engines, low center of gravity, and carefully balanced chassis.
When equipped with the seven-speed manual transmission, you also get full control over when to put that power to the road. From there the traction management, torque vectoring systems,  and other advanced dynamic systems, combined with the luxurious package, deliver on Porsche's promise of a refined, livable driving experience with unrivaled agility.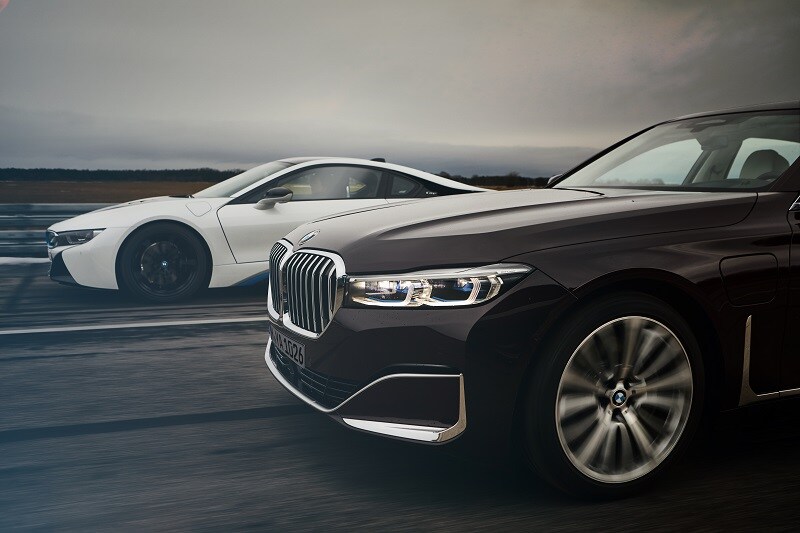 BMW Trim Levels Guide
Get the breakdown of the BMW powertrain options for cars and SUVs.
---
More Research
Browse more automotive research than you can shake a stick shift at.
---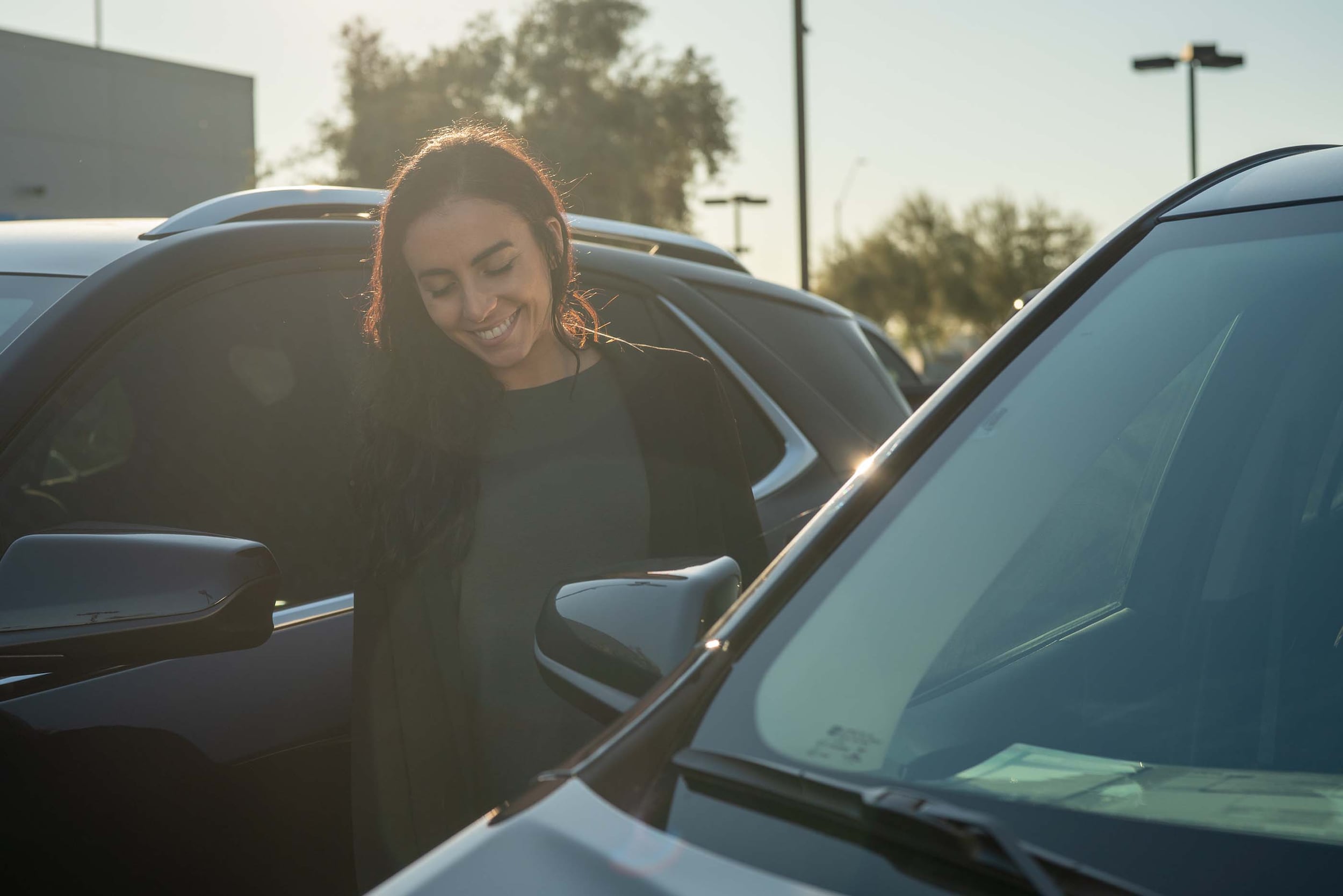 Test Drive Reviews
Our automotive experts at AutoNation Drive weigh in on price, safety, and performance of popular cars, trucks, and SUVs.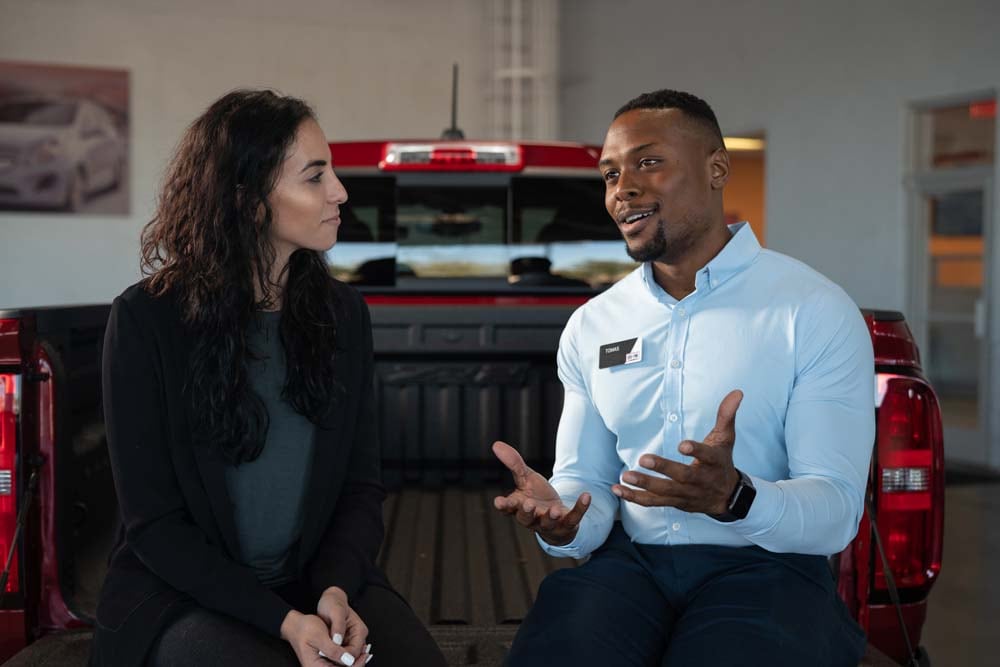 Car Buying Advice
If you're buying a car, truck, or SUV, the chances are - you need help. Don't worry. Our automotive experts are here to help.