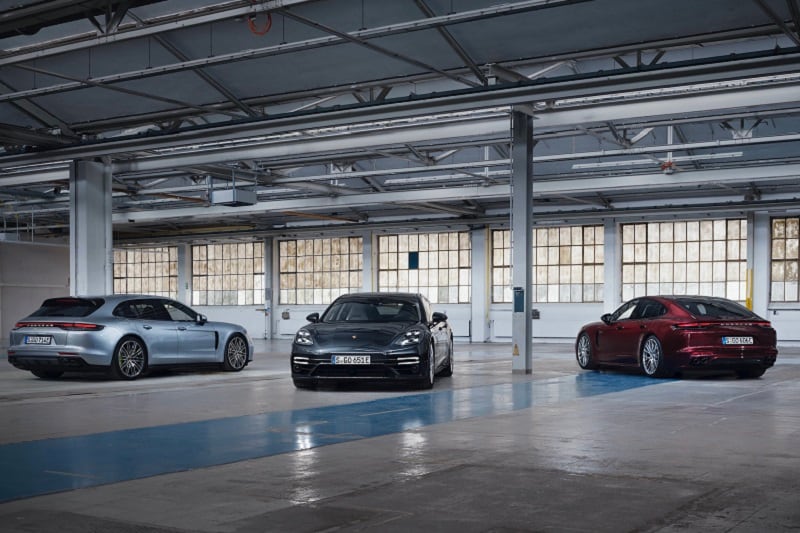 The continuous improvements in hybrid technology means that more and more vehicles are able to take advantage of the enhanced powertrain efficiency and fuel economy that electrification offers.
Luxury vehicles, which are traditionally larger and heavier due to premium material and space requirements, wouldn't have benefited greatly from the first generations of hybrid technology. But modern battery and electric motor solutions now offer much larger enhancements to the combustion gas engine, meaning more combined horsepower and longer run times.
Some of our favorite luxury cars and SUVs are now offered in a hybrid configuration, so customers can bask in the comfort and performance they desire, as well as enjoy great fuel economy.
Check out our list of hand-picked vehicles that exude ultimate luxury and also come with hybrid or plug-in hybrid powertrains.
---
Audi A8 L Plug-in Hybrid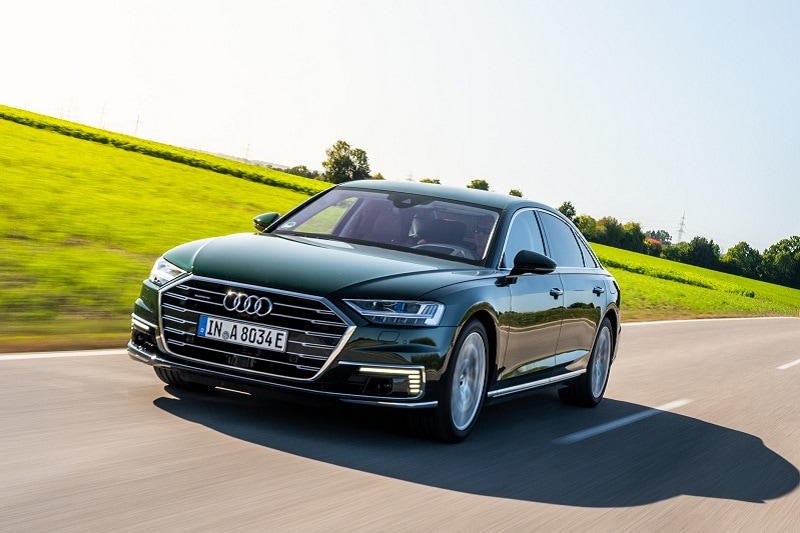 With limousine-like qualities, the Audi A8 L checks all the right boxes in terms of opulence and comfort. And now, you can have an even more peaceful drive thanks to the plug-in hybrid version and its electric-only mode.
Labeled as 60 TFSI e, the A8 L's powertrain features a turbocharged 3.0-liter V6 gas engine and an electric motor that delivers a total system rating of 442 horsepower and 516.3 lb-ft of torque. This hybrid is no slouch -- when in boost mode, the A8 L goes from zero to 62 mph in 4.9 seconds, and has an electronically governed top speed of 155 mph.
Audi's intelligent drive management system optimizes the hybrid drivetrain for energy recovery and conversion, which means less stops for refueling and an extended overall range. With an EPA-estimated 17 mile range of electric-only operation, most local errands can be completed without using a single drop of fuel.
A8 L Plug-in Hybrid customers may also be eligible for a $6,712 federal tax credit and additional state incentives.
---
Lexus LC 500h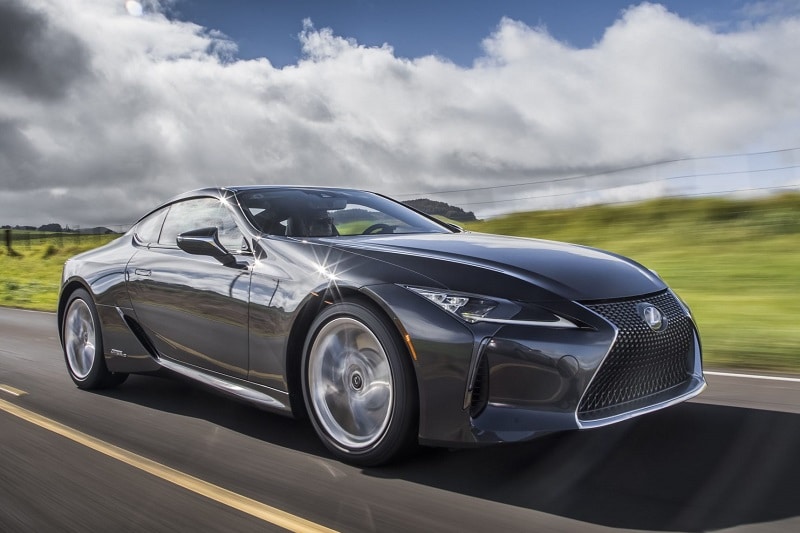 Probably the funnest vehicle on this list, the 2021 Lexus LC 500h combines the exhilaration of a sports coupe with Lexus' first-ever Multistage Hybrid System. This unique configuration utilizes a 3.5-liter V6 gas engine with two electric motor/generators to deliver a smooth and powerful driving experience.
Lexus' Hybrid Synergy Drive works via four power stages to ensure the most efficient operation across the full speed range, as well as maximum torque availability at low speeds. The combined output of the LC 500h is 354 horsepower, and the Multistage Hybrid System can operate at speeds up to 87 mph with the gas engine completely off.
Of course, the LC 500h treats you to the best that Lexus has to offer in terms of exterior and interior amenities, and even shaved off 22 pounds of unsprung weight for the 2021 model year. Less weight means more fun and better fuel economy!
---
Mercedes GLC 350e 4MATIC SUV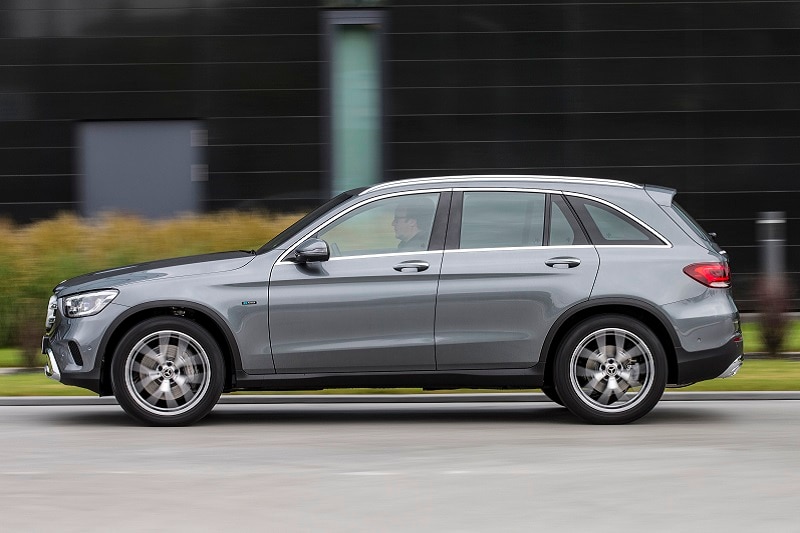 The GLC 350e oozes elegance and athleticism, as is typical of any Mercedes-Benz vehicle. This hybrid luxury SUV features a turbocharged 2.0-liter 4-cylinder engine paired with a 90kW electric motor that's capable of launching from zero to 60 mph in 5.6 seconds. It does this thanks to its combined torque of 516 lb-ft, which is actually more than the Mercedes-AMG GT sports coupe!
As part of the 3rd-generation of Mercedes-Benz plug-in hybrids, the GLC 350e has an increased all-electric driving range, in addition to an EPA-estimated fuel economy of 67 MPGe city and 70 MPGe highway. This is quite impressive considering the GLC 350e comes standard with 4MATIC permanent all-wheel drive.
The hybrid system isn't the only tech that got upgraded, though -- the interior boasts a new Mercedes-Benz User Experience (MBUX), which includes a massive 10.25-inch touchscreen display, a 12.3-inch digital instrument cluster, and natural language voice control that can be activated with a simple "Hey, Mercedes."
Shop Mercedes-Benz GLC 350e Inventory
---
Porsche Panamera Turbo S E-Hybrid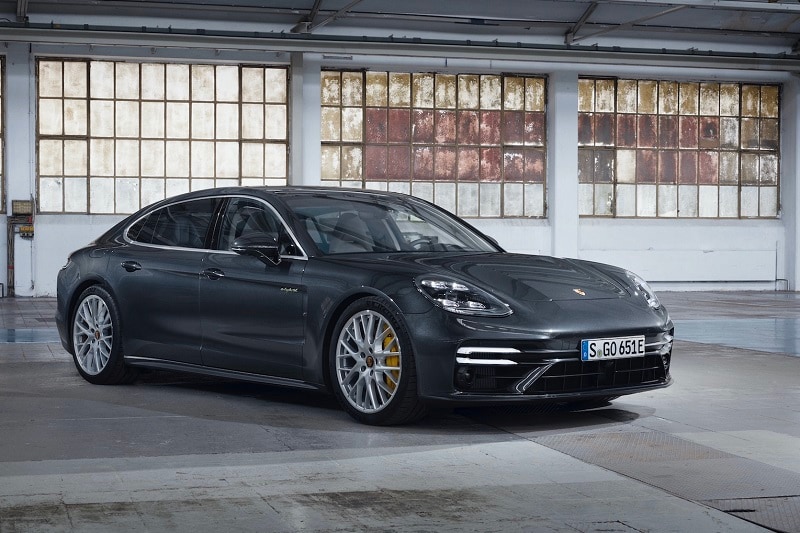 Knowing that Porsche's 887-horsepower 918 Spyder supercar is actually a hybrid, it comes as no surprise that the powertrain technology would pass down to the practical-yet-powerful Panamera line-up.
New for 2021, the Porsche Panamera Turbo S E-Hybrid sits at the top of the series with the most horsepower (690 hp) and the fastest top speed (196 mph). It achieves this by combining a 4.0-liter twin-turbocharged V8 gas engine with an electric motor that's capable of 134 horsepower just by itself. This also means that the Panamera E-Hybrid can operate in all-electric mode up to 87 mph.
And anyone can tell you that "Porsche" is synonymous with ultimate handling, so with the Panamera Turbo S E-Hybrid, you can go from the office to the race track all in the same day.
Shop Porsche Panamera Inventory
---
Andrew Chen | Mar 22, 2021