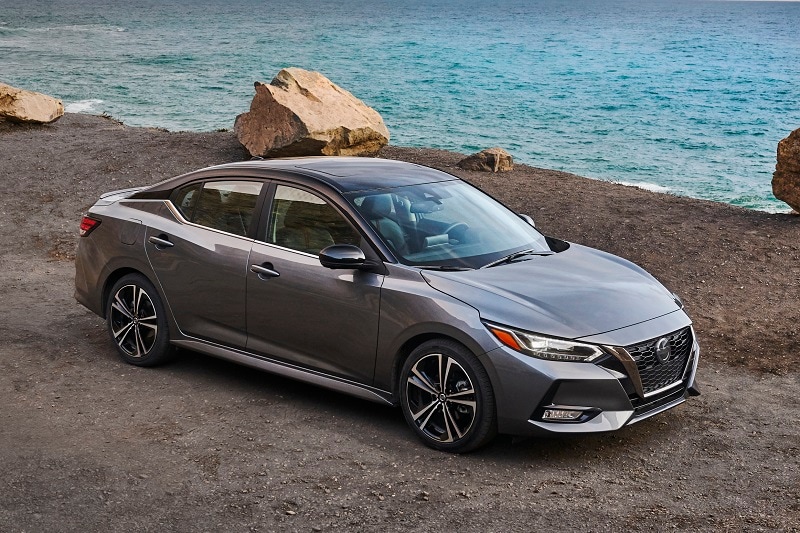 One of the most exciting times in our lives is when we've finally got a driver's license in hand, and we're ready for a new world of adventures!
But just like anything that's unfamiliar to us, the initial experience of driving can be a little hair-raising until you've got some solid road-going hours under your belt. And I think this is when having the right first car can make a world of difference in how quickly you gain confidence and know-how behind the wheel.
Thanks to the passing down of modern technology from luxury vehicles, there's really no such thing as an "entry-level" car anymore. Choosing your first car largely comes down to personal comfort with a vehicle's size, and then preferences regarding comfort and style. That being said, aiming for a moderately-sized vehicle is still the recommended option until you get a better sense of space as it relates to traffic and parking.
Having enough performance is also important. The common notion is that a slower car is better for novice drivers, but I'd argue that being able to accelerate out of a sticky situation is just as important as stopping quickly. Safely removing yourself or avoiding a potentially hazardous scenario is key, and having the right horsepower and tuning makes emergency maneuvers that much more reliable.
Keeping in mind size, safety technology, overall performance and cost, let's take a closer look at my top picks of best vehicles for new drivers.
---
2021 Nissan Sentra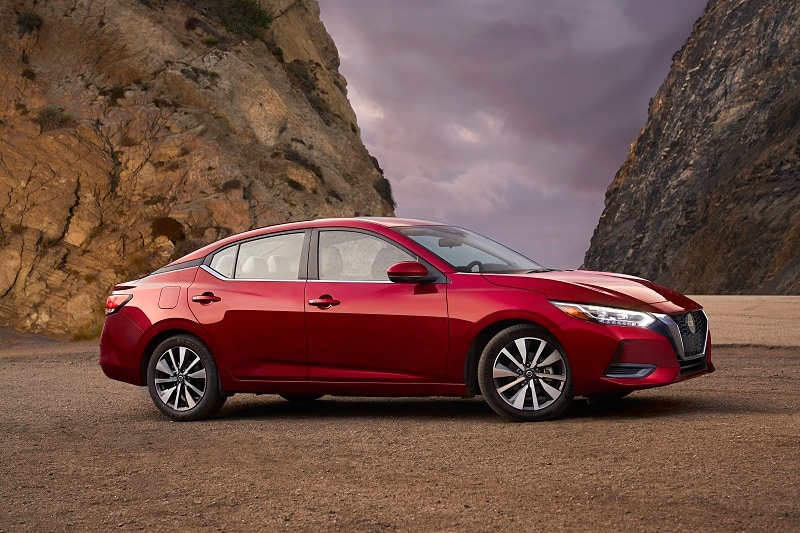 The newly redesigned Nissan Sentra is a great first car to own because it looks cool, is loaded with the latest connectivity technology, and offers one of the most robust safety packages for its class.
Nissan's Safety Shield 360 comes standard on all Sentra models, and includes class-exclusive features like a 360-degree exterior camera view, automatic emergency braking with pedestrian detection, lane departure warning, and available intelligent cruise control, to name a few.
With the Sentra's safety features working alongside its dynamic driving technology (Nissan Intelligent Mobility), navigating the roads becomes a much easier task, and you'll find a growing rate of confidence behind the wheel.
Starting MSRP for the 2021 Nissan Sentra is $19,460*, and it has an EPA-estimated fuel economy of 29 mpg city / 39 mpg highway**.
---
2021 Honda Civic Coupe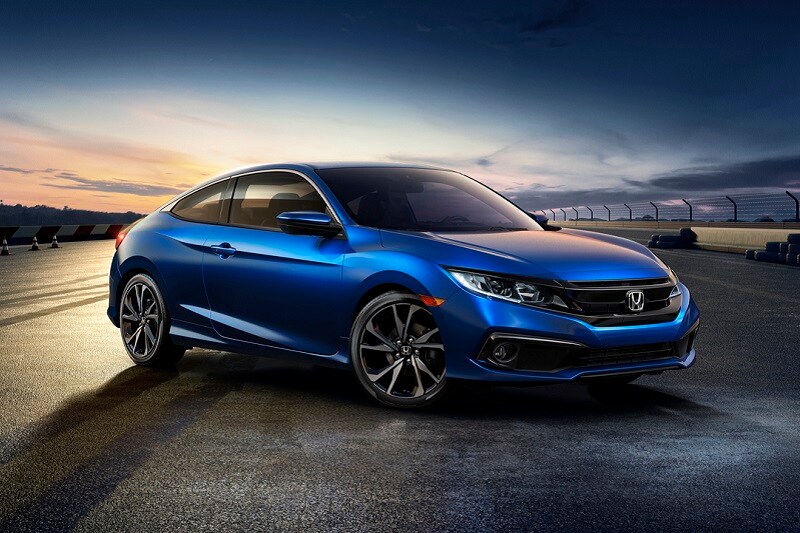 Honda's Civic Coupe is one of the most ubiquitous first-time driver cars of recent decades. It felt like everyone at my high school drove one -- and for good reasons too!
The Civic Coupe's compact size and peppy engine makes it not only very manageable on the road and in parking lots, but also fun to drive. If you're a budding car enthusiast who wants to learn about manual transmissions, the Civic Coupe is one of a shrinking list of cars that still offers a snappy 6-speed stick shift alongside its automatic continuously variable transmission (CVT).
There's also plenty of safety features for peace of mind. Every Civic Coupe comes standard with Honda Sensing, a collection of driver assist technologies that can provide automatic braking, lane keep assist, adaptive cruise control, and traffic sign recognition, for example. A multi-angle rearview camera is included on all Civic Coupe models.
Starting MSRP for the 2021 Honda Civic Coupe is $21,050*, and it offers an EPA-estimated fuel economy of 30 mpg city / 38 mpg highway**.
---
2021 Subaru Crosstrek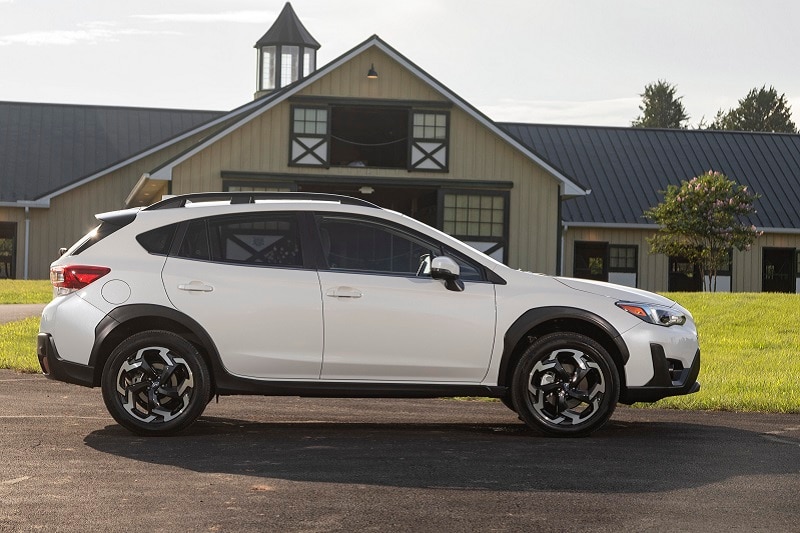 For the new driver who also wants to have weekend adventures, the Subaru Crosstrek is an excellent choice thanks to its rugged exterior, versatility and standard EyeSight Driver Assist Technology.
According to Subaru, this is the safest Crosstrek they've ever made, thanks to its ability to monitor traffic movement, apply full braking force during emergency situations, and even aid with steering and throttle control. Your first experiences on the road can be nerve-wracking, but the Crosstrek really helps to reduce the stresses of driving.
Don't forget that symmetrical all-wheel drive is standard for all Crosstrek models, which enhances overall traction and cornering abilities.
Starting MSRP for the 2021 Subaru Crosstrek is $22,245*, and it offers an EPA-estimated fuel economy of 27 mpg city / 34 mpg highway**.
Shop Subaru Crosstrek Inventory
---
2021 Toyota C-HR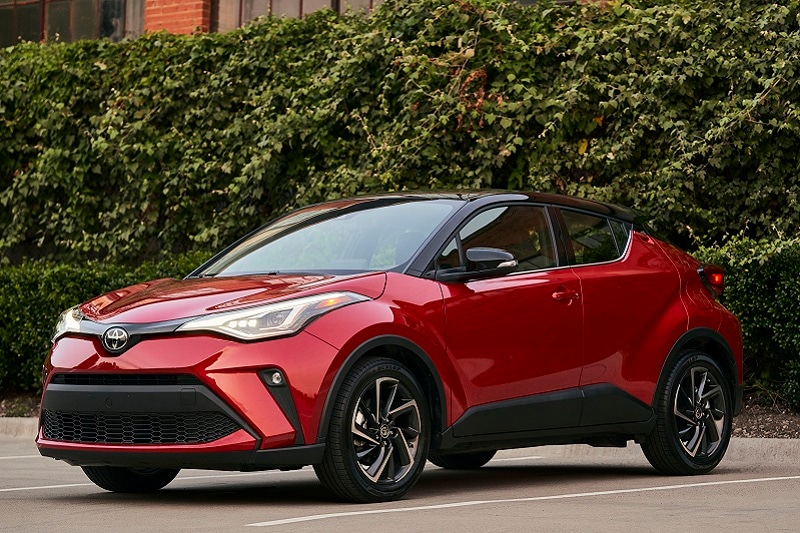 The Toyota C-HR makes it onto this list thanks to its sleek modern looks -- I firmly believe that your first car doesn't have to be boring! -- and its performance-inspired design. A sporty MacPherson strut front suspension along with a large-diameter stabilizer bar give the C-HR a responsive and nimble personality. This in turn translates into feedback for the driver as they learn about vehicle dynamics and on-road behavior.
Toyota Safety Sense 2.5 is standard on the C-HR, and features advanced systems like pre-collision and pedestrian detection, full-speed range (0-110 mph) dynamic radar cruise control, lane departure alert with steering assist, and more. 
It's easy for new (and seasoned) drivers to get distracted by the excitement of driving, but the C-HR is always on the lookout for you.
Starting MSRP for the 2021 Toyota C-HR is $21,545*, and it features an EPA-estimated fuel efficiency of 27 mpg city / 31 mpg highway**.
---
2021 Volkswagen Jetta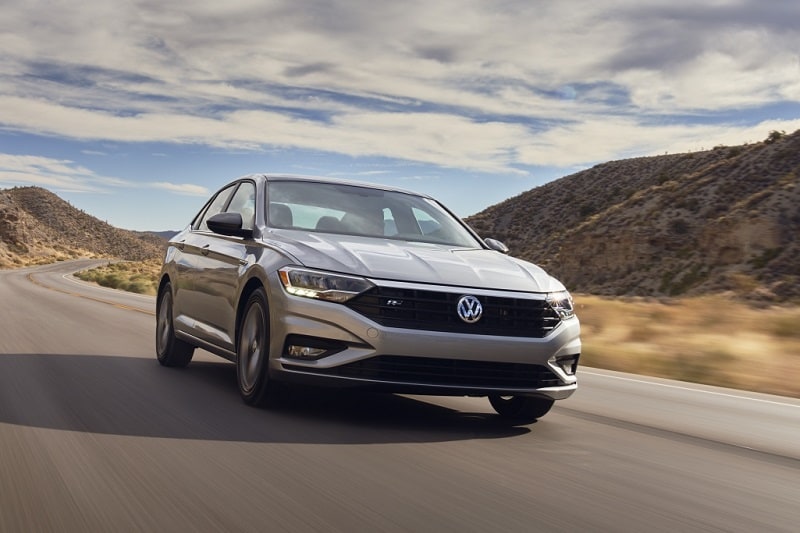 The Jetta is also a top choice for first-time owners. I like its sophisticated design and modern amenities because one shouldn't wait to become more experienced before enjoying everything a new car has to offer.
In addition to some really cool tech, like a fully digital cockpit display, the Jetta also offers plenty of driver assistance in the form of blond spot monitoring, rear traffic alert, lane assist, and adaptive cruise control. The Volkswagen Car-Net app also provides additional peace of mind with remote commands for door locks or engine start, enrollment in DriveView for auto insurance discounts, a parking space locator, and other road-side assistance perks.
With features and benefits like these, you'll feel like an old pro in no time.
Starting MSRP for the 2021 Volkswagen Jetta is $18,995*, and its fuel economy is an EPA-estimated 30 mpg city / 41 mpg highway**.
Shop Volkswagen Jetta Inventory
---
Andrew Chen | Mar 12, 2021