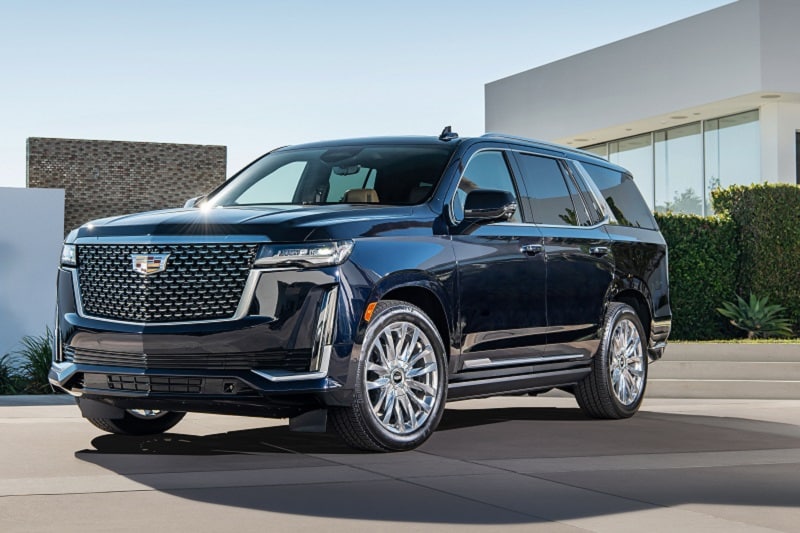 Light trucks (pickups, SUVs, crossovers and minivans) now make up about 70 percent of the US auto market, while cars take up the other 30 percent. Not long ago, there was a 50-50 split between cars and light trucks. Why the imbalance these days? SUVs - specifically crossover SUVs. Not only are crossovers becoming more popular, but they're also replacing cars in many garages and driveways across America.
What's the key to the crossover's success? There are several, but in a nutshell, it's a versatile mix of cross-pollination and marketing muscle that gets consumers running into dealerships. That said, if you're wondering what SUV even stands for, let alone you're trying to figure out what the heck a crossover is, you've come to the right place.
---
SUVs and Their Origins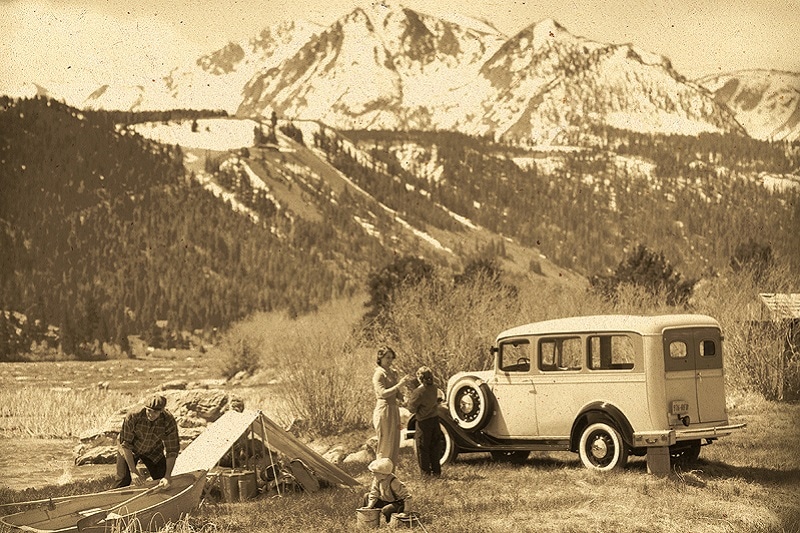 SUV stands for "sport utility vehicle." The sport bit indicates the conveyance's ability to tackle rougher terrain associated with the sporting or recreational lifestyle. Such a lifestyle often relies on hauling several people and their associated gear, and in addition, towing additional items or recreational toys. With all these requirements, you need a vehicle built with sturdy underpinnings that can tow and haul a lot. So what kinds of vehicles can tow and haul oodles of weight? Pickup trucks.
The 1935 Chevrolet Suburban is arguably the first SUV. Built off a pickup truck frame, but using a station wagon body, the Suburban combined pickup capability with station wagon utility and functionality. This best-of-both-worlds approach led the Suburban to become the longest-running nameplate in automotive history.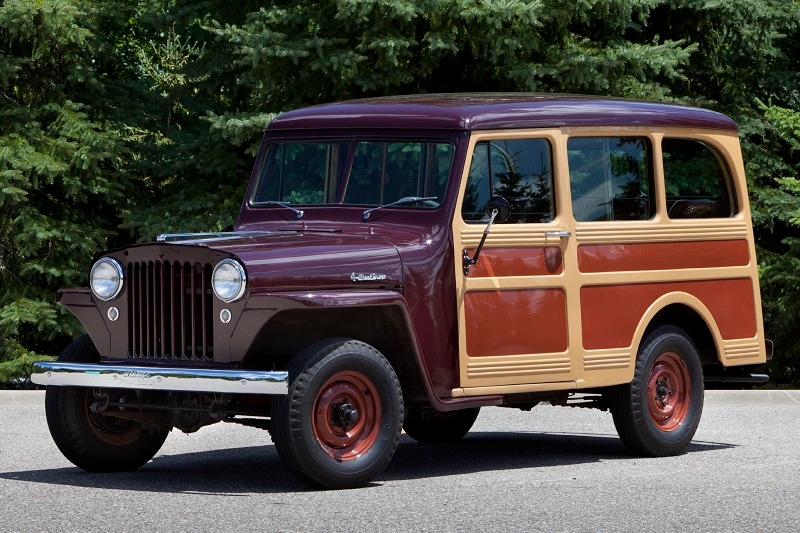 The Suburban-inspired Willys Jeep Station Wagon added four-wheel drive to the mix in 1949, bolstering the capability factor. Over the years, these vehicles have become more accommodating to passengers, thus increasing their utility. Though the Suburban helped spawn a new classification of vehicle, there was still more latitude to explore with the SUV concept. Enter the 1990s, and the advent of the crossover SUV.
Shop Chevrolet Suburban Inventory
---
Crossovers and Their Origins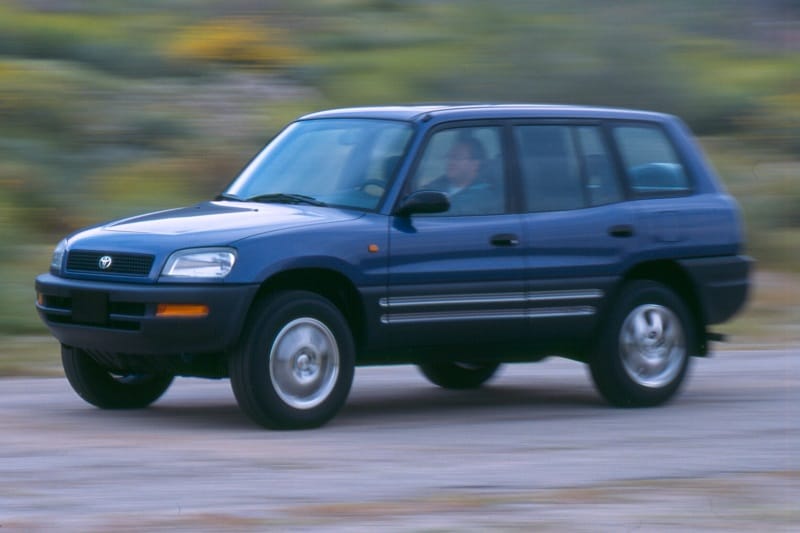 Throughout the '80s and '90s, SUVs gained massive popularity, but the vehicle class had its limitations. Though the truck-based platforms offered their advantages, with those selling points came the poor fuel efficiency and rough ride also associated with pickups.
And then came the 1995 Toyota RAV4, the first crossover SUV or "CUV," which stands for "crossover utility vehicle." The RAV4 looked like an SUV with its tall wagon body and elevated ride height, but underneath, it was basically an optimized batch of compact Corolla and Carina sedan elements. Those car underpinnings meant miserly fuel consumption, a comfortable ride and relatively nimble handling, all from something that still offered an elevated driving position and even four driven wheels.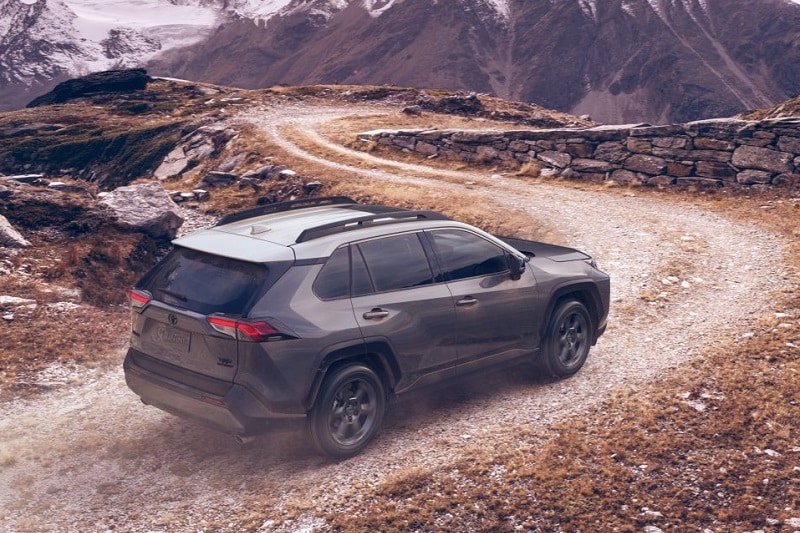 As a result of offering the best of multiple worlds, the first CUV had massive crossover appeal, and that popularity continues to this day. Not counting the three full-size pickup trucks that perennially occupy the top of US sales rankings, the Toyota RAV4 is America's best-selling vehicle, and it makes sense. The RAV4 does a great job of combining a constellation of vehicle types and their associated strong points into one machine. As consumers have gone from buying multiple vehicles for multiple specialties to just purchasing one means of transport that can basically do it all, your first name needn't be Sherlock to understand the RAV4's popularity.
---
SUV or Crossover?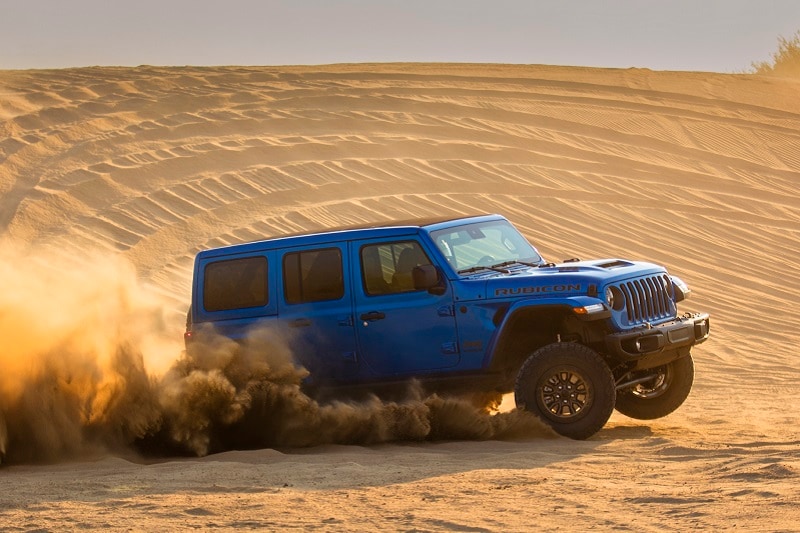 If your lifestyle requires being at the edges of Mother Earth every chance you can get, and you like the idea of fording streams, crawling up boulders and surmounting fallen trees to get to a mountaintop campsite, then you're going to need a proper truck-based SUV with niceties like a two-speed transfer case and disconnecting sway bars. Maybe throw in a winch while you're at it. If you're simply looking for driving confidence in all types of weather, you're better off with just a car-based crossover.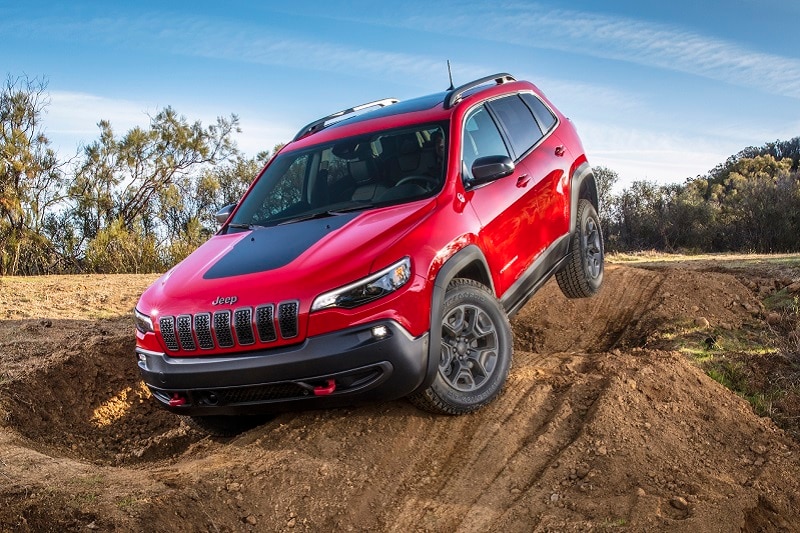 Still, there are some wonderfully off-road-capable crossovers on the market. One look no further than the Jeep Cherokee Trailhawk. But if you really want to get down and dirty off paved roads, you're going to be better off with Jeep's more capable Grand Cherokee or Wrangler.
Most consumers, however, just want to pack plenty of cargo and people and go wherever, whether that's baseball practice, the supermarket or the office, so for most folks, bare-bones front-wheel-drive crossovers are more than enough. If you plan on just commuting in your next vehicle, you're best off resorting to a car. Cars typically cost a couple of grand less than their crossover counterparts, all while offering a smidge more fuel economy, as well as slightly better handling.
---
Matters of Size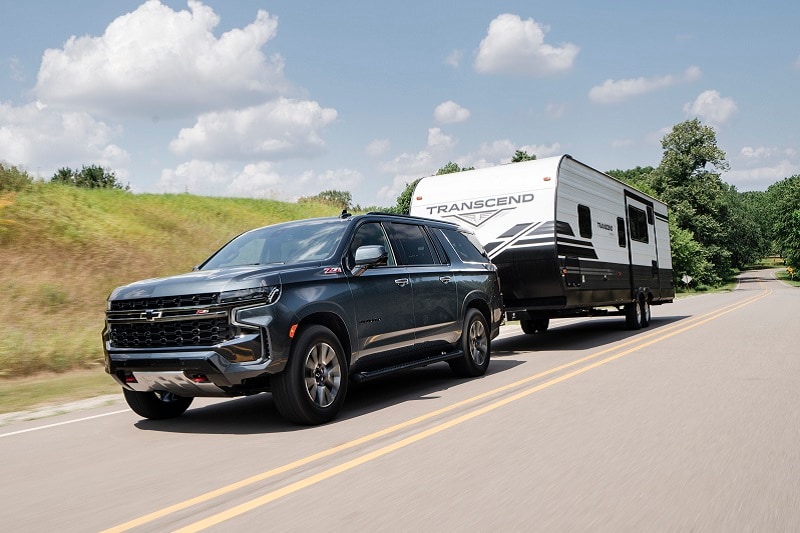 These days, crossovers run the gamut from the subcompact party on wheels that is the Nissan Kicks, all the way to the behemoth (in size and price) Cadillac Escalade. Subcompact crossovers are great for single people and couples, but folks with kids can sometimes find it challenging to load and unload car seats into the back of the smallest CUVs.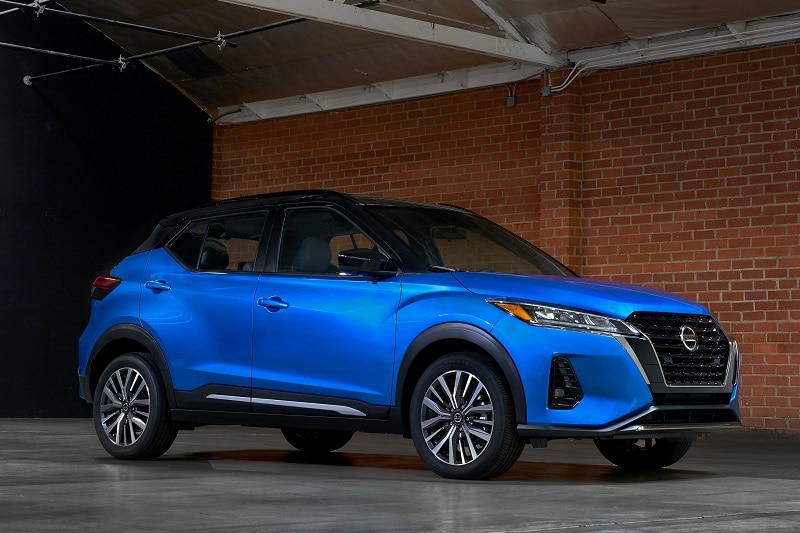 If that's the case, a compact SUV like a Ford Escape would fit the bill. People with multiple children often gravitate to midsize, three-row CUVs like the Honda Pilot with seating for up to eight. Not only are three-row CUVs great for accommodating children who want to bring their friends along, but placing kids in different rows lessens the likelihood of hearing a brat screaming, "Mom, he hit me!"
Anything larger than a midsize, three-row crossover is overkill in terms of family hauling, unless that family needs to tow more than the 5,000 pounds that three-row CUVs typically offer. In that case, you'd have to move up to the big guns and start right back at where this whole SUV craze began: the Chevy Suburban, which these days can trailer up to 8,300 pounds when properly equipped.
---
Looking for an SUV for your next daily driver? Visit
your local AutoNation dealership
to test drive a Toyota RAV4 or a Ford Escape today.
---
Manuel Carillo III | Apr 6, 2021