From Sporty to Stately: Types of Cars Types Explained
---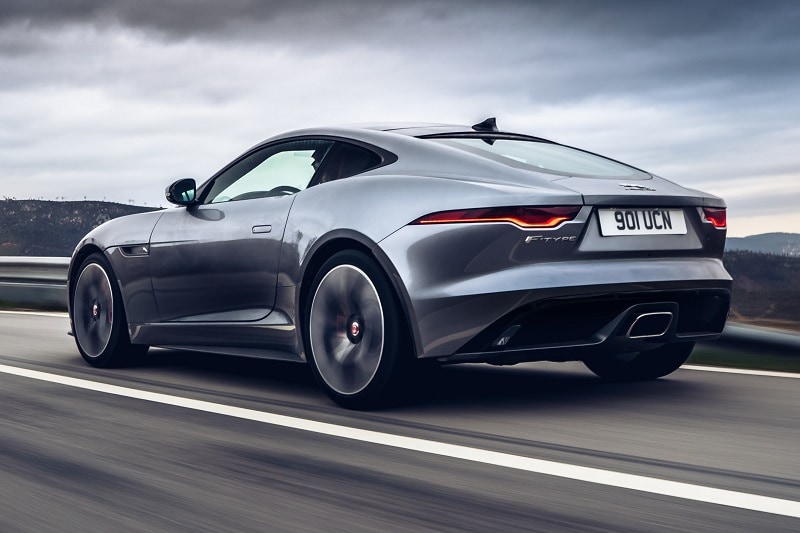 Remember cars? The low-to-the-ground vehicles that aren't pickup trucks, SUVs, crossovers or minivans? Not long ago, cars made up about half of all auto sales in the US. Today, they only account for a 30-percent share.
What happened? Well, light trucks (pickups, SUVs, crossovers and minivans) are simply better at being jacks of all trades. With new vehicle prices climbing over the years, today's auto-buyer can't afford to purchase multiple vehicles for multiple purposes like they used to. Instead, they buy one vehicle that can tackle everything life can throw at it. We're talking hauling kids through the snow to hockey practice, towing the boat to the lake, or tackling a rugged path to the lakehouse, through the snow, boat in tow, with half the hockey team along for the ride. Cars simply aren't as good as light trucks at covering those myriad use cases.
But not everyone needs copious situational bandwidth. Also, cars are generally less expensive, more fuel-efficient and nimbler to drive than light trucks. In other words, don't take the passenger car's lack of popularity as justification to shun the segment. There are plenty of great reasons to stick with cars. Also, now that they're no longer as popular as they used to be, buying a car today can also make you feel like you're part of an exclusive club, and that's just icing on an already tasty cake.
---
Sedans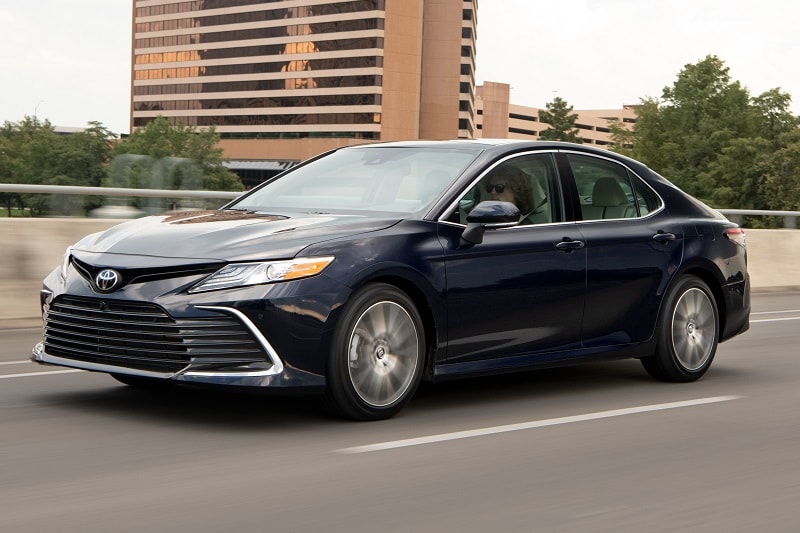 This is probably the first type of car that flashes in your brains when you think "car." What defines a sedan? It's a simple premise based on the idea of three boxes: one at the front for the engine, a taller one in the middle for passengers, and one in the back for cargo. The middle box, or passenger compartment is made up of two rows of seating accessed through any of four doors. A five-occupant configuration is the norm (two front, three rear), but occasionally sedans might seat up to six, or as few as four.
America's best-selling sedan (or car, for that matter) in 2020 was the midsize Toyota Camry; probably the first car that flashes in your brains when you think "sedan". The Camry used to be Toyota's best-selling vehicle, but that title now goes to the compact RAV4 crossover SUV. If you're looking to use your next new vehicle just for commuting, you're going to be better off with the Camry, which will offer a more refined driving experience than the RAV4 at roughly the same fuel economy. The Camry also boasts a starting price $1,180 less expensive than its more popular crossover-SUV sibling. But if you need your next vehicle for more than commuting, then perhaps the RAV4's higher cost of entry is justified.
---
Wagons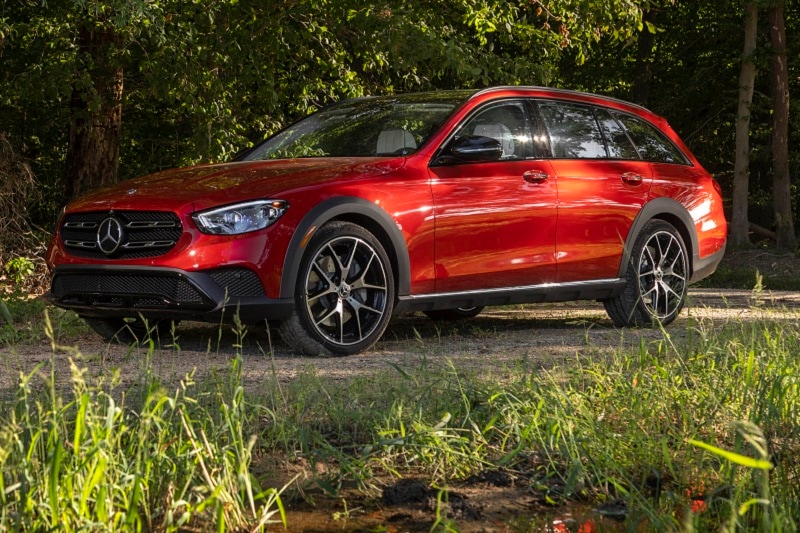 Think of wagons as sedans with cargo space on steroids. Instead of a passenger compartment sloping down to a separate trunk, the roofline extends almost to the rear bumper for a two-box layout; one at the front for the engine, and a large box behind the engine compartment that integrates both the passenger compartment and the larger cargo area. Wagons typically seat five, but some, like the Mercedes-Benz E450 4Matic All-Terrain Wagon feature a rear-facing seat in the cargo area, expanding occupancy to seven.
Wagons are amazing in that they can offer the utility of an SUV, but with virtually none of the efficiency and handling drawbacks. Still, wagons are unpopular in the US. That's perhaps because many buyers still have memories of wagons as the stodgy sleds their parents used to drive in the '70s. With that in mind, it's a victory that even the terrific Subaru Outback made it into the top 20 of vehicle sales last year.
Shop Mercedes-Benz E450 Inventory
---
Hatchbacks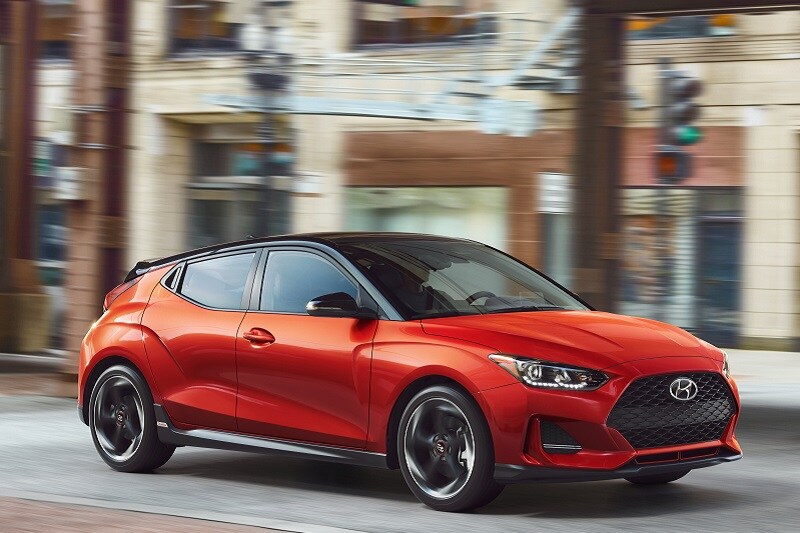 Like wagons, hatchbacks are also made up of a two-box configuration, but aren't as long as wagons, or sedans, for that matter. Unlike wagons, which are strictly four-doors, hatches (as they're also known), often can come in two-door guises, or in the case of the Hyundai Veloster, three doors (one on the driver's side, two on the passengers' side). Occasionally, cars with sedan-like profiles, like the Volkswagen Arteon for example, use a hatch-style rear opening to access the rear cargo area. While there is a hatch in the back, thus making the Arteon a hatchback by that logic, ultimately that beautifully sculpted VW remains a sedan because of its sedan-like silhouette. In cases like the Arteon's, it's best to refer to hatched sedans as liftbacks.
Actual hatchbacks offer more overall interior volume than sedans, but take up less exterior space than their three-box counterparts, which is great for city dwellers relegated to narrower streets and tight parking spaces. Like SUVs and wagons, hatchbacks are incredibly versatile. A friend of mine has been using his diesel Volkswagen Golf as his "farm truck" with great success and delight over the past nine years and 200,000+ miles. It goes to show, for most people, light trucks are overkill. That said, the American auto buyer loves the idea of having the option to tow 10,000 pounds and haul one ton of payload, even though most never tow or haul weight remotely close to that.
Shop Hyundai Veloster Inventory
---
Coupes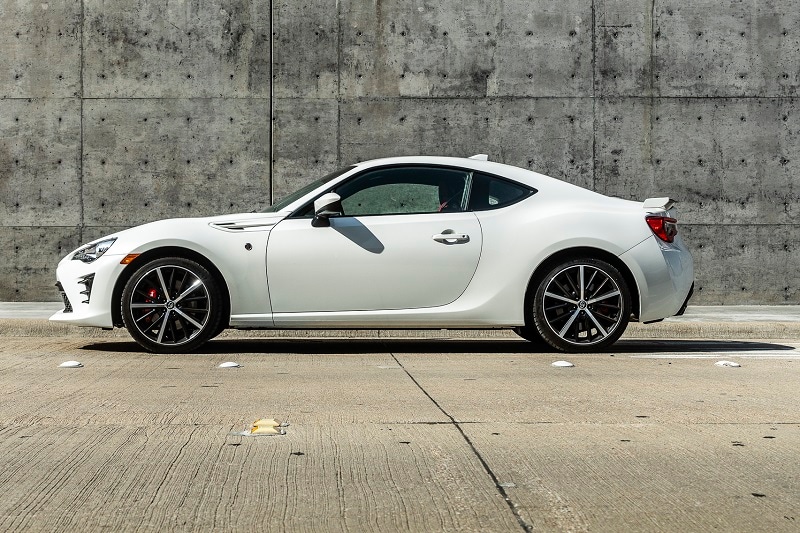 There is a constellation of automotive sub-categories that can fall under the coupe umbrella, but whether you're talking about sports cars like the Toyota 86, muscle cars like the Dodge Challenger, luxury grand tourers like the Infiniti Q60 or supercars like the Audi R8, the one unifier among those vastly different machines is that they are all two-doors.
Coupes are anathema to most vehicle buyers because they are arguably the least practical types of cars due to their lack of passenger and cargo space. Why buy a coupe, then? Because what coupes give up in practicality, they pay generous dividends in the fun department. Sometimes coupes are simply two-door versions of sedans, but most of the time, coupes are more expressively designed and fun to drive than the sedans on which they are sometimes based. Coupes that share no architecture with sedans are usually purpose-built sports cars like the Chevrolet Corvette, Porsche 911 or Subaru BRZ, to name a few. All three of those examples lack practicality, to be sure. However, if you find yourself behind the wheel of one of those machines, prepare to have an unforgettable drive. Cars like those are basically engineered to mainline adrenaline to your inner child.
Because of the coupe's fun-to-drive and well-designed reputation, you might see automakers marketing their sedans and even SUVs as "four-door coupes," but ultimately, those are still sedans and SUVs. At its most fundamental level, a coupe is a two-door car. Nothing more, nothing less.
---
Convertibles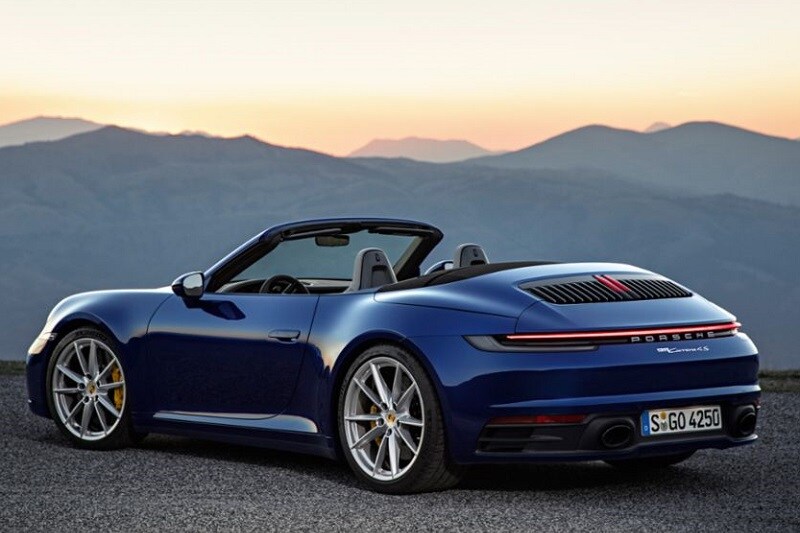 History is littered with pickup-truck as well as crossover-SUV convertibles, and indeed, those are genuine convertibles, but consider those outliers. A convertible is typically a coupe with the metal roof replaced by a folding fabric top. A couple of the cars I mentioned above are offered in open-top, cloth-roof variants. There are some cases, however, where the folding roof can be made of metal or something else solid. Anyone who's watched the opening credits of the TV Show Entourage knows that four-door convertibles have existed in the past at one point, but they're virtually non-existent today because of structural issues.
When you lop the roof off a car, you're cutting away an integral part of the vehicle's structure, which leads to a weaker chassis prone to flex, which then leads to cowl shake: a phenomenon that describes the flex and vibration that occurs between different segments of the convertible's body. To counteract cowl shake, manufacturers add structural bracing to reinforce the roof-lacking chassis. This adds weight, complexity and cost, but modern engineering has rendered noticeable cowl shake a thing of the past. Ultimately, convertibles are awesome because they often are just as fun, if not more fun to drive than their coupe counterparts. One not-so-hidden secret about convertibles is that they can be incredibly practical in a pinch. Ever seen a convertible driver traveling with awkward-sized Home Depot merchandise scraping the sky? I rest my case.
---
Whatever you're hauling, wherever you're going: consider the humble car for your next daily driver. You might be surprised to find that the car still has a lot to offer the modern car buyer. You can find all of the models mentioned in this post here on AutoNation Drive, or head to your local AutoNation dealership today for a test drive.
---
Manuel Carillo III | Apr 6, 2021
---
More Research
Browse more automotive research than you can shake a stick shift at.
---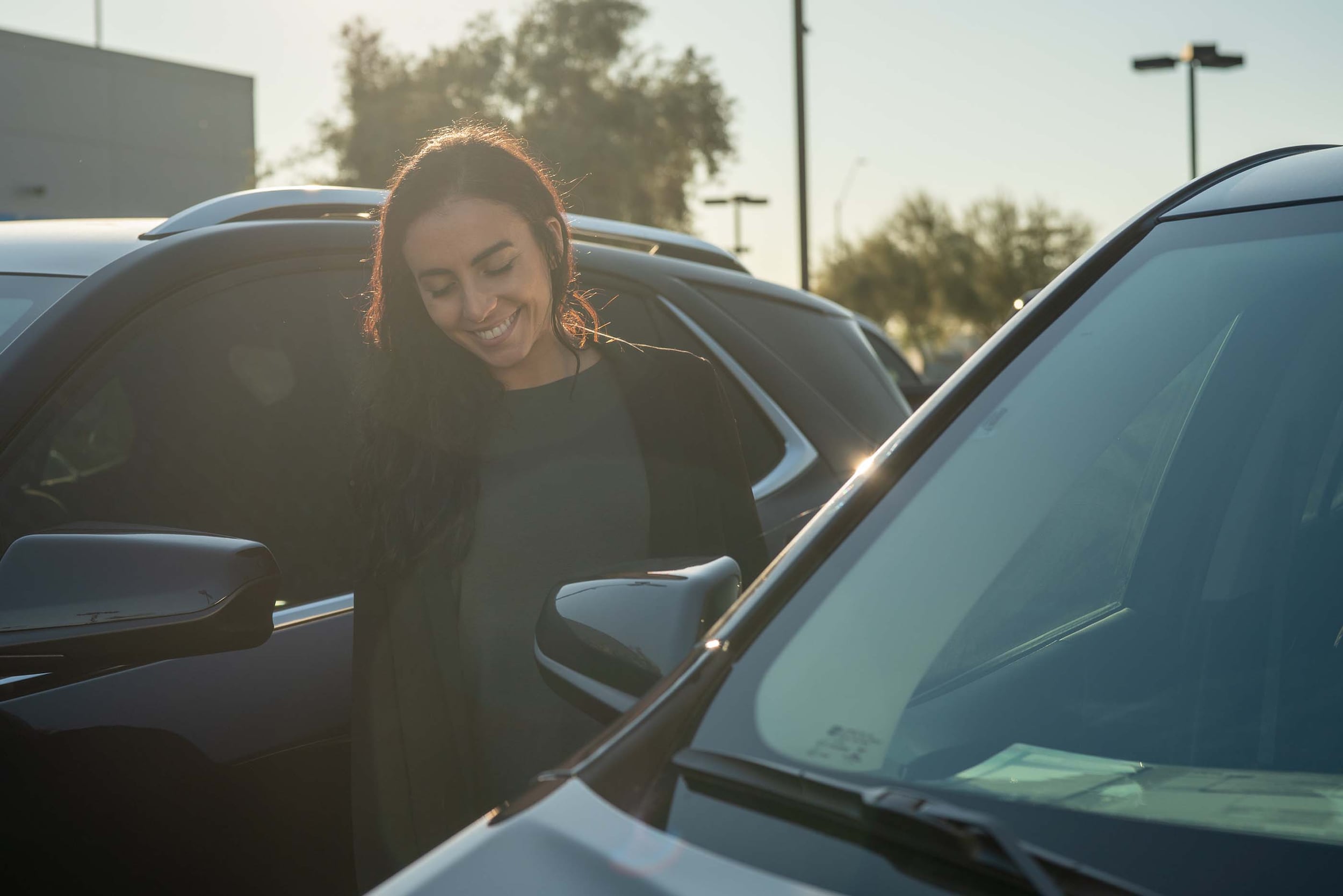 Test Drive Reviews
Our automotive experts at AutoNation Drive weigh in on price, safety, and performance of popular cars, trucks, and SUVs.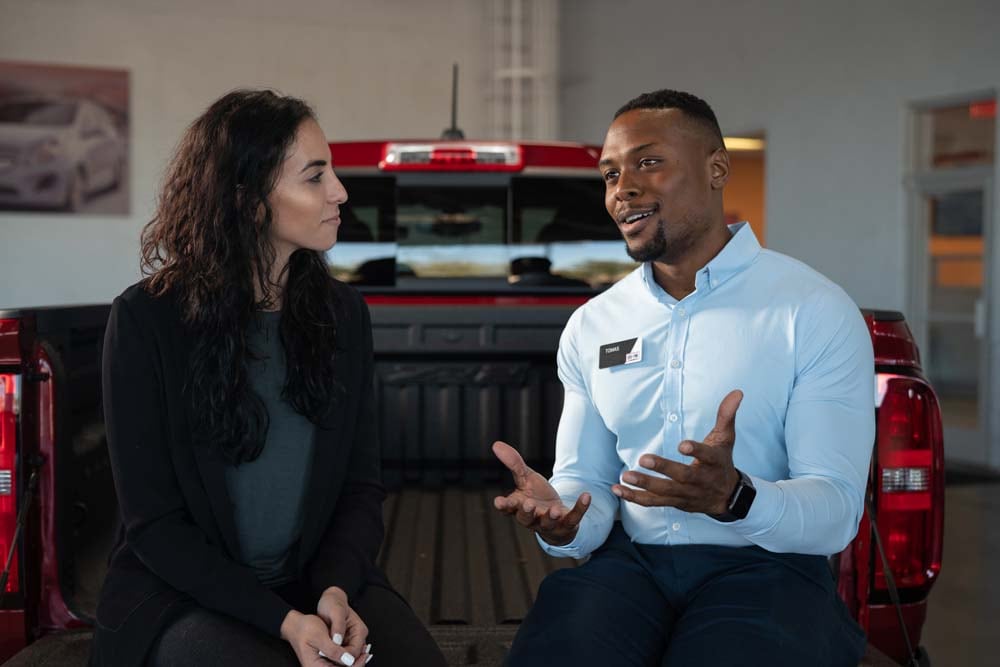 Car Buying Advice
If you're buying a car, truck, or SUV, the chances are - you need help. Don't worry. Our automotive experts are here to help.