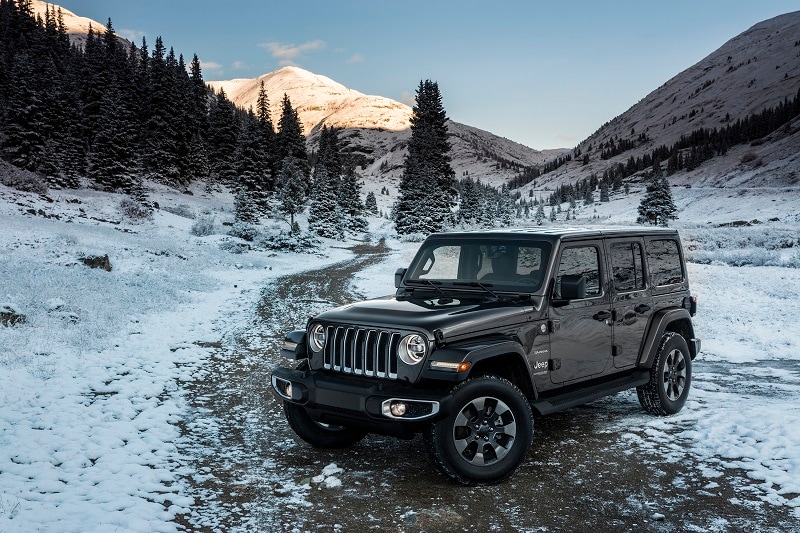 Modern cars are staggeringly complex machines, but you don't have to be an experienced mechanic to know the difference between front-wheel drive and rear-wheel drive.
They operate just how their names imply they do. Front-wheel-drive vehicles power and rotate the front wheels; rear-wheel-drive vehicles do the same with the back wheels. The distinction between all-wheel drive and four-wheel drive isn't as clear cut, though. They're both designed to get you through challenging driving conditions by delivering engine power to all four corners, but they do that in very different ways.
We've developed this handy guide to explain the differences between all-wheel and four-wheel drive and show you which system you should consider getting in your future AutoNation vehicle.
---
All-Wheel Drive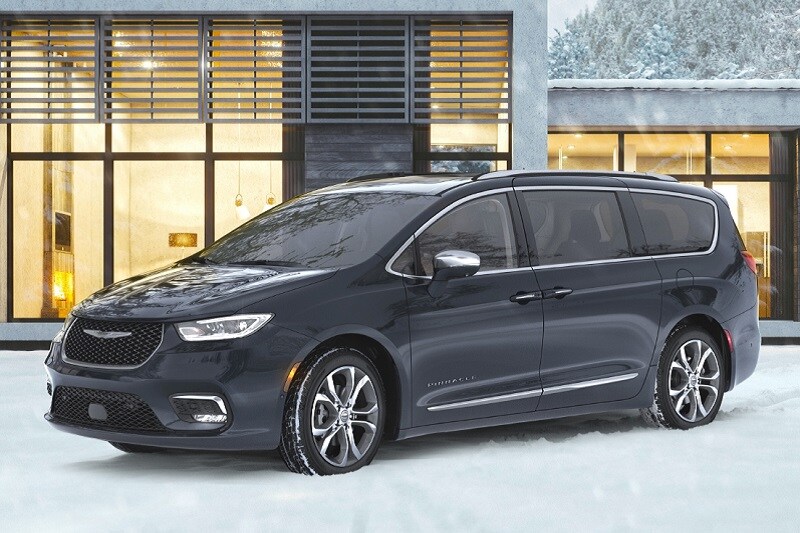 All-wheel drive is a great way to put your vehicle's power to the road, whether it's a street covered in snow or sun-soaked straightaway begging for wide-open throttle.
How does all-wheel drive work?
An all-wheel drive vehicle routes its engine's output through components - in many cases, a center differential and front and rear differentials - that transmit it to all four wheels. Since AWD effectively pulls and pushes your car forward at the same time, it's great for performance vehicles, such as the Nissan GT-R, which can accelerate with an unforgettable ferocity. It's also an advantage in certain bad weather conditions because even if one wheel loses traction, it has three backups moving the car forward.
There are several different types of all-wheel drive systems on the market. Many of them are always on and require no driver intervention. There are some vehicles, such as the 2021 Chevrolet Trailblazer that we recently tested, with on-demand AWD activated by the press of a button.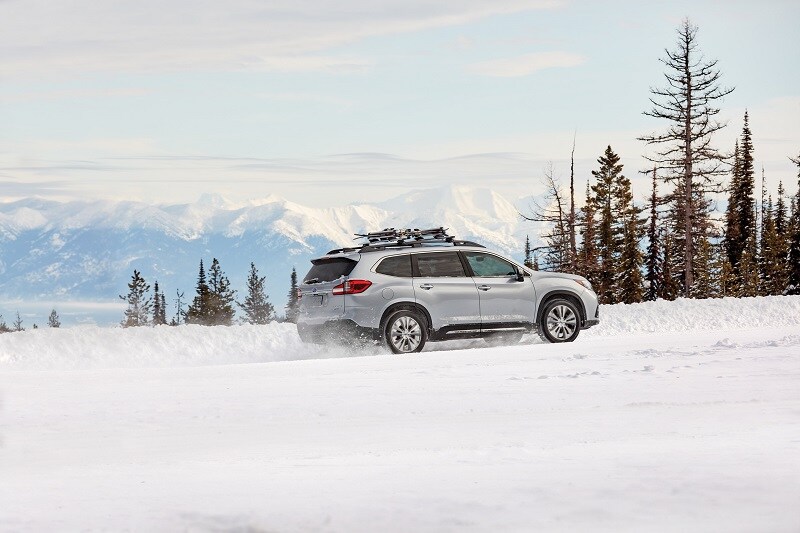 Certain AWD cars only send power through one axle to save fuel and automatically engage the other one when additional traction is required. The Toyota Prius is one of them, but instead of using a driveshaft attached to the rear axle, its AWD-e system has a separate electric motor there which kicks on when the going gets slippery. The Jaguar I-PACE takes that concept to the next level by pairing each axle with its own electric motor.
Choose AWD if...
You live in an area that regularly gets light snow or rain.
You don't need to do serious off-roading, such as rock crawling.
Like performance cars, such as the newest BMW M and Mercedes-AMG models.
AutoNation vehicles with all-wheel drive:
---
Four-Wheel Drive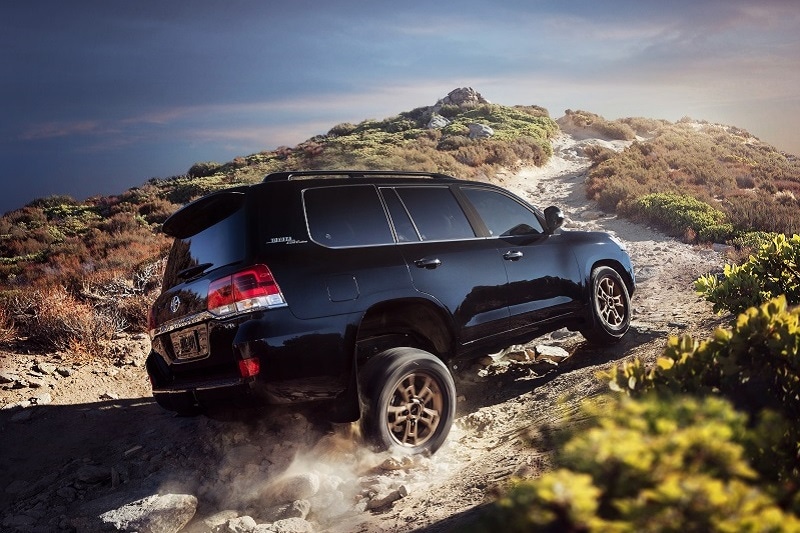 Think of four-wheel drive as all-wheel drive's rougher, tougher cousin. It can get you through much harsher off-road conditions.
How does four-wheel drive work?
The vehicle's engine sends its power through the transmission and a transfer case, which delivers it to both axles and forces the front wheels to spin at the same speed as the rear wheels. Two-speed transfer cases have high- (H) and low-range (L) gearing. For normal street driving, 2H is fine. When conditions get a little more challenging, there's 4H. If you need maximum traction to get up a rocky incline, throw the t-case into 4L.
Each axle has a differential that allows its two wheels to turn at different speeds. Certain 4X4s have a locking differential that forces both wheels to spin at the same speed to help get the vehicle over an obstacle. Hardcore rigs, such as the RAM 2500 Power Wagon, have front and rear locking differentials. Just be careful not to have your diff(s) locked when you drive on dry pavement because the wheels will not be able to turn at different speeds through a curve, which can damage the four-wheel drive hardware.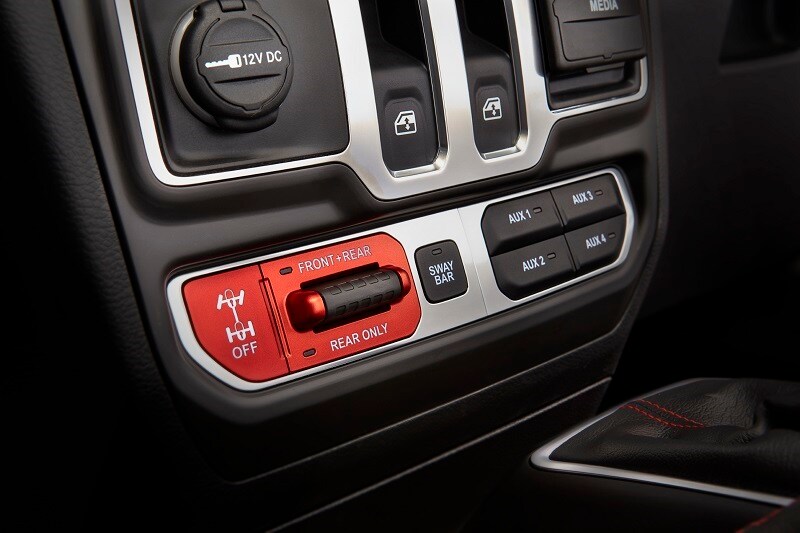 There are two basic types of four-wheel drive: full-time and part-time. Just as its name implies, full-time four-wheel drive is always on and supplying power to all four wheels. Part-time is a more versatile setup that gives you the option of engaging four-wheel drive when you need it. That may require turning a dial or pushing a button. We're particularly fond of the old-school method: grabbing the transfer case lever and muscling it into the right position.
Get 4WD if...
You live somewhere that gets hit with heavy snowfall.
You enjoy splashing through mud bogs, blasting across sand dunes and crawling over rocks to the summit of challenging trails.
You need as much traction as possible to pull your trailer and giant boat out of the water every weekend.
AutoNation vehicles with four-wheel-drive:
---
Derek Shiekhi | Feb 03, 2021