Acura NSX Production Run Ends With Type S
---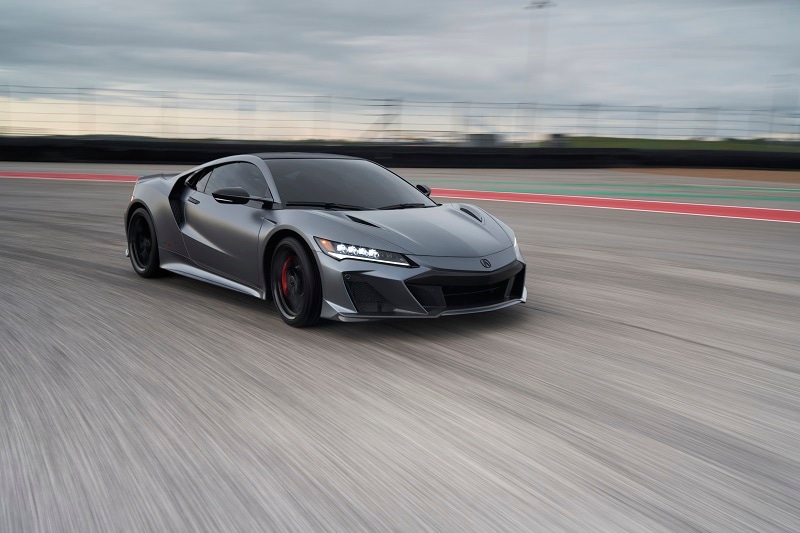 When
Acura
introduced the second-generation NSX supercar in 2016, it was a huge deal. Fans of the original model and car enthusiasts all over the world had been waiting more than a decade for an all-new model. 
Acura stayed true to the original formula by giving
the new NSX
a mid-mounted V6, but thoroughly updated it for a new age by adding turbocharging, three electric motors, torque-vectoring Sport Hybrid Super Handling All-Wheel Drive, and the first nine-speed dual-clutch automatic transmission in a production vehicle. The 2022 Type S model unveiled at this year's Monterey Car Week will be significant in its own ways. 
As the only 2022 NSX model, it'll mark the end of an era in which the legendary performance car not only returned, but embraced electrification, which has become increasingly popular amongst automakers. And as we'll show you in this breakdown, the final version of the NSX will be sharper, stronger, faster, and rarer than before.
---

Form that Functions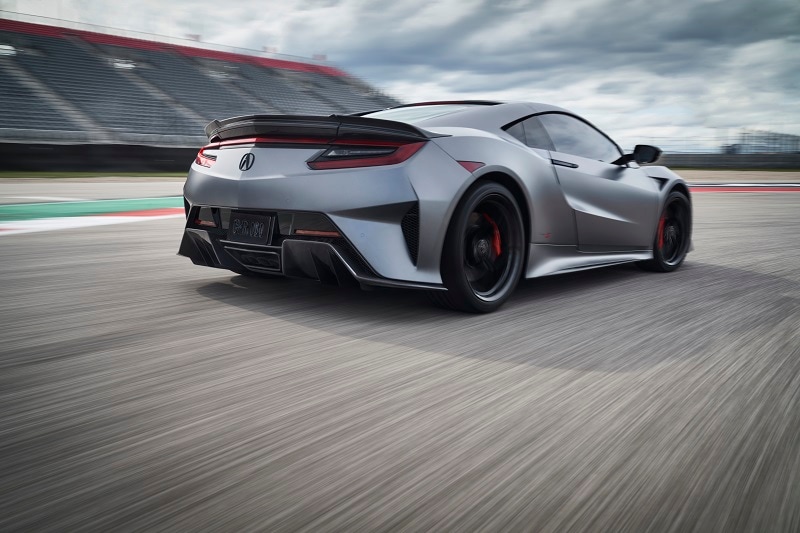 If you stare at the 2021 NSX, you might see a smile in its two-tone front end. There's no hint of one on the 2022 model. It doesn't care about making friends. It's all business, out to tear up the road and fly down the track. The larger front grille allows more air to flow to the radiators while the additional openings on both sides strategically channel air down the NSX's body and into the intakes that feed the turbocharged engine's intercoolers. 
New forged five-spoke wheels shod with Type-S-exclusive 245/35ZR19 front and 305/30ZR20 rear Pirelli P-Zero tires give the ultimate NSX wider front and rear tracks and increase lateral grip by six percent. A larger carbon fiber rear diffuser inspired by the NSX GT3 race car creates downforce to keep the rear end planted. 
A Lightweight Package with a glossy carbon fiber engine cover, carbon ceramic brakes, and carbon fiber interior accents ups the NSX Type S's performance by dropping 58 pounds of curb weight.
---

More is More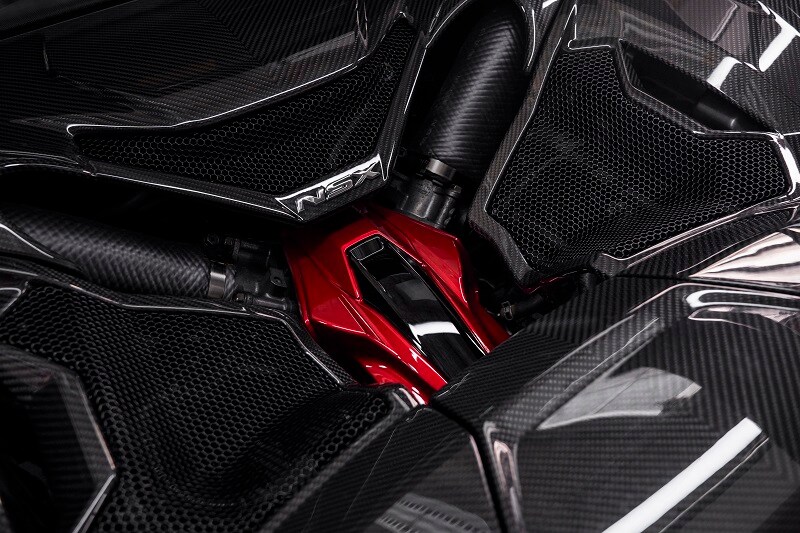 Acura matches the NSX Type S's more aggressive exterior with a hybrid engine/motor combo that makes it the most powerful Acura road car ever. The 3.5-liter V6 features high-flow fuel injectors, twin turbos from the NSX GT3 Evo race car that pump in 16.1 pounds of boost, and new, more effective intercoolers. Output is up by 20 horsepower and 37 lb-ft of torque to 520 and 443, respectively. 
By making adjustments to the Intelligent Power Unit that holds the NSX Type S's lithium-ion battery pack, Acura raised usable battery capacity by 20 percent and increased output by 10 percent. Altogether, those changes add up to 600 horsepower and 492 lb-ft. A 20 percent lower gear ratio of 10.382:1 for the Twin Motor Unit that powers the front wheels independently enables the NSX Type S to launch more forcefully. When the road ahead starts to curve, the recalibrated Sport Hybrid Super Handling All-Wheel Drive system is ready for action.
---

Two Clutches, One Mission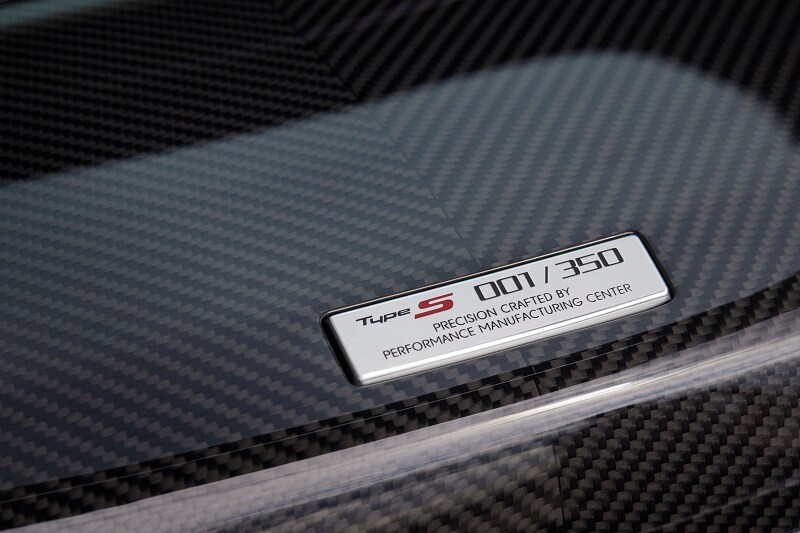 A comprehensive array of revisions to the dual-clutch transmission not only allow it to keep up with the more potent engine, but also align it with the NSX Type S's more focused performance. When the gearbox is in full auto mode and the Sport+ drive setting is engaged, the transmission almost immediately downshifts when the brakes are applied. That keeps the car stable by changing gears while it's traveling in a straight line and allows you to accelerate harder out of curves. 
Thanks to new programming that engages the clutch up to 50 percent more quickly, Sport and Sport+ upshifts are snappier than before. The new Rapid Downshift Mode in the Sport, Sport+, and Track drive settings eliminates the need to click off multiple gearchanges; just pull in the left paddle for 0.6 seconds and the transmission automatically jumps down to the lowest available gear so you can get on the throttle sooner. When slowing down in Track mode, you can downshift earlier because the rev threshold is 1,500 rpm higher than it was previously. 
Those tweaks pay off at the track. Acura took the NSX Type S out to the Suzuka Circuit in Japan and clocked a time that was two seconds ahead of what the 2021 model was capable of pulling off. 
---

Limited Engagement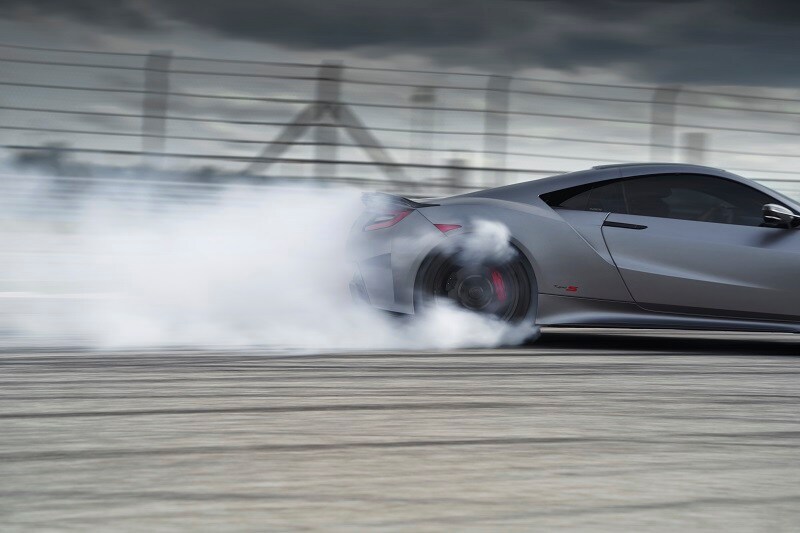 The second-generation NSX's swan song is short and sweet. Acura is going to make just 350 Type Ss; only 300 will be available in the United States. Prices for the regular model start at $169,500; those equipped with the Lightweight Package have an MSRP of $182,500. If that's a little out of your price range, have a look at the
TLX PMC Edition
, as it's assembled and painted by the same team that does the supercar! 
---
Derek Shiekhi
| Aug 26, 2021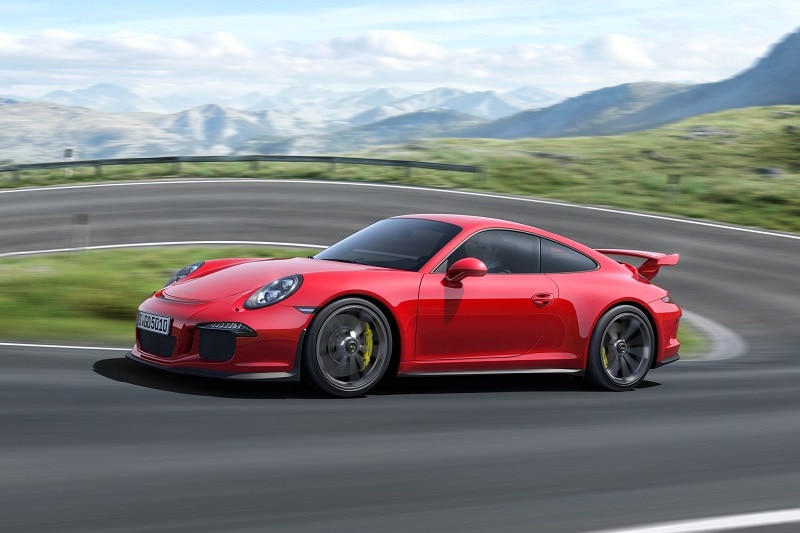 Classic Car Research
Whether you want a project for the garage or a beast for the streets, check out our classic car research.
---
More Research
Browse more automotive research than you can shake a stick shift at.
---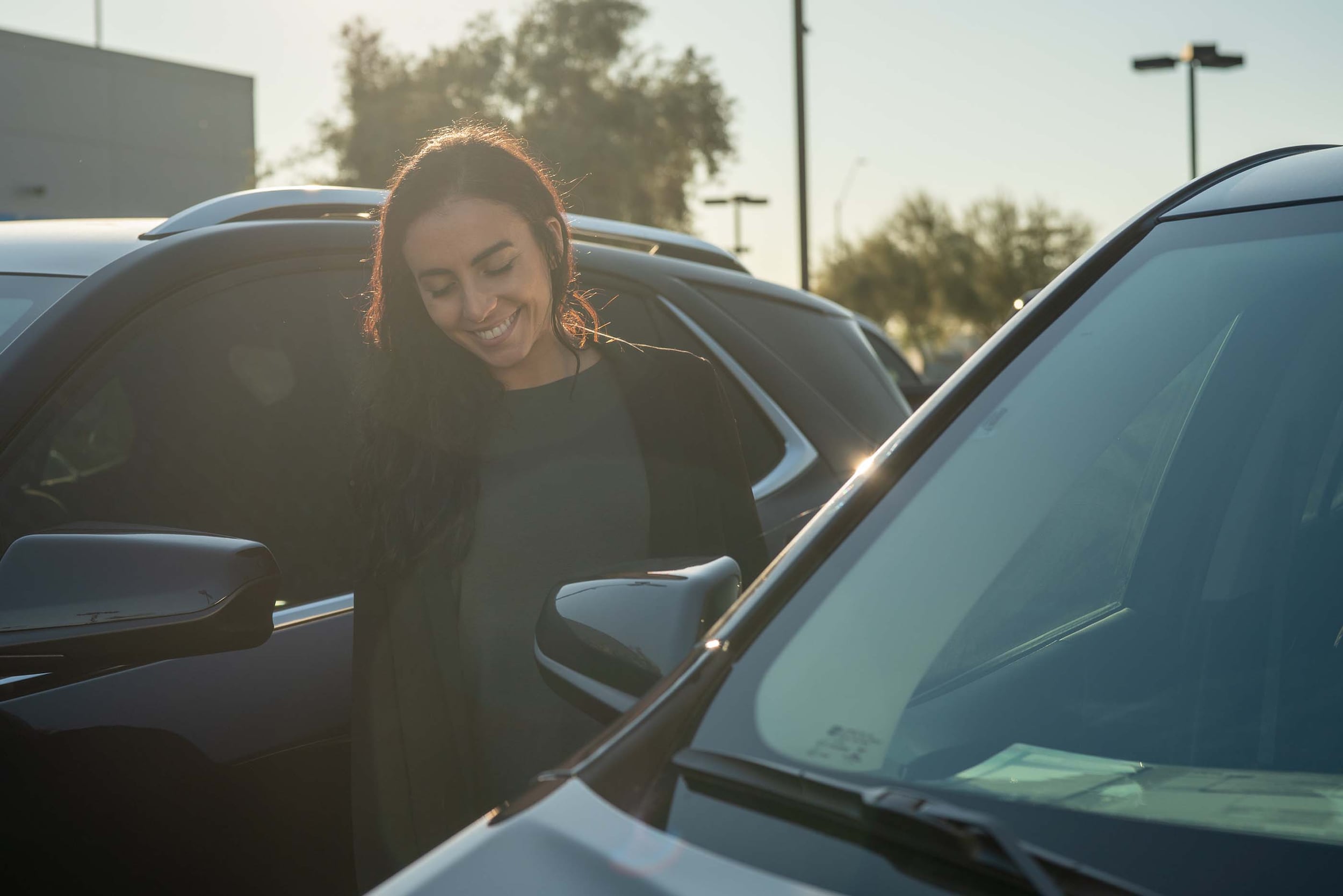 Test Drive Reviews
Our automotive experts at AutoNation Drive weigh in on price, safety, and performance of popular cars, trucks, and SUVs.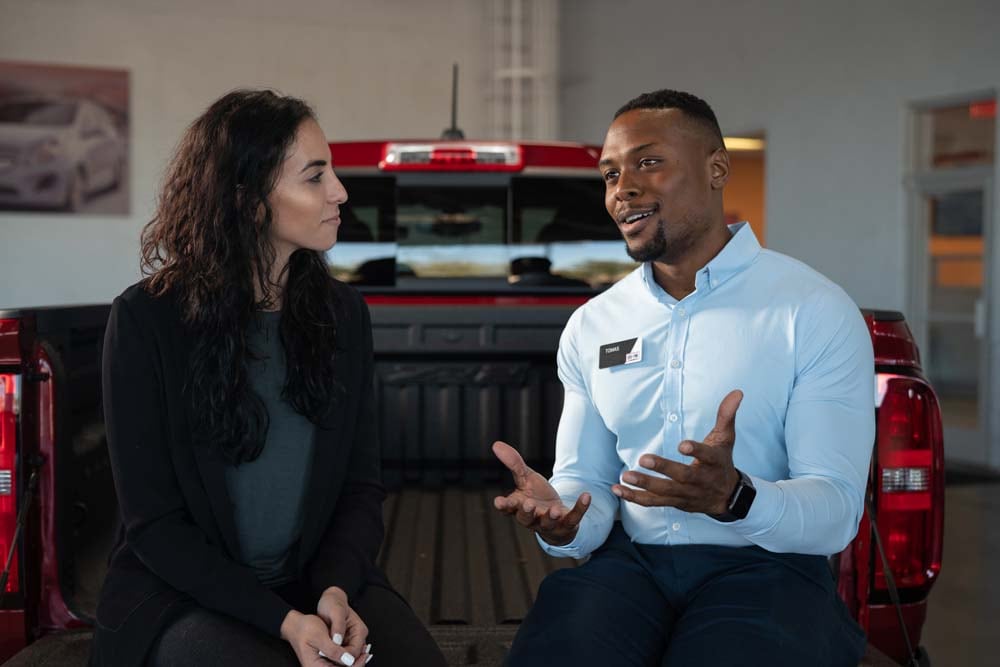 Car Buying Advice
If you're buying a car, truck, or SUV, the chances are - you need help. Don't worry. Our automotive experts are here to help.
---
*MSRP excludes tax, license, registration, destination charge and options. Dealer prices may vary.
**Based on EPA mileage ratings. Your mileage will vary depending on specific vehicle trim, how you drive and maintain your vehicle, driving conditions, and other factors.