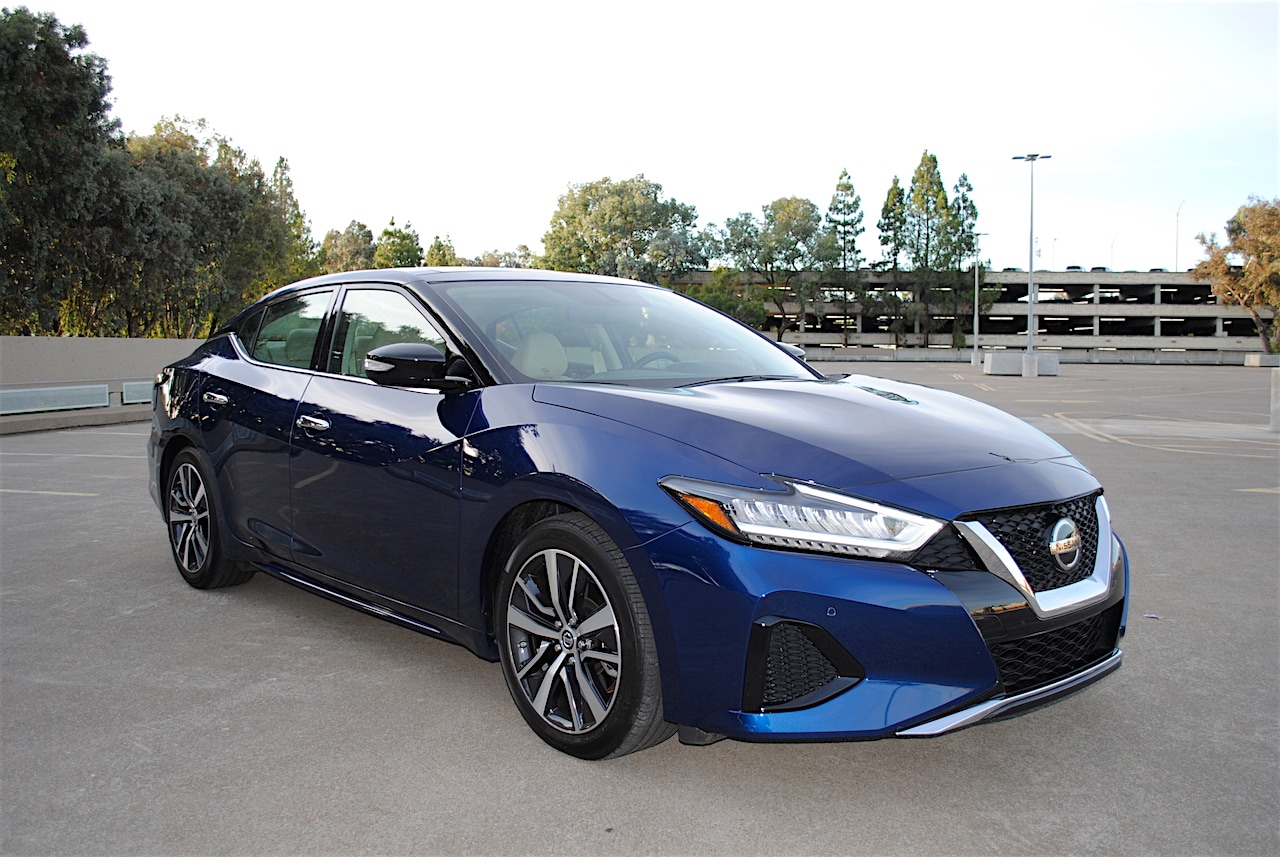 Every time I get behind the wheel of a Nissan Maxima, I always think, "Why are there not more of these things on the road?" The fact is the Nissan Maxima is an outstanding vehicle that delivers performance, comfort, and economy at a price that's pretty easy to live with. And while it may not be as hardcore as the 4DSC moniker (4-Door Sports Car) that it was originally released with over 30 years ago, those interested in the Maxima can rest assured that this vastly underrated sedan still delivers the goods.
Read on for the full 2019 Nissan Maxima SL review, specs, pricing, and data.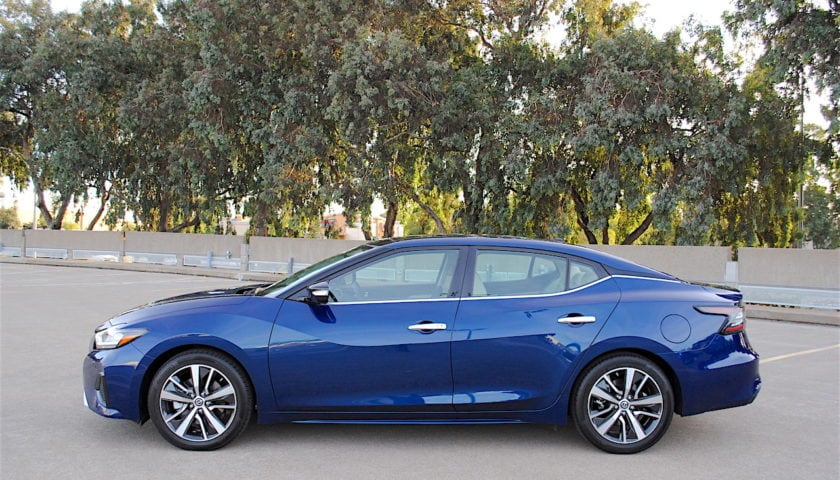 2019 Nissan Maxima SL Exterior
With beautiful body lines that are streamlined and aggressive, the 2019 Nissan Maxima SL comes to us with a brash presence that many will admire. A wider stance, and a front end that nods more towards aviation than automotive design, help to give the Maxima a sporty look and feel. Nicely designed 18-inch alloys with gunmetal callouts wear Continental all-season rubber, and work well with the combination of black and chrome accents that flow throughout the body.
Nissan's Boomerang projector-beam headlamps can be seen upfront, while out back, wraparound LED tail lamps flow into the rear quarter panels. And with five different trim levels available for 2019 (S, SV, SL, SR, Platinum, and Platinum Reserve) as well as eight different color choices, the Maxima can be configured in a variety of ways to suit individual tastes.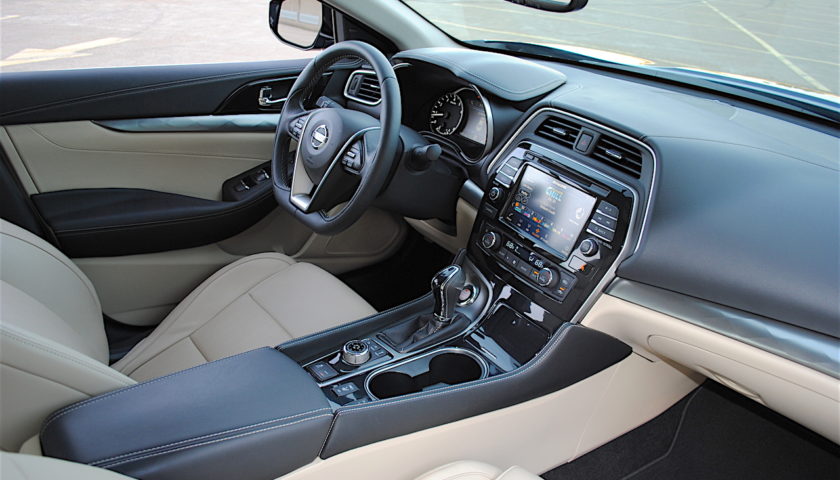 2019 Nissan Maxima SL Interior:
Be it rain or shine, hot or cold, when you enter the cockpit of your vehicle the main goal is to be comfortable in an atmosphere that you find appealing. With an as-tested price of $39,695, this Maxima SL is equipped with a well-appointed interior that it rivals competitors costing thousands more. To start, this is a very well put together automobile that combines leather and brushed surfaces with soft-touch plastics and beautiful panel gaps. The dash is a combination of large analog gauges with a configurable center information screen, while an eight-inch color touch display lets drivers access everything from the navigation and audio controls to the NissanConnect Apps and camera functions.
Leg and headroom were ample, and at 6'4" and 240 pounds, the sports seats provided me with all-day comfort, and had great lateral and lumbar support. Passenger room was also quite good, as was the 14.3 cubic feet of trunk space. There is a lot to like here, especially when you consider that the asking price for this amount of luxury and design is very reasonable compared to others in the class.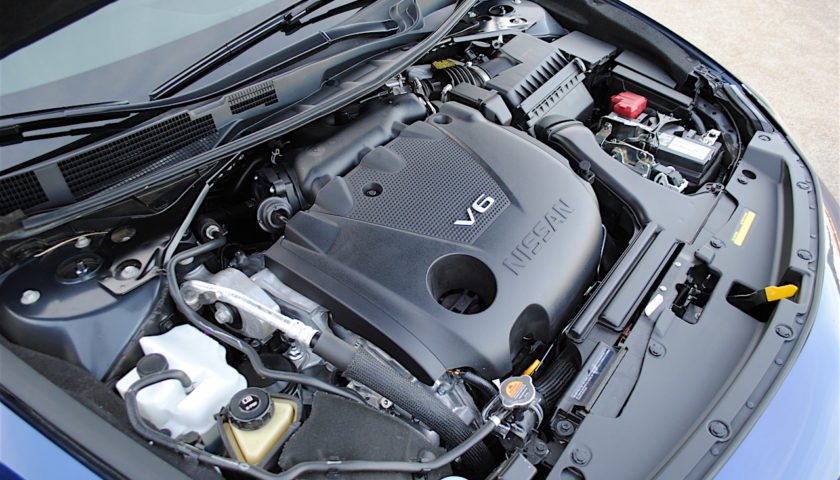 2019 Nissan Maxima SL Performance
Just because the SL falls in the middle of the Maxima lineup, that doesn't mean that you're sacrificing anything in the way of fun. Under the hood lives a 3.5-liter naturally aspirated V6 that produces 300 horsepower and and 261 pound-feet of torque. That means a zero-to-60 time of 6.0-seconds, and a run through the quarter mile in just over 14-seconds. Keep the pedal to the floor on a closed course, and the Maxima SL will hit an electronically limited top speed of 133 mph. Not bad for a full-size sedan that weighs in around 3,600 pounds.
And while the Maxima is sporty, there's simply no getting around that this is still a front-wheel-drive car with a CVT transmission. Computer-controlled shift points will at times fool you into thinking you are driving a car with a standard automatic, but jump on the throttle and you'll see the revs rise to the moon proving that once again, CVT transmissions aren't the best fit for performance-oriented vehicles.
Once on the road, you'll find that the handling is confidence-inspiring and compliant. Push it through the corners though, and you'll be met with moderate amounts of understeer and abundant tire squeal. This comes as a result of placing 61 percent of the weight over the front wheels. Even with the uneven weight distribution though, the SL is still capable of pulling 0.89 Gs on the skidpad. This is due in part to a great chassis and competent suspension. Fuel economy is EPA rated at 20 mpg in the city, 30 mpg on the highway, and 25-mpg combined*, and we found those numbers to be pretty consistent when driving under normal conditions.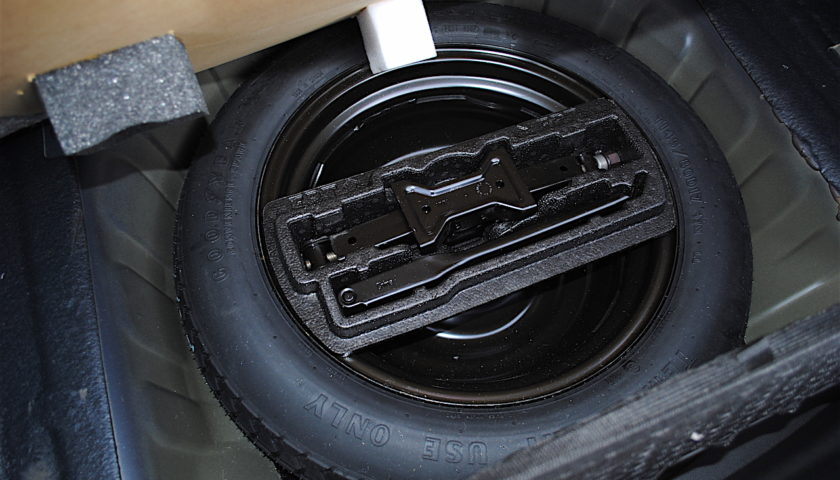 2019 Nissan Maxima SL Safety
For 2019 the Maxima comes equipped with Nissan's Safety Shield 360 technology package that monitors almost everything that goes on around you. There's also automatic emergency braking with pedestrian detection, rear automatic braking, blind-spot monitoring, rear cross-traffic alert, along with lane departure warning, as well as high-beam assist, anti-lock brakes, and more.
To find out more about the safety features on the 2019 Nissan Maxima SL, head over to NissanUSA.com.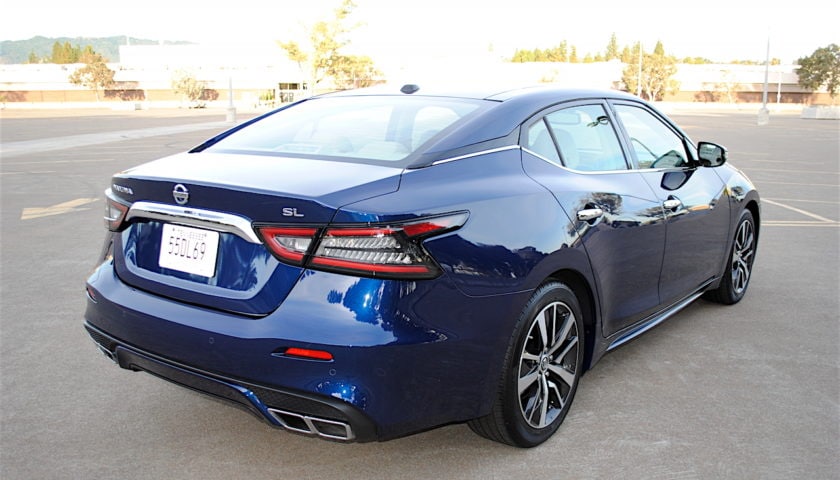 2019 Nissan Maxima SL Overall
With an exceptional interior, a strong V6, decent EPA numbers, and room for five adults, most shoppers will find the Maxima SL to be a great mix of price, performance, luxury, and convenience. Is it a true 4-Door Sports Car? Well no, however for those looking for a sport-oriented sedan that looks the business and is a joy to drive on a daily basis, the 2019 Nissan Maxima SL is definitely worthy of your attention.
Drop by your local AutoNation Nissan dealer today to check one out!
*Fuel economy values (mpg) are EPA estimates. Actual mileage will vary and depends on several factors including driving habits and vehicle condition.**Vehicle MSRP of $39,695.00 excludes taxes, title, transportation, options, and dealer fees.