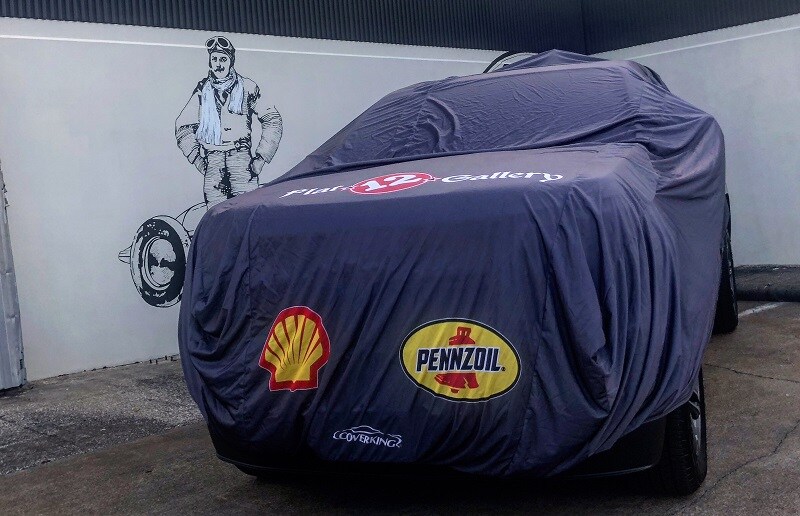 This year, Jeff Allen and the wizards at Flat 12 Gallery are transforming a Chevy Colorado!
— by
John Coyle
Fall is in the air, and that means it's almost time for SEMA!
Right now, builders all over the country are putting the finishing touches on the wild creations they're bringing to the big show in Sin City. This year, AutoNation partnered with Pennzoil and
Flat 12 Gallery
to show off all the amazing aftermarket components available from our line of AutoGear vehicle customization centers.
Obviously, we don't want to reveal too much about what we're going to be unveiling on the floor of the Las Vegas Convention Center next week. But what we can say is that the Chevy Colorado will have artwork that incorporates artwork from the list of vendors involved. And better still, there will be opportunities for folks at the show to win prizes. Now, what kind of prizes, and exactly how the design will look? You'll have to wait for that news until we're all set up in Vegas. Sorry about that.

We've gotten some sneaks at the truck, and we can say it looks amazing — though we might be biased. Of course, since the rig features kit from a laundry list of industry leaders, including Alpine, BFGoodrich, Lund, MagnaFlow, and Race Sport Lighting, that bias probably doesn't account for much. Needless to say, this bad Bow Tie will be loaded with creature comforts, tech, and off-road bits, so anyone lucky enough to drive it will be ready for anything.

SEMA 2019 runs from Tuesday, November 5th to Friday, November 8th in Las Vegas, Nevada