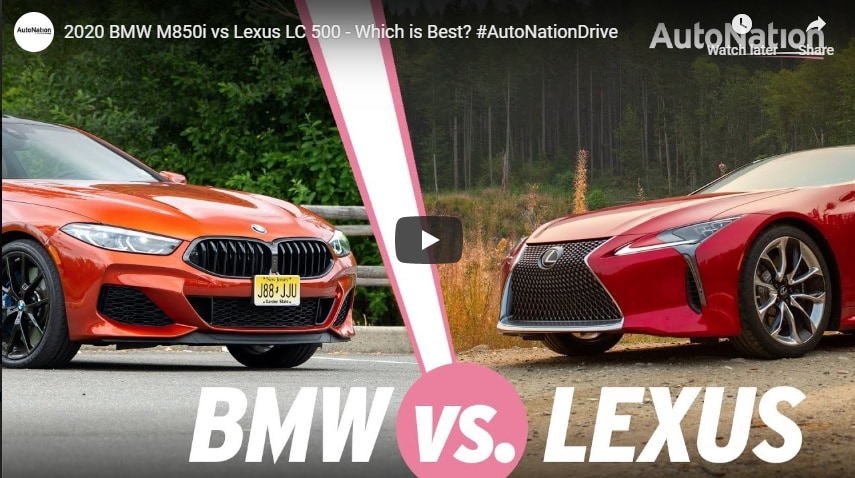 There's Lots to Love About Both These Sporty Coupes, So if You're Choosing Between Them, You're Lucky
— by
John Coyle
Welcome to AutoNation Drive's Head to Head feature! In this corner, we have the 2020 Lexus LC 500. The trip from concept to production was a short one for Lexus' halo car, which makes it visually striking from any angle. Next, we have the 2020 BMW M850i. It's been two decades since we've seen an 8-Series coupe, and this gorgeous sports car shows it was well worth the wait.
Both the Lexus and BMW are beautiful, powerful sports cars, so let's take a look at the engines, cabs, infotainment, and price to determine a winner. Of course, you shouldn't buy a car without a thorough test drive. So if you're deciding between the Lexus LC 500 and the BMW M850i, head to your local AutoNation-affiliated BMW or Lexus dealer to arrange a test drive!
Lexus LC 500 vs. 2019 BMW M850i: Powertrains
The Lexus LC 500 comes with a choice of two powertrains. First, there's a 5.0-liter V8 good for 471 horsepower and 398 lb-ft of torque, which is mated to a ten-speed transmission. And there's also a hybrid model, which uses a combination of a 3.5-liter V6 and a pair of electric motors to achieve 354 horsepower. With the V8, the LC 500 is rated at 16 miles per gallon city, and 25 highway, while the hybrid comes in at 27 city, 35 highway.
In comparison, the BMW M850i is packing a 4.4-liter V8 which pumps out 523 horsepower and 553 lb-ft of torque. Power goes to all four corners through an eight-speed automatic transmission, and it's rated at 17 miles-per-gallon-city, 25 highway.
While we appreciate the availability of a hybrid powertrain, we think the robust power of the BMW's V8 makes it our pick over the Lexus.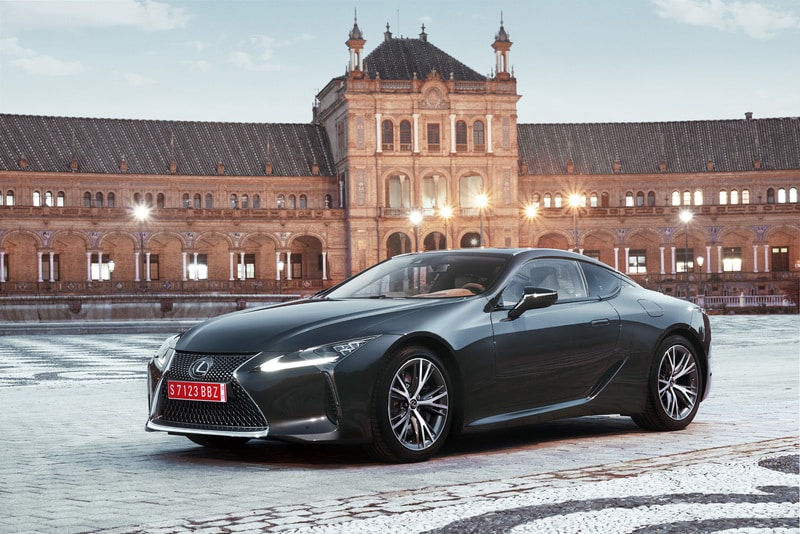 Lexus LC 500 vs. 2019 BMW M850i: Cabins
In regards to cabins, both the Lexus and BMW are technically four seaters. But in reality, the rear chairs in each are best suited for small children or groceries. That said, the interior of the Lexus is a feast for the eyes, as it's awash with swooping, organic lines, and intricate stitching on the seats and door panels
The cabin of the BMW will feel familiar to fans of the brand, in that it has refined elegance that reflects the company's driver-focused roots. Materials are high quality, and all the controls are right where you'd expect them to be. The only somewhat flamboyant touch is the crystal gear selector, which looks cool, if a little out of place. For those looking for a drop top, BMW also offers the M850i as a convertible.
While both cabins are nice places to be, we think the forward-leaning styling of the Lexus gives it the win here.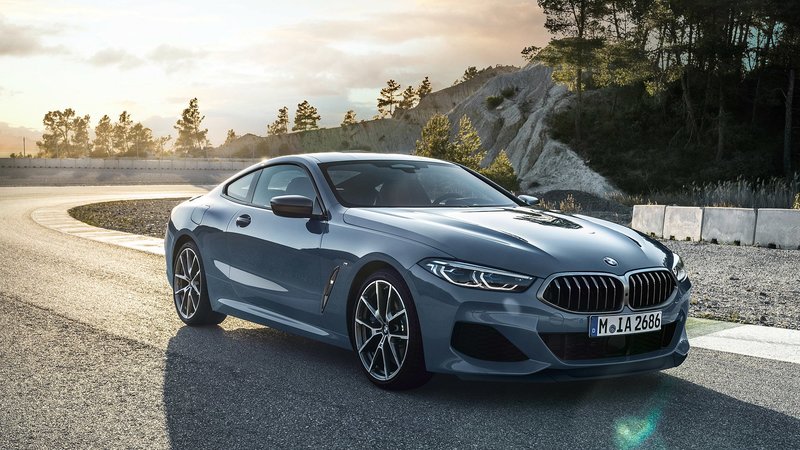 Lexus LC 500 vs. 2019 BMW M850i: Infotainment
Now, let's look at the infotainment systems. While the Lexus has popular features like Apple CarPlay, navigation, and a WiFi hotspot standard, there's no touchscreen. Instead, the touchpad on the center console is used to make selections, and it's somewhat awkward to use. That said, the optional Mark Levinson sound system is among the best in class.
In comparison, the BMW uses a conventional 10.25-inch touchscreen to adjust settings, and the iDrive software is relatively intuitive. Wireless charging, Bluetooth, satellite radio, and a WiFi hotspot are also standard. Apple CarPlay is standard too, but in a curious move, BMW requires a yearly subscription to access it after the first 12 months of ownership.
While we really, really, don't like how BMW has put a paywall on Apple CarPlay, the infotainment system is all-around better than the one in the Lexus, so it gets the win here.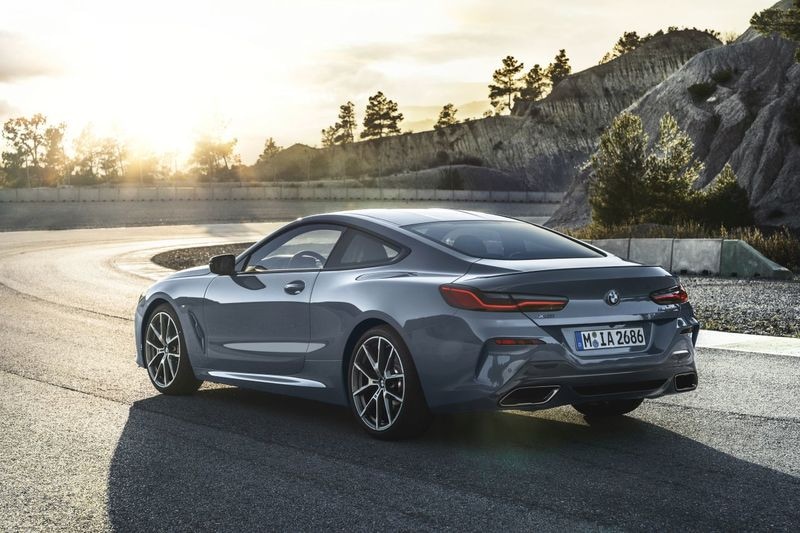 Lexus LC 500 vs. 2019 BMW M850i: Safety
From a safety standpoint, neither the Lexus or BMW have been tested by the National Highway Traffic Safety Administration or Insurance Institute for Highway Safety. But at this elevated price point, that's not unusual.
The Lexus comes standard with high-tech features like forward collision warning, automatic emergency braking, pedestrian detection, lane departure warning, lane keep assist, and adaptive cruise control. Blind spot monitoring and rear cross traffic alert are optional.
So while both these vehicles are great choices from a safety standpoint, we think the BMW's longer list of standard safety features wins here.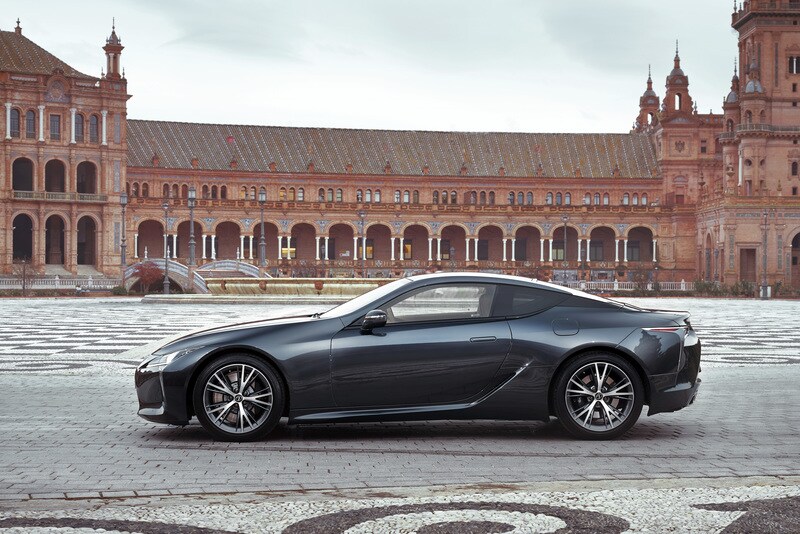 Lexus LC 500 vs. 2019 BMW M850i: Price
Now, it's time to talk price. The V8 version Lexus LC 500 starts at $92,300, while hybrid models command $96,300.
For the hardtop BMW M850i, prices start at $111,900, with the convertible coming in at $121,400.
So from a cost standpoint, we think the Lexus comes out on top.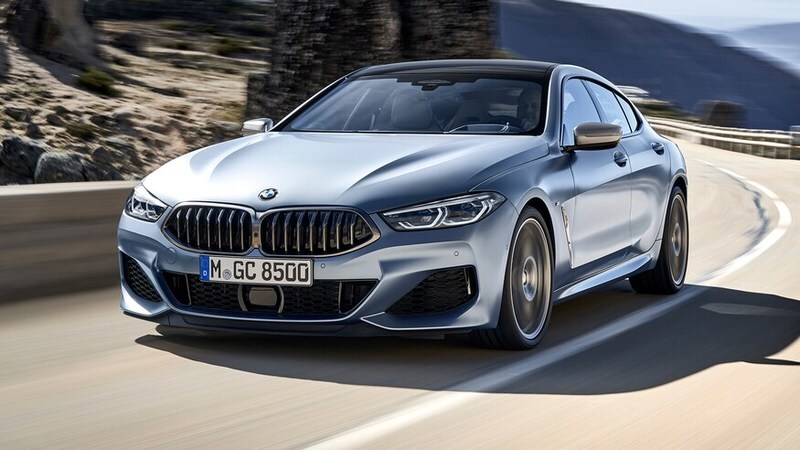 Lexus LC 500 vs. 2019 BMW M850i: Overall
Overall, this is a very tough choice — but while it's pricier, and doesn't have the visual flare of the Lexus, we think the BMW's more powerful engine, better infotainment system, and longer list of standard safety features make it the winner.
*Based on 2019 EPA mileage ratings. Your mileage will vary depending on specific vehicle trim, how you drive and maintain your vehicle, driving conditions, and other factors.
** MSRP excludes tax, license, registration, destination charge and options. Dealer prices may vary.