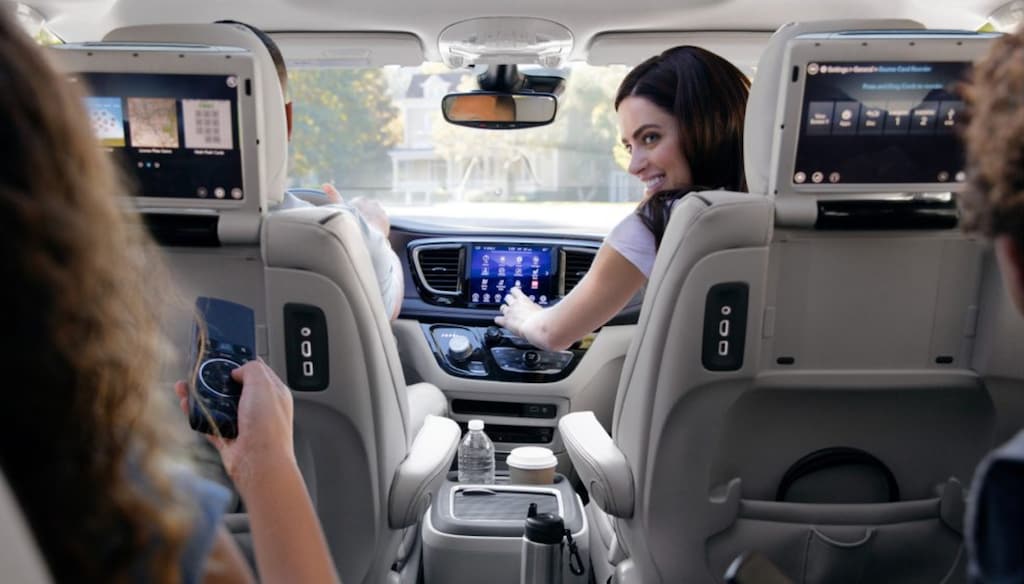 Keeping the kids occupied during long road trips is the biggest challenge for any parents these days. While owning a large crossover, large sedan, or minivan makes the overall travel easier for the whole family, rear-seat entertainment systems take peace and comfort to a whole new level.With that in mind, the editorial team of AutoNation Drive decided to sit down and take a look at some of the best rear entertainment systems that are currently offered on 2017 model year vehicles. Let's take a look.
2017 Toyota Sienna
: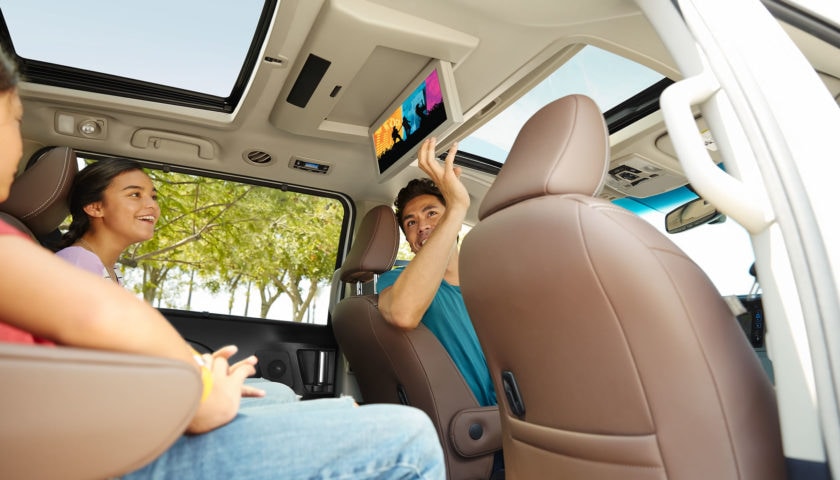 The 2017 Toyota Sienna, aka the Swagger Wagon, is one of the most popular family vehicles on the market. The extremely comfortable and capable minivan offers an optional dual-view Blu-ray entertainment system that features a 16.4-inch display, RCA connectivity, a remote, two wireless headphones, and two 120V AC power outlets. The large screen is capable of displaying one wide-angle picture or two small pictures from two different sources.
2017 Chevrolet Tahoe
: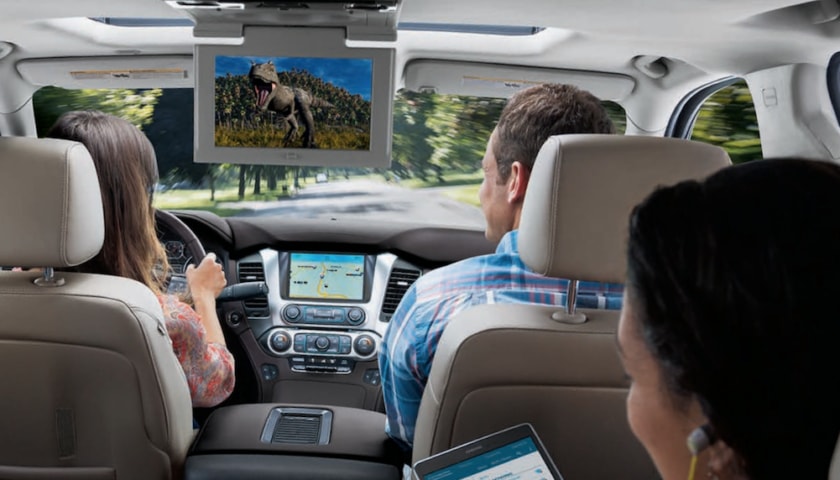 The 2017 Chevrolet Tahoe is another great large family vehicle. The large seven-passenger SUV offers a very nice rear entertainment system consisting of a large 9-inch LCD display, dual play CD/DVD player, a remote control, two USB ports, four wireless headphones, and much more.
2017 Lexus RX
: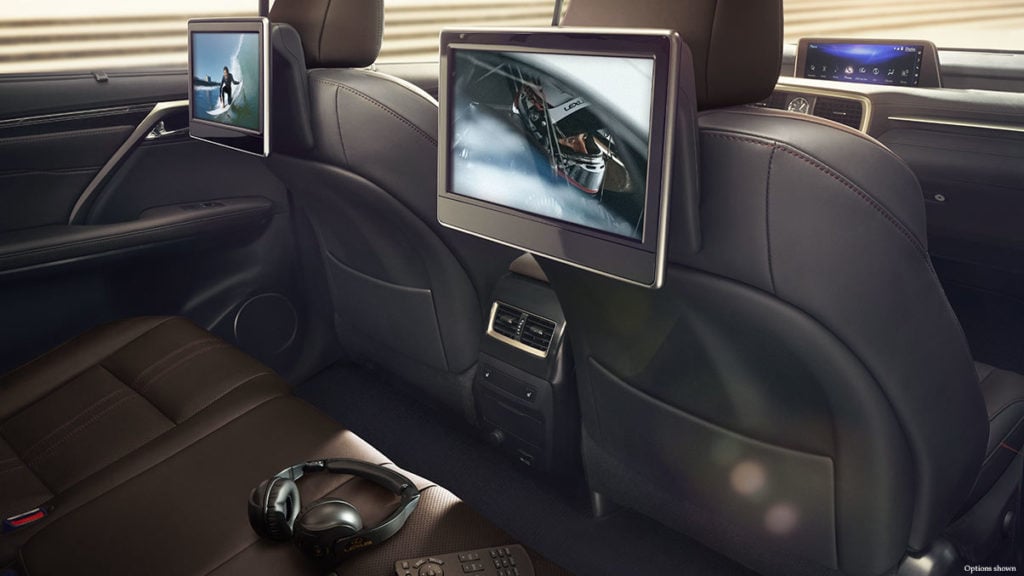 The 2017 Lexus RX continues its legacy as a perfect luxury crossover for families. The model comes with rear entertainment package which includes dual LCD screens behind the front headrests. It also includes a DVD player, the ability to hook-up a video game system via HDMI ports, two wireless headphones, and an AC adapter outlet.
2017 Honda Pilot
: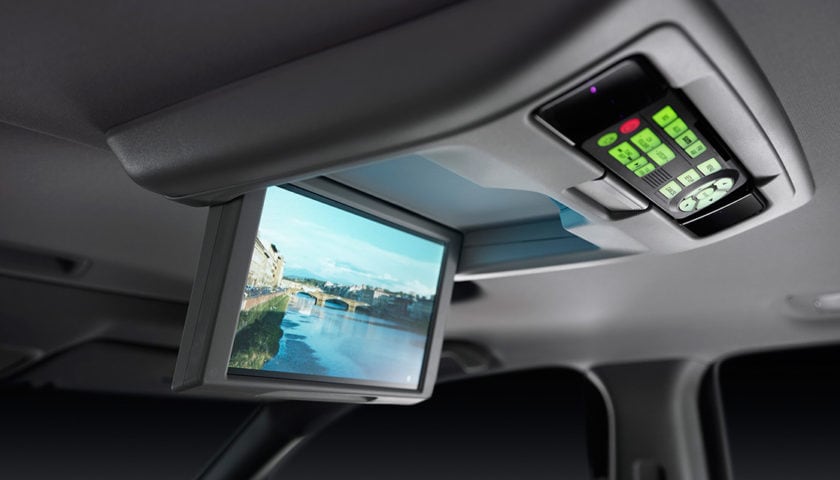 The 2017 Honda Pilot is one of the most popular family crossovers. The 2017 model year offers an optional rear entertainment system that consists of a 9-inch Rear Entertainment System featuring DVD and Blu?ray Disc capability.
2017 Toyota Highlander
: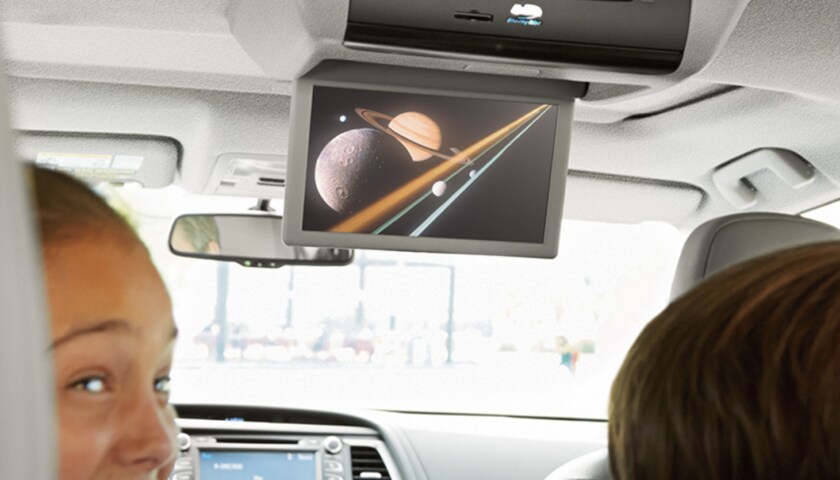 By now you're probably wondering that to enjoy a rear entertainment system, you have to opt for a large crossover/SUV or a minivan - well, you don't. The 2017 Toyota Highlander offers an outstanding rear entertainment package that consists of a 9-inch display, Blu-ray disc, a remote, two wireless headsets, and RCA jacks.
2017 Honda Odyssey
: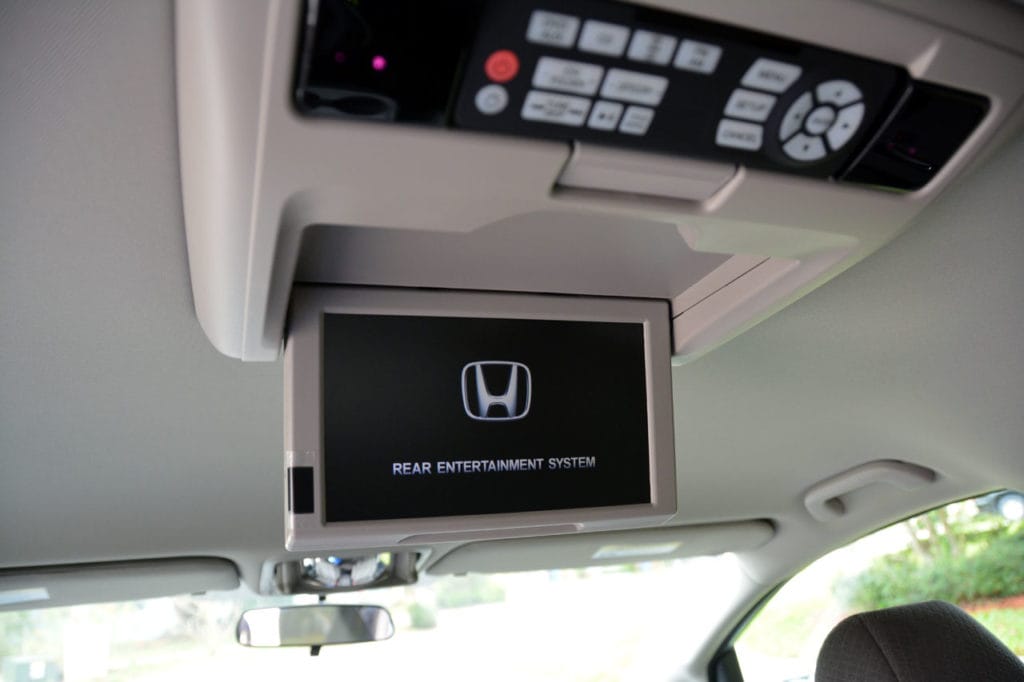 Like the Toyota Sienna minivan, the Honda Odyssey is one of the top-selling minivans on the market. The Honda Odyssey Touring Elite comes with a very capable rear entertainment system that consists of a 16.2-inch screen, with DVD and video game console capability. It also comes with a remote and two wireless headphones.
2017 Chrysler Pacifica
: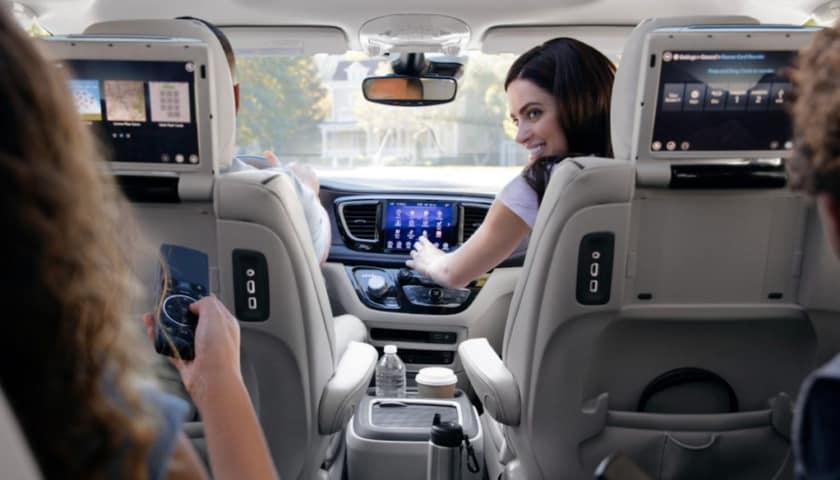 The 2017 Chrysler Pacifica is the latest minivan to take on the segment with full force. Offering some very interesting options and technologies, the 2017 Chrysler Pacifica is available with an optional Uconnect Theater System that comes with a Blu-ray player, two 10-inch touchscreen displays with built-in games and apps and dual HDMI inputs. It's basically the most advanced rear entertainment system offered on any minivan today.
To see any one of these best rear entertainment systems of 2017 at work, visit your local
AutoNation dealership
today.