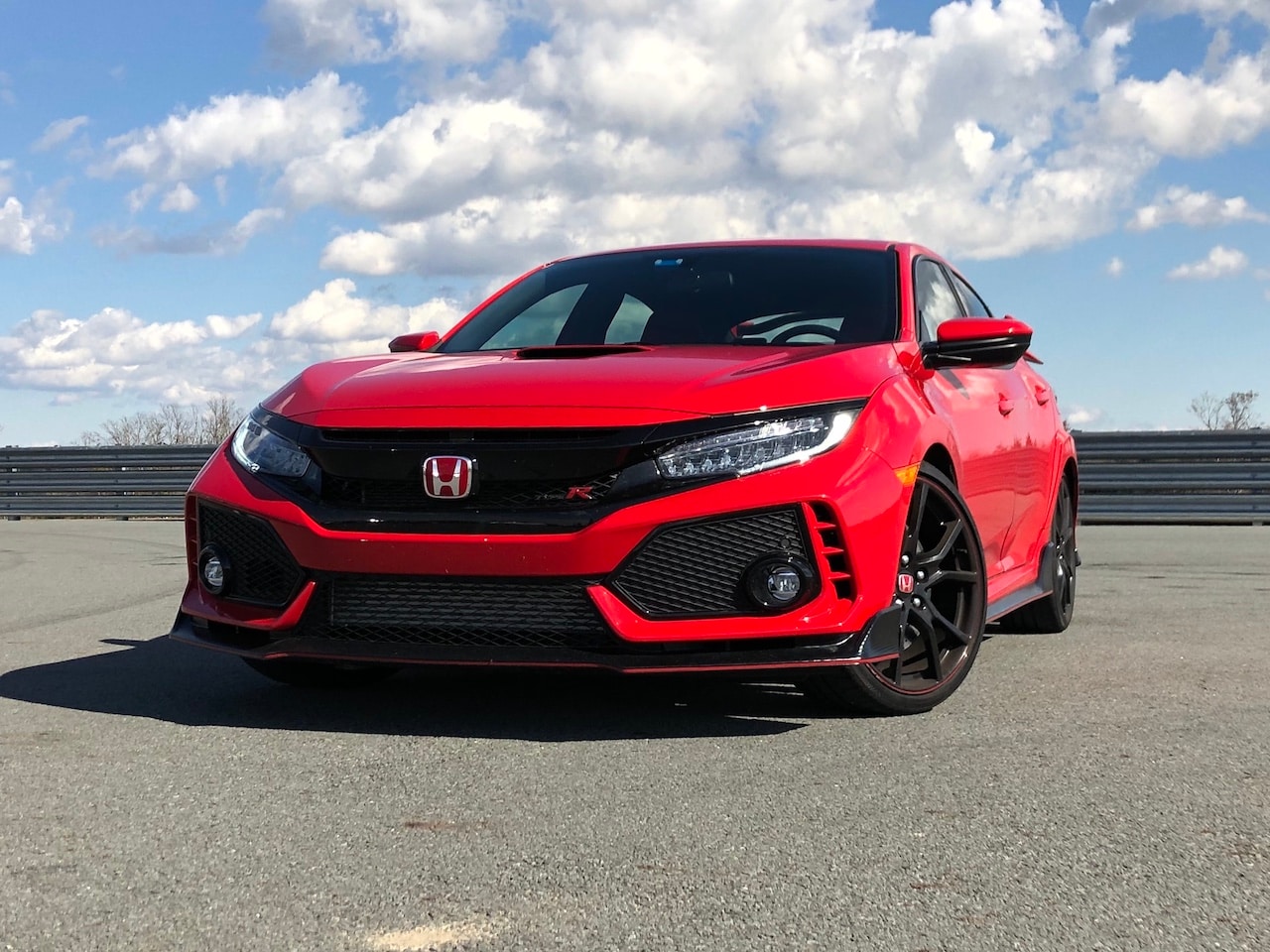 For as long as we can remember, we've always hoped that the Honda Civic Type R would come to the United States. Well, it's finally here and we decided to give one a test drive to see what all the hype is really about.Just by the look of this thing - you know you're dealing with something extremely special. The best part is, the Honda Civic Type R comes to the United States as the pocket rocket segment heats up with cars like the Ford Focus RS, Hyundai Veloster N, and the VW Golf R.Let's take a look at all the interesting facts and details about the new Honda Civic Type R and take a closer look at how it stacks up against its rivals.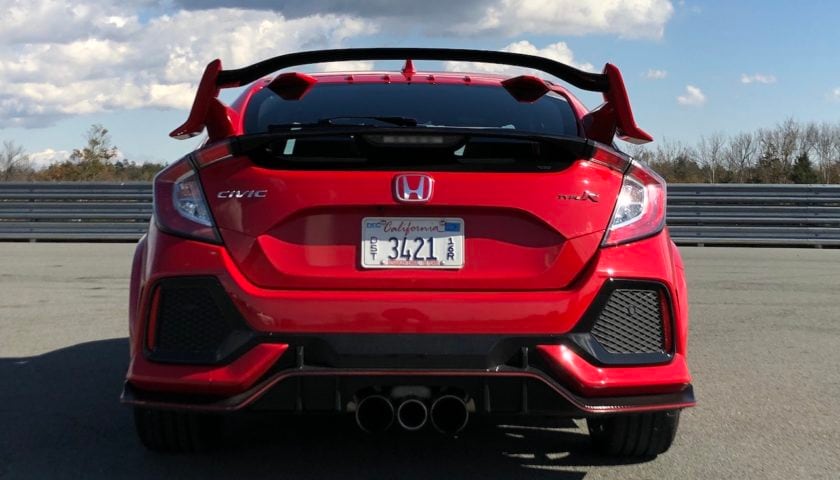 2019 Honda Civic Type R Exterior
The looks of the new Honda Civic Type R are very controversial and that's totally understandable. This is unmistakably one of the most overly designed vehicles on the market. Based on the Honda Civic Hatchback, which we think looks great, the Type R takes things completely over the top. Starting from the back, which is where the Honda Civic Type R looks absolutely insane, the first thing you'll notice is a giant rear wing (Honda really calls it a "wing" since the Type R already has a spoiler). Next, you'll notice what Honda calls "roofline vortex generators" - which are basically fins on the roof that are somehow functional. Move to the bottom of the rear of the Honda Civic Type R and you'll see a center-mounted 3-outlet exhaust which might make you think that this thing sounds like a beast - but really it's just enough to get you a little fired up.Up front is a black grille with a red Honda emblem and Type R badges. You'll also see giant air inlets and a splitter with red trim. Honestly, the only functional elements I could point out are side vents to help cool the brakes and an air scoop to help cool the engine. Other notable features are the 20-inch black wheels and red Brembo brakes. Surprisingly, if the Honda Civic Type R isn't stylish enough for you, Honda offers exterior add-ons like body side moldings for $217, carbon fiber side mirror covers for $520, chrome door trim for $275, and door visors for $215.While many are blown away by the looks of the new Honda Civic Type R, it should really come as no surprise since the 4th-gen FK2 Type R was also a bit excessive when it came to styling.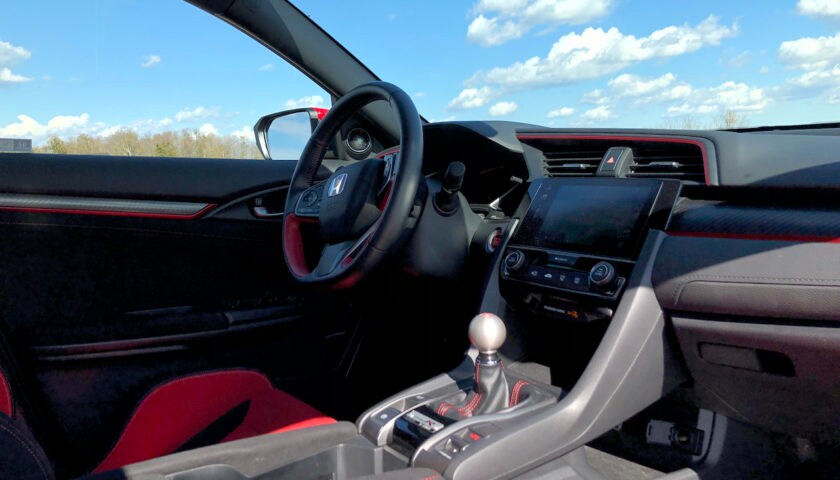 2019 Honda Civic Type R Interior
If you're not a fan of the exterior of the Honda Civic Type R, you're not going to be crazy about the interior either since the vibrant bright red color will leave feeling a little infuriated. In our opinion, this interior is spectacular. Once you get past the beefy high-bolstered racing seats - which are actually insanely comfortable - you'll appreciate the interior that we've come to love on the new Civic. On the Honda Civic Type R, you'll see a bunch of 'Type R' logos, red stitching, red trim on the steering, a special serial number plate, and an awesome speedometer and tachometer that features an awesome redline shift meter when you're in +R mode.Standard tech features include 7-inch touchscreen display, navigation, HD digital traffic, Apple CarPlay/Android Auto connectivity, a 12-speaker 540-watt sound system, dual-zone automatic climate control, Bluetooth and more. For $35,700 (or much more) you won't be getting other convenience features like heated/cooled seats or heated steering. A wireless phone charger will cost you $305. Just want to point out that the Ford Focus RS and VW Golf R both come standard with heated seats and the Focus RS also comes standard with a heated steering.Cabin space in the Honda Civic Type R features 42.3-inches of front legroom and 35.9-inches of rear legroom. Cargo capacity comes in at 25.7 ft³ with the rear seats up and 46.2 ft³ with the rear seats folded.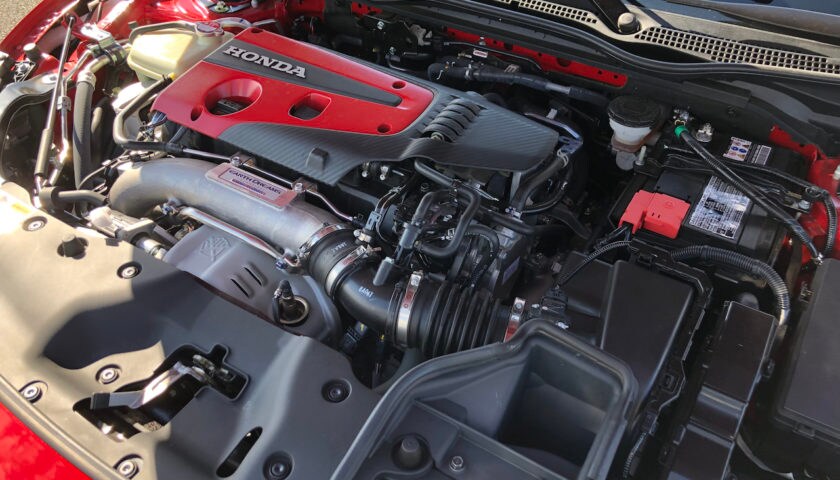 2019 Honda Civic Type R Performance
Power comes from a 2.0-liter four-cylinder turbo engine making 306 horsepower with a maximum torque of 295 lb-ft. Mated to a six-six-speed manual transmission, 0 to 60 mph comes in just 5 seconds flat with a top speed of 170 mph.The first question everyone asks is if there is any torque steer. That's a proper question since you have 306-hp going to the front. Well, the answer is simply 'NO'. Torque steer on the new Honda Civic Type R is nonexistent thanks to Honda's dual-axis front suspension. The rear suspension is also now fully independent. This thing is brilliant to drive and is the perfect balance of sophistication and sportiness.There are 3 different drive modes including Comfort, Sport, and +R. The +R mode is the toughest and is mainly for the track. Comfort and Sport are perfect for your daily commutes. Now, there is no 'Individual' setting on the Honda Civic Type R so you can't customize it the way you wish.When it comes to fuel economy, the Honda Civic Type R averages an EPA-rated 22/28 mpg* (city/highway)Overall, the engine response is great, steering is precise, and shifting through gears is very fluid.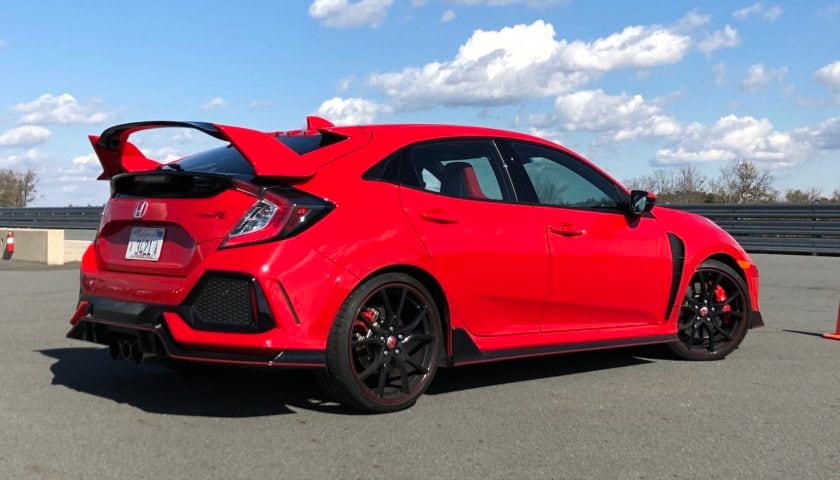 2019 Honda Civic Type R Safety
There aren't any extreme bells and whistles when it comes to driver assist technologies. While you don't have adaptive cruise control or semi-autonomous driving, you do have blind spot monitoring, a rearview camera, lane departure warning, and more.
2019 Honda Civic Type R Overall
Overall, we think the new Honda Civic Type R is spectacular. Prices start at $35,700** before you add on any options, and that's not bad for a sports car in this segment. With that being said, the Honda Civic Type R is definitely one of the best hot hatches on the market. Visit your local
AutoNation Honda dealer
for a test drive today.
*Based on EPA mileage ratings. Your mileage will vary depending specific vehicle trim, how you drive and maintain your vehicle, driving conditions, and other factors.
**MSRP excluding tax, license, registration, destination charge and options. Dealer prices may vary.