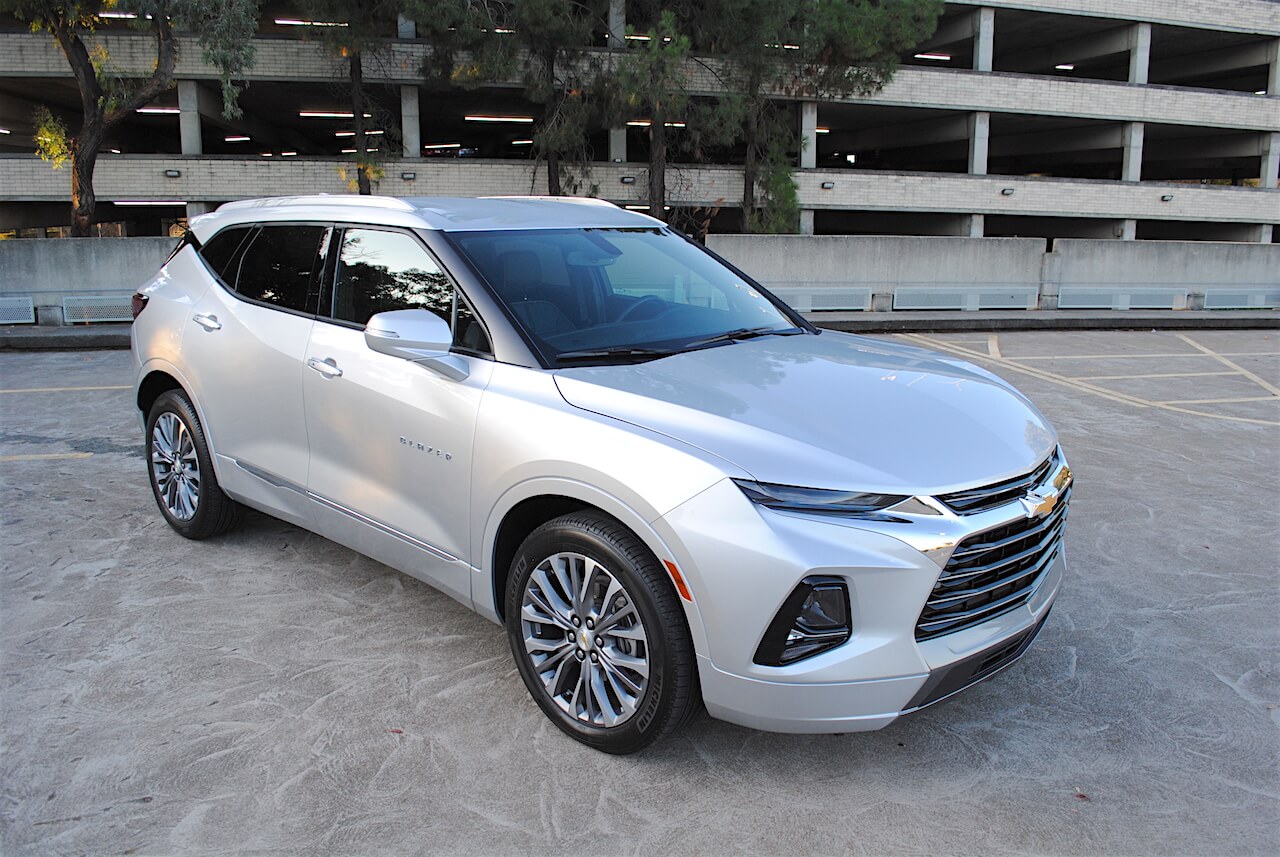 The Redesigned Blazer is a Great Balance of Value, Performance, and Usability
— by
Mike Musto
Back after a 14-year hiatus, the 2019 Chevrolet Blazer comes to us not as a full-size or off-road inspired SUV, but a mid-size crossover designed for the modern world. Available in front- or all-wheel-drive, and with either a fuel-efficient 2.5-liter four-cylinder or a burly 3.6-liter V6, the new Blazer can be outfitted to meet the majority of your family needs.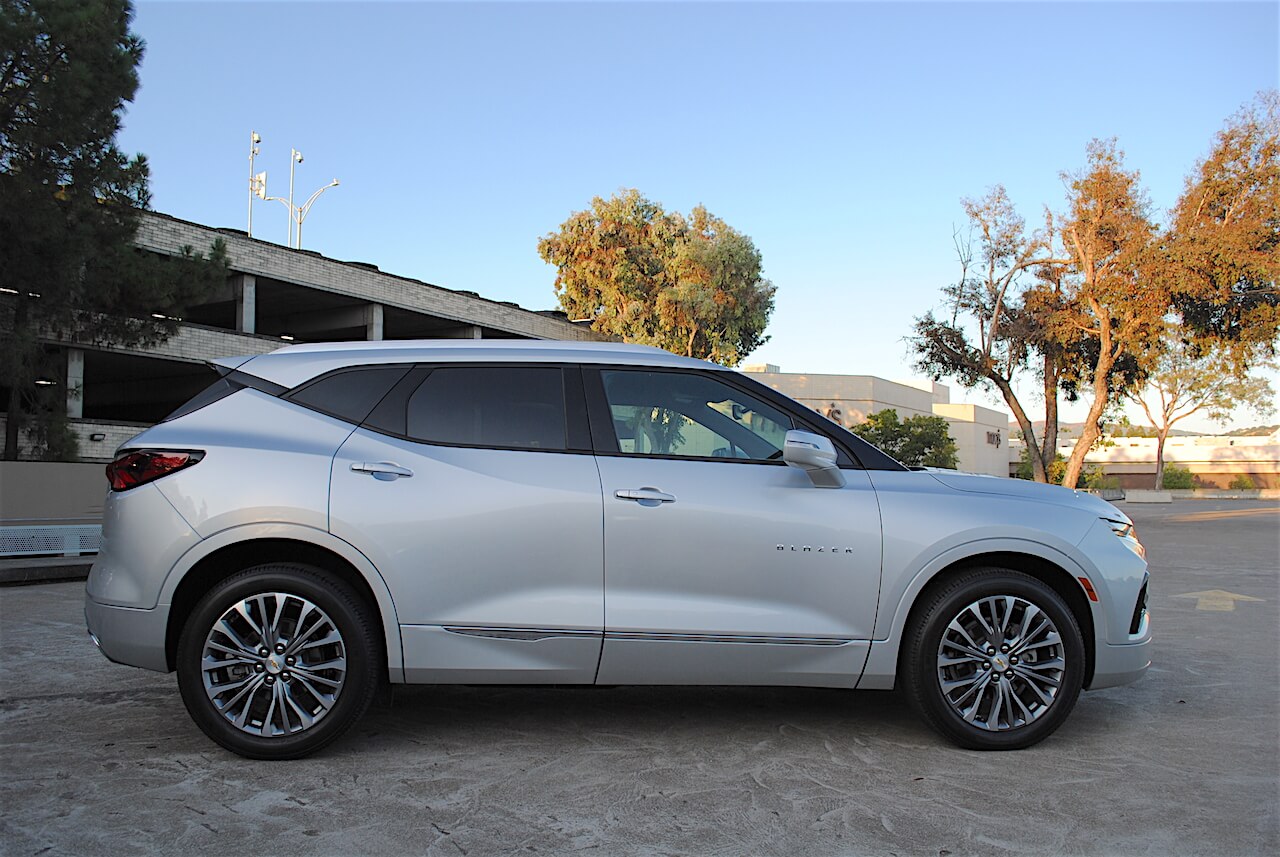 2019 Chevrolet Blazer Premier AWD Exterior
Look closely, and you'll see a lot of Camaro in the new 2019 Chevrolet Blazer. From the raked LED headlamps to the lower callouts in the front fascia, to the massive wide-mouth grille, Chevrolet has gone to great lengths to give the Blazer familiar styling queues that buyers will lock onto.
Outfitted with the range-topping Premier Package, our Silver Ice Metallic tester was quite attractive. Sitting on a 112.70-inch wheelbase and wearing large 20-inch alloys with 235/55-series all-season tires, we felt the Blazer would look more at home parked in front of your favorite dining establishment, than trying to claw its way off-road. But that's OK, as Chevrolet understands that those looking at the Blazer are more enticed by upscale comfort and usable technology, than off-road chops.
The quality of the paint showed brilliantly, and by combining touches of black and brushed accents throughout the body, the designers have crafted an elegant crossover. More Camaro queues can be seen in the rear LED taillights, and when combined with the rear-mounted hatch spoiler and polished exhaust tips, they actually work well. Our all-wheel-drive Premier Package test unit came to us with a base price of $43,895.00, and an "as tested" price of $46,795.00, but that's fully loaded.
The good news for folks not wanting to spend a lot is that a base front-wheel-drive L Model starts at just $29,995.00, and comes packed with some great standard features that many will enjoy.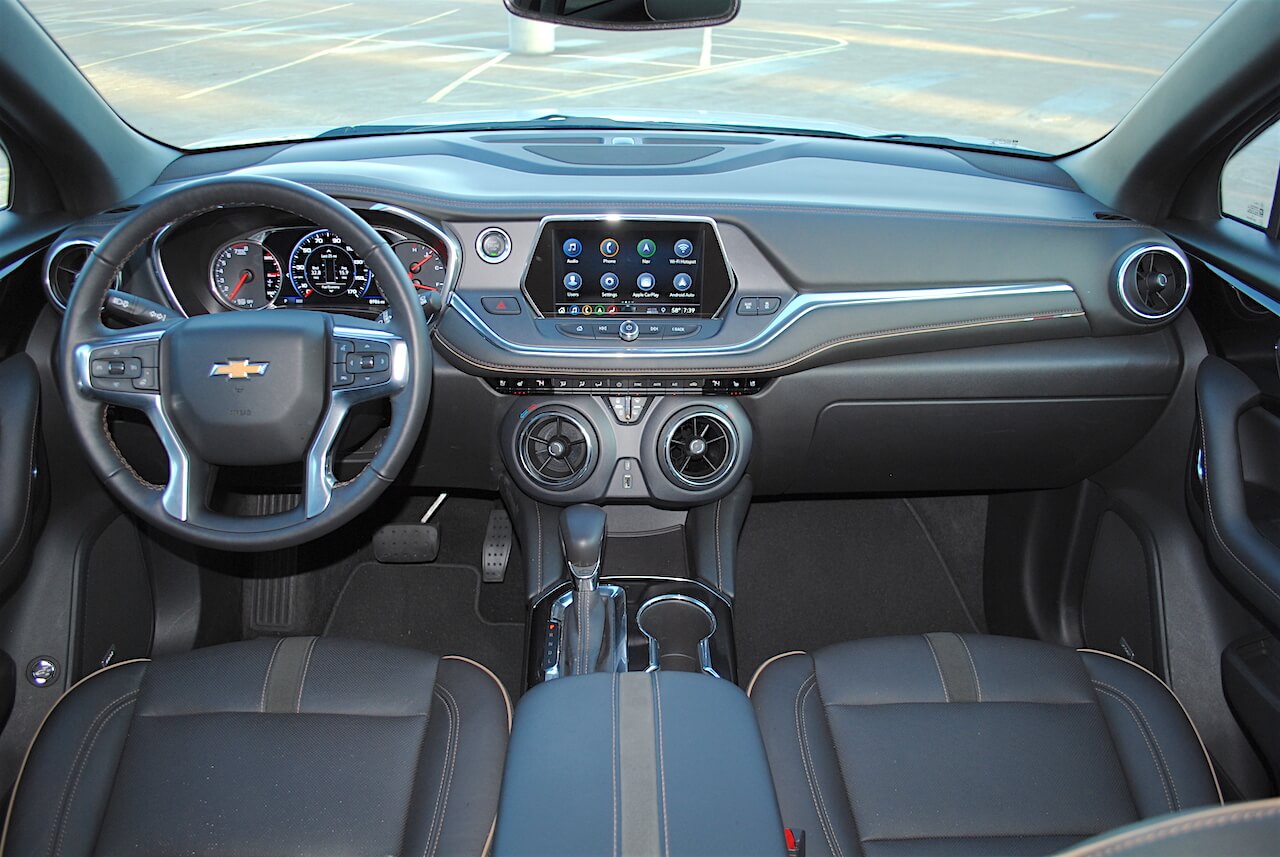 2019 Chevrolet Blazer Premier AWD Interior
Honestly, I wasn't thrilled when I first set eyes upon the cabin of the new Blazer. Here was an interior with two oversized vents that sat too low, with HVAC controls that were out of place, and a gauge cluster that seemed exceedingly busy.
Yet the more time I spent driving around, the more I realized that those big vents were actually positioned beautifully, the gauge cluster wasn't in fact, overbearing, and those HVAC controls were much more intuitive than I originally thought. So my initial reaction was wrong. Compared to other CUVs in the $40k range, the 2019 Blazer Premier comes very well equipped. The heated and ventilated leather-covered power seats are comfortable, the heated steering wheel is a treat, and Chevrolet's Infotainment 3 System with its eight-inch touchscreen is a cinch to use.
More importantly, we're looking at high-quality materials throughout the cabin, and a cargo area that houses up to 30.5 cubic-feet with the rear seats up, and 64.2 cubic-feet with the seats folded flat. There are also ample amounts of charge ports throughout (both front and rear), a usable spare tire that's hidden under the cargo bed (a rarity), and a nifty cargo management system that keeps items in the rear compartment from moving around. In short, Chevrolet did a nice job of putting this thing together. Outward visibility gets high marks as well, along with overall comfort, and I applaud Chevy for not trying to cram a third-row seat into this thing.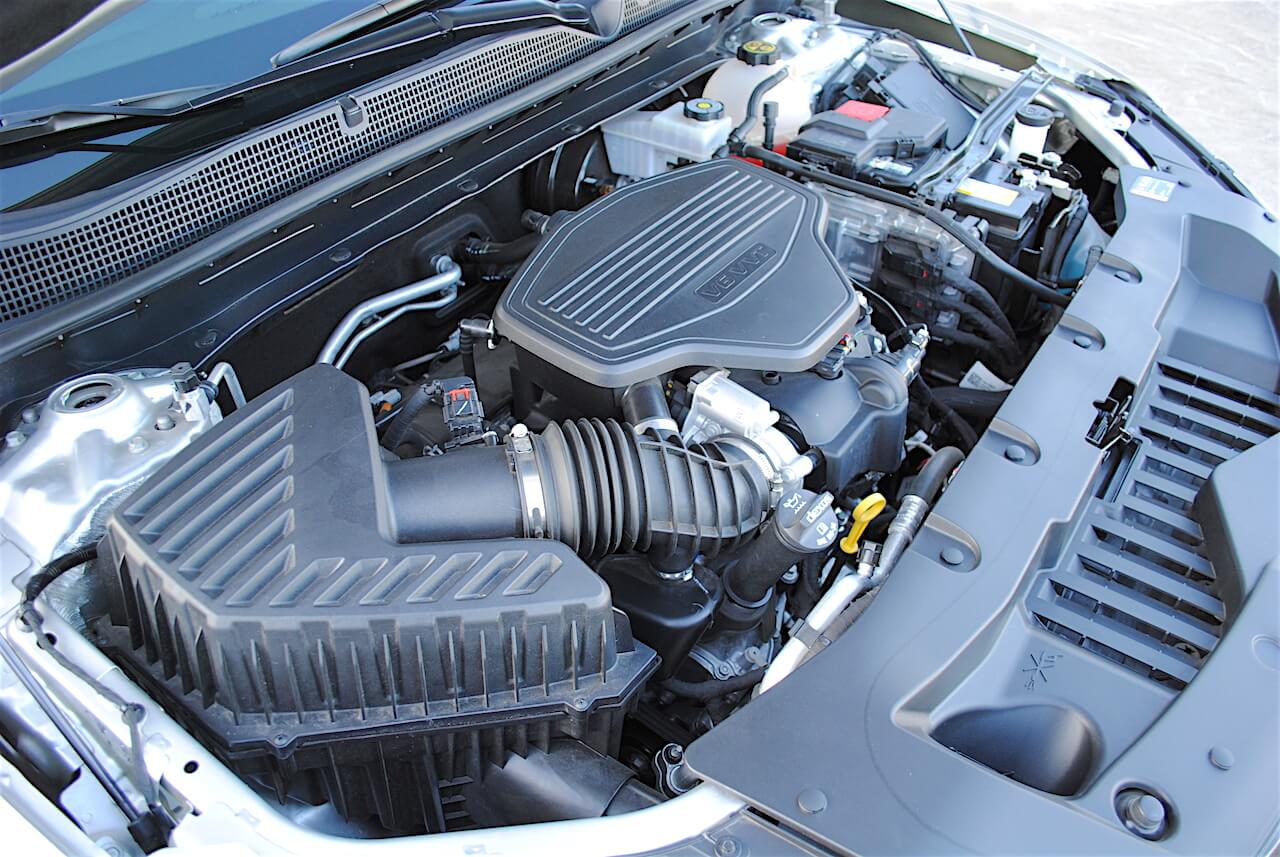 2019 Chevrolet Blazer Premier AWD Performance
With 308 horsepower and 270 lb-ft of torque coming from a naturally aspirated 3.6L V6 with direct injection, the Blazer provides drivers with a great balance of power and performance. Put your foot in it, and 60 mph will arrive in an impressive 6.3-seconds, with power being transferred to the front wheels by a nine-speed automatic transmission.
What's really cool is how the Blazer Premier allows drivers to toggle between front-wheel and all-wheel drive with the rotation of a console-mounted knob, thus helping drivers to maximize its EPA-rated fuel economy numbers of 25 mpg* highway, 18 mpg* in the city and 21 mpg* during combined driving. There are also five different drive modes (Tour, All-Wheel Drive, Sport, Off-Road, Tow/Haul) that let the driver adjust the Blazer's performance based on what their needs are.
At just under 4,300-pounds the Blazer isn't what you'd call a lightweight. But we were never wanting for power thanks to the big V6 that lived under the hood. Once underway, drivers will notice that the transmission is one of the smoothest on the market, with shifts that go almost unnoticeable even when driving aggressively. The Blazer was also fun to drive spiritedly, thanks to our testers Sport Suspension Mode, curves and exuberant freeway driving were met with zero in the way of drama.
In front-drive mode we did experience a bit of push when tackling tight corners, however, under normal driving conditions, it was a joy to pilot. Lastly, for those who plan on hauling weekend toys, the Blazer (when properly equipped) can tow up to 4,500 pounds.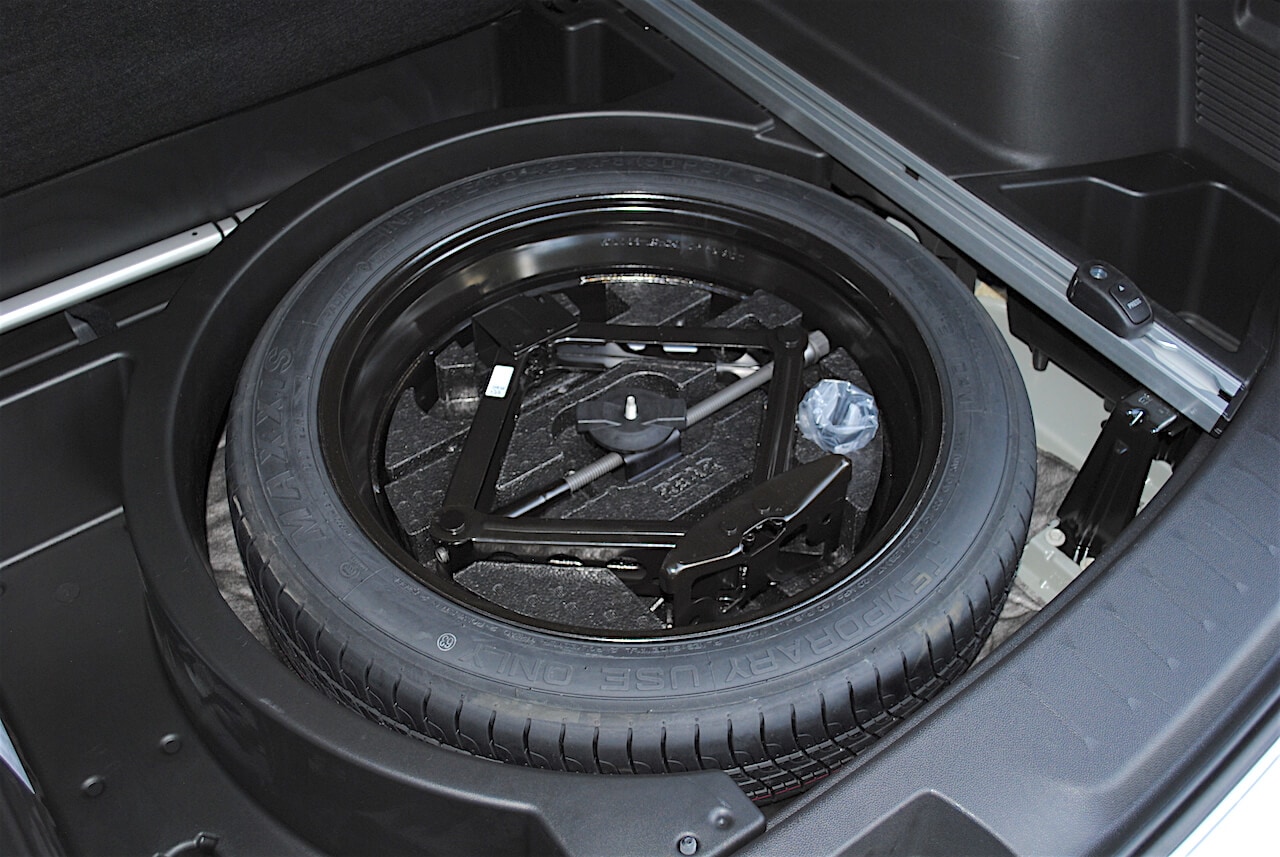 2019 Chevrolet Blazer Premier AWD Safety
Chevrolet understands that safety is paramount, and so it has equipped the 2019 Blazer Premier with the latest safety features. With standard airbags, a rear-vision camera, and anti-lock brakes, along with available options like forward collision alert, forward automatic braking, lane keep assist with lane departure warning, rear cross traffic alert, and many others.
To find out more about the safety features on the 2019 Blazer Premier AWD head on over to Chevrolet.com.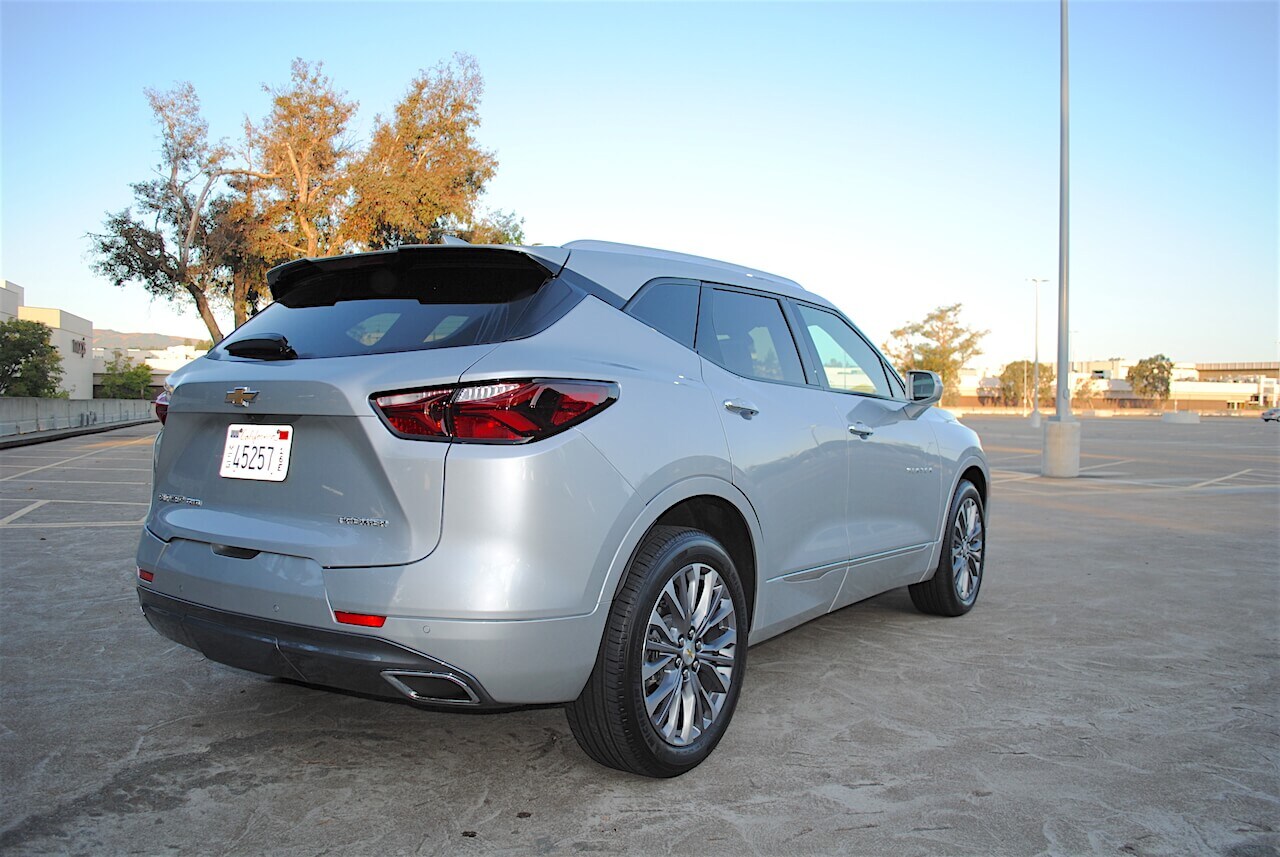 2019 Chevrolet Blazer Premier AWD Overall
As someone who grew up driving the full-size, two-door Blazers of the '80s and '90s, I'm thrilled to report I was never left wanting for more. I never once felt the 2019 Blazer needed more power or interior room, and in fact, found it was the perfect size for most situations and trips. The 2019 Blazer offers a great balance of value, performance, and usability, in a well-built package that impressed me far more than I thought it would.
Drop by your local AutoNation Chevrolet dealer today to check one out!
*Fuel economy values (mpg) are EPA estimates. Actual mileage will vary and depends on several factors including driving habits and vehicle condition.
**Vehicle MSRP of $46,795.00 excludes taxes, title, transportation, options, and dealer fees.