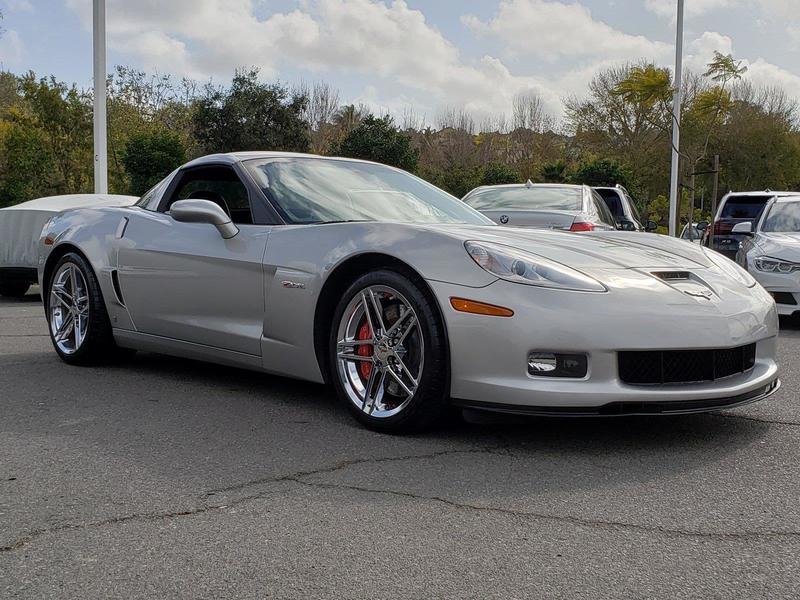 The Track-Ready C6 Corvette Z06 is an Outstanding Performance Bargain
-- by Mike Musto
Welcome to Musto's Must Owns, a new AutoDrive feature where I highlight some of my favorite used vehicles in AutoNation's inventory. Each vehicle showcased will be a model that I've had personal experience with, above and beyond that of which you'd find in a standard car review. That's the reason I wanted to do this.
My first pick is the 2006 to 2013 Chevrolet Corvette C6 Z06. I tracked one regularly in 2009, road tripped one across the United States in 2010, and since then, have probably logged close to 8,000 miles in C6 Corvettes that weren't even mine. It's one of the perks in the life of an automotive journalist, and one that I sure hope I never have to give up. This generation Z06 was the first Corvette true performance enthusiasts took seriously, and it was the first Corvette to make the likes of Porsche, BMW, Audi, and Ferrari stop and take notice.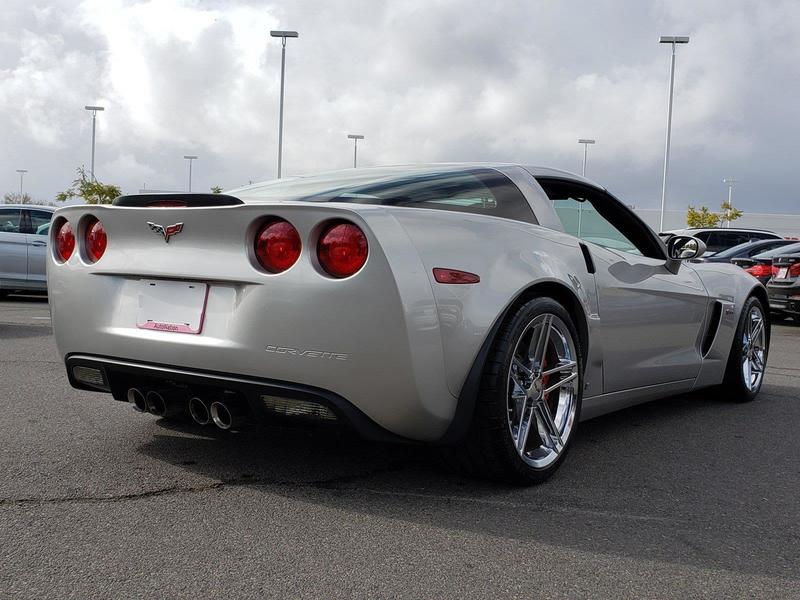 Powered by a naturally aspirated 7.0-liter 427 cubic-inch aluminum small block with a dry-sump oiling system, the C6 Z06 produces 505 horsepower and 470 lb-ft of torque. It will also hit 60 mph in just 3.5 seconds, blitz the quarter mile in 11.5 seconds, and top out at an insane 196 mph. And remember folks, this is from a car that was produced over a decade ago. To handle the power, the Z06 comes shod with massive rubber on staggered wheels. Up front sits a 275/35/18, and out back, a 325/30/19. Those tire sizes help to explain why the Z06 is a total of 3.3 inches wider than a standard C6 coupe. Large six-piston Brembo front calipers on 14-inch rotors help to keep the front end in line under hard braking, while the tail end sees 13.4-rotors and four-piston calipers.
To put those numbers in perspective, the 2007 Corvette Z06, like the one you see here, is faster and more powerful than the new 2020 Toyota Supra, 2019 BMW M4, and the 2020 Porsche 911 Carrera.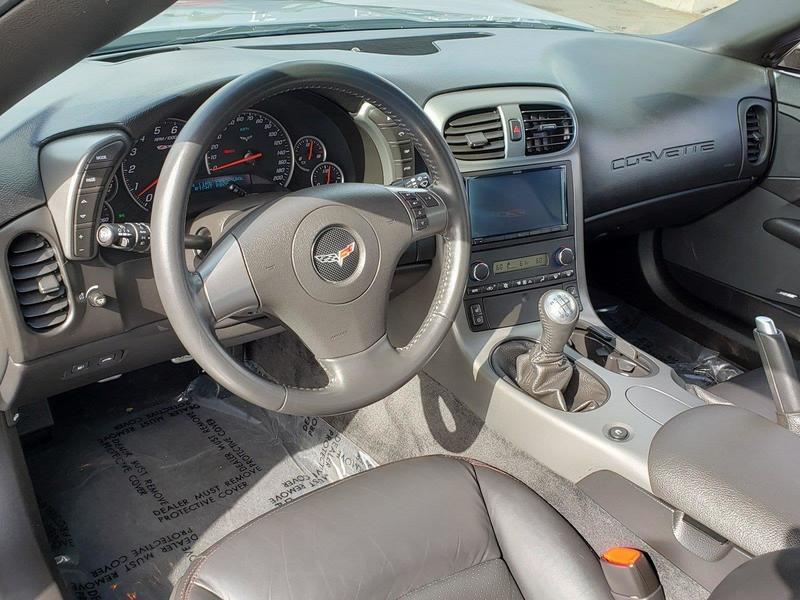 Now, does the C6 Z06 feel as refined and have the same amount of technology and interior quality as newer sports cars? Well no, as it was designed over a decade ago. But that doesn't mean it's not comfortable and usable as a full-time daily driver.
The heated leather covered buckets are great, as is the dual-zone climate control, and outstanding heads-up display. By today's standards, it's still thoroughly modern, sans a few items like an overly complex LCD dash, and the plethora of electronics which I feel plague today's new cars. What the Z06 offers in spades is outstanding performance from a value-for-dollar perspective, bombproof reliability, daily-driver usability (there's 22.4 cubic feet of cargo space), economy (it'll get 26 mpg on the highway), and a fun factor that's almost impossible to beat.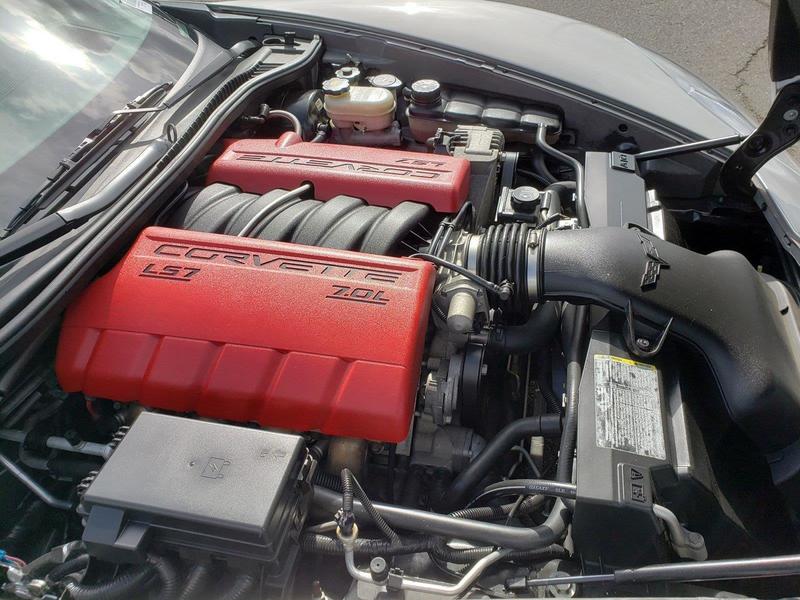 On the road, the C6 Z06 feels old school, which make no mistake, is a good thing. Sure, there are anti-lock brakes, along with traction and stability control. But at its core, the Z06 is a brute of a sports car. The naturally aspirated LS7 is arguably one of the greatest engines that GM has ever produced. This massive mill redlines at 7,000 rpm through an active exhaust, and when you rip through all six of its manually operated gears, the noise it produces is magical.
On the road, the Z06's ride is firm, not but not harsh. It lays flat in the corners when pushed, and you can easily guide the rear end with the throttle. This is not a beginner car, nor one that you should be afraid of. Instead, the C6 Z06 is a pure driver's car which lets enthusiasts enjoy the pleasures of driving without an overabundance of electronic nannies ruining all the fun. These cars are a blast to drive both daily and in anger, and anyone who tells you different has never driven one. Regardless of price, the Corvette Z06 is one of the most visceral sports cars you're ever likely to pilot.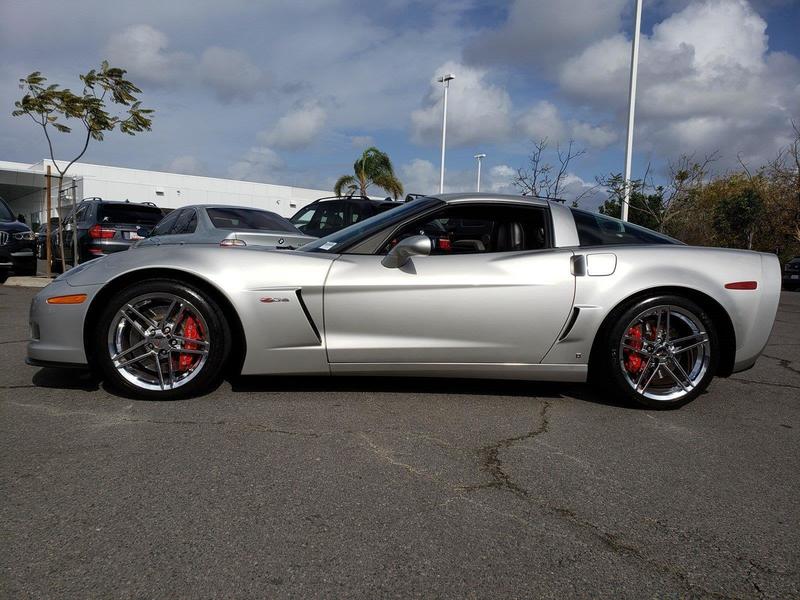 2007 Chevrolet Corvette
Price: $37,500.00
Bodystyle: Coupe
Int. Color: BLACK
Engine: V-8 cyl
Odometer: 15444
Transmission: 6-Speed M/T
Stock #: 75123058
Ext. Color: Silver
Vin: 1G1YY26E875123058
CLICK FOR DETAILS