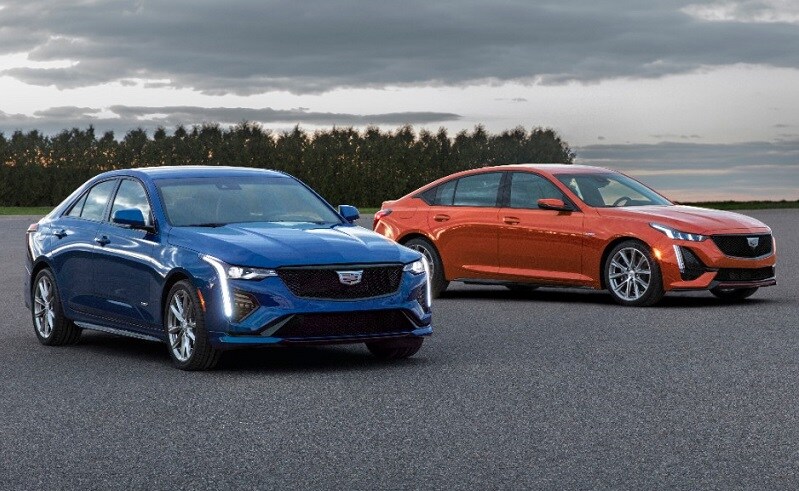 At this point, it doesn't look like the mid-engine Corvette will get a manual transmission. But General Motors President Mark Reuss has made it clear where his company's luxury division stands on the availability of a third pedal. Because at the recent unveiling for the high-performance CT4-V and CT5-V sedans, he told reporters, "Cadillac will make manuals in V-Series."
The news was reported by our friends over at Muscle Cars & Trucks, and is a potent reminder of just how wild the automotive landscape is. Could you imagine telling a random enthusiast a decade ago that in the future, Cadillac would offer sticks, but America's Sports Car wouldn't? We sure can't.
Now, it should be noted that some Cadillac fans weren't thrilled about the specs for the latest V-Series, as they don't really compare to the brutal 640 ponies on tap in the current CTS-V.
That said, neither version of the forthcoming V-Series will be under powered. The CTV-4 will get a 2.7-liter turbo, good for about 320 horsepower, while the CTV-5 will get a 3.0-liter twin turbo V6, which takes things to 355 horsepower. The move toward more terrestrial power levels comes because apparently the brass thought many potential buyers were getting intimidated by the stratosphere numbers the previous generation was putting out. But we think it has more to do with cost and economy, even if we agree that you can't really use more than about 300 horsepower on the street and expect to keep your license.
Regardless, we're sure that both of these new machines will be a hoot to drive — especially if you opt for the stick.
The 2020 Cadillac CT4-V and CT5-V will arrive at your local AutoNation-affiliated Cadillac dealer early next year.