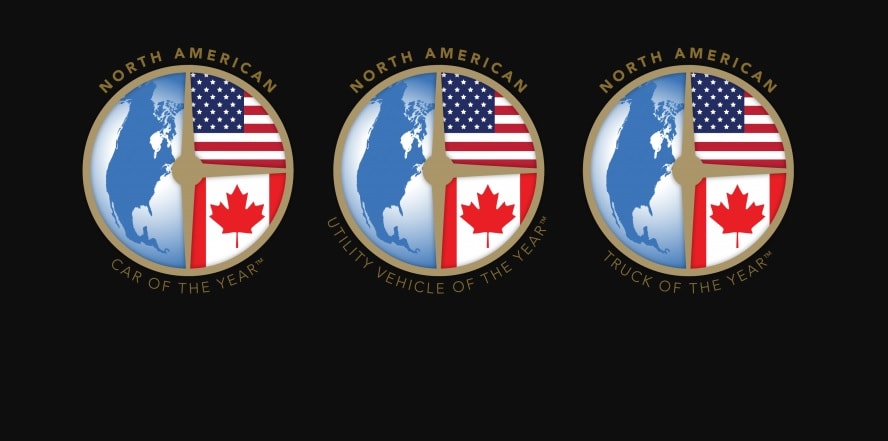 It's August, so right now, we're still enjoying the sunshine and summer cookouts. And while we're still a ways away from all the year end best lists that crop up toward the end of the year, the nominees for the annual North American Car of the Year award have been announced.
Of course, given the variety of vehicles on sale today, there are more categories than simply "car." Along with car, members of the press will vote on which truck and which utility vehicle deserves the award. Here's the scoop, straight from the official website:
This year's eligibility list includes 19 cars, 22 utilities and five trucks that are being brought to market by 23 different automotive brands. The models up for consideration range from cars with mass market appeal to luxury vehicles and all-new pickup nameplates.
'The competition is wide open across all three categories this year, with both premium and mainstream brands duking it out in the car and utility classes and an unusually high number of trucks,' said NACTOY Secretary/Treasurer Kirk Bell.
To be eligible, vehicles must be all-new or substantially new and must be available at dealerships before the end of the year.
As you'd imagine, it's a big list. If we had to bet, we think the Corvette Stingray is a lock to win Car of the Year, given the rapturous reception it's received in the press, and the general excitement around the model.
We'll be running spotlights on some of the competitors over the next month, so you'll be fully informed regardless of which local AutoNation dealer you decide to visit.
Check out the full list below!
2020 North American Car of the Year Nominees
| | | | | |
| --- | --- | --- | --- | --- |
| BMW 8 Series | Hyundai Sonata | Mercedes-Benz A-Class | Porsche 911 | |
| Cadillac CT5 | Kia Soul | Mercedes-Benz CLA-Class | Subaru Legacy | |
| Chevrolet Corvette Stingray | Mazda3 | Nissan Versa | Toyota Supra | |
| Ford Mustang Shelby GT500 | Mercedes-AMG GT 4-Door Coupe | Polestar 1 | Volkswagen Arteon | |
2020 North American Utility of the Year Nominees
| | | | | |
| --- | --- | --- | --- | --- |
| Audi E-Tron | Chevrolet Blazer | Hyundai Palisade | Mercedes GLE-Class | Subaru Outback |
| Audi Q3 | Ford Explorer | Lexus UX | Mercedes GLS-Class | Volvo V60 Cross Country |
| BMW X6 | Ford Escape | Lincoln Aviator | Mercedes GLB-Class | |
| BMW X7 | Honda Passport | Lincoln Corsair | Mercedes EQC-Class | |
| Cadillac XT6 | Kia Telluride | Mercedes-AMG GLC-Class | Range Rover Evoque | |
2020 North American Truck of the Year Nominees
| | | |
| --- | --- | --- |
| Chevrolet Silverado Heavy Duty | GMC Sierra Heavy Duty | Ram Heavy Duty |
| Ford Ranger | Jeep Gladiator | |