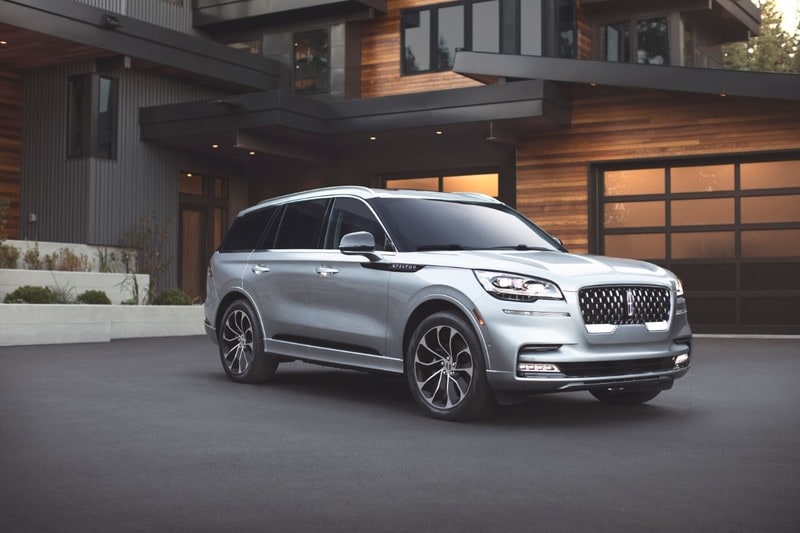 Looking for a stylish, three-row SUV that also happens to have a ton of twist on tap? Then the Lincoln Aviator Grand Touring should be on your list. Because Ford's luxury division just released the official numbers, and they're pretty impressive.
In Grand Touring spec, the combination of its 3.0-liter twin-turbocharged V6 and plug-in electric motor will be good for a whopping 494 horsepower and 630 lb-feet of torque. At this point, we're not sure how that translates to zero-to-60 time or fuel economy, but it's sure to deliver when you bury your foot in the carpet — and make for a strong selling point in the ever-growing luxurious people mover segment.
Even the standard version is pretty potent, and comes packing 400 horsepower and 415 lb-ft of torque.
Of course, there's more to the Aviator than the powertrain. We love the aircraft-inspired engine turn appliqués on the center console, and available options like 30-way adjustable seats, a 28-speaker stereo system, along with standard features like a WiFi hot spot, ensure every occupant will feel coddled in luxury.
We're been very impressed with all the Lincoln products we've driven over the past few years, from the flagship Navigator, to the Continental, to the MKZ, and we can't wait to get our hands on the 2020 Aviator. If it drives as good as it looks, we can't see how it won't be extremely competitive in the segment.
According to Lincoln, the new Aviator will be at your local AutoNation dealer in the next few weeks. So if you're looking to experience the luxury and power of the company's mid-size SUV, head over and see them soon!