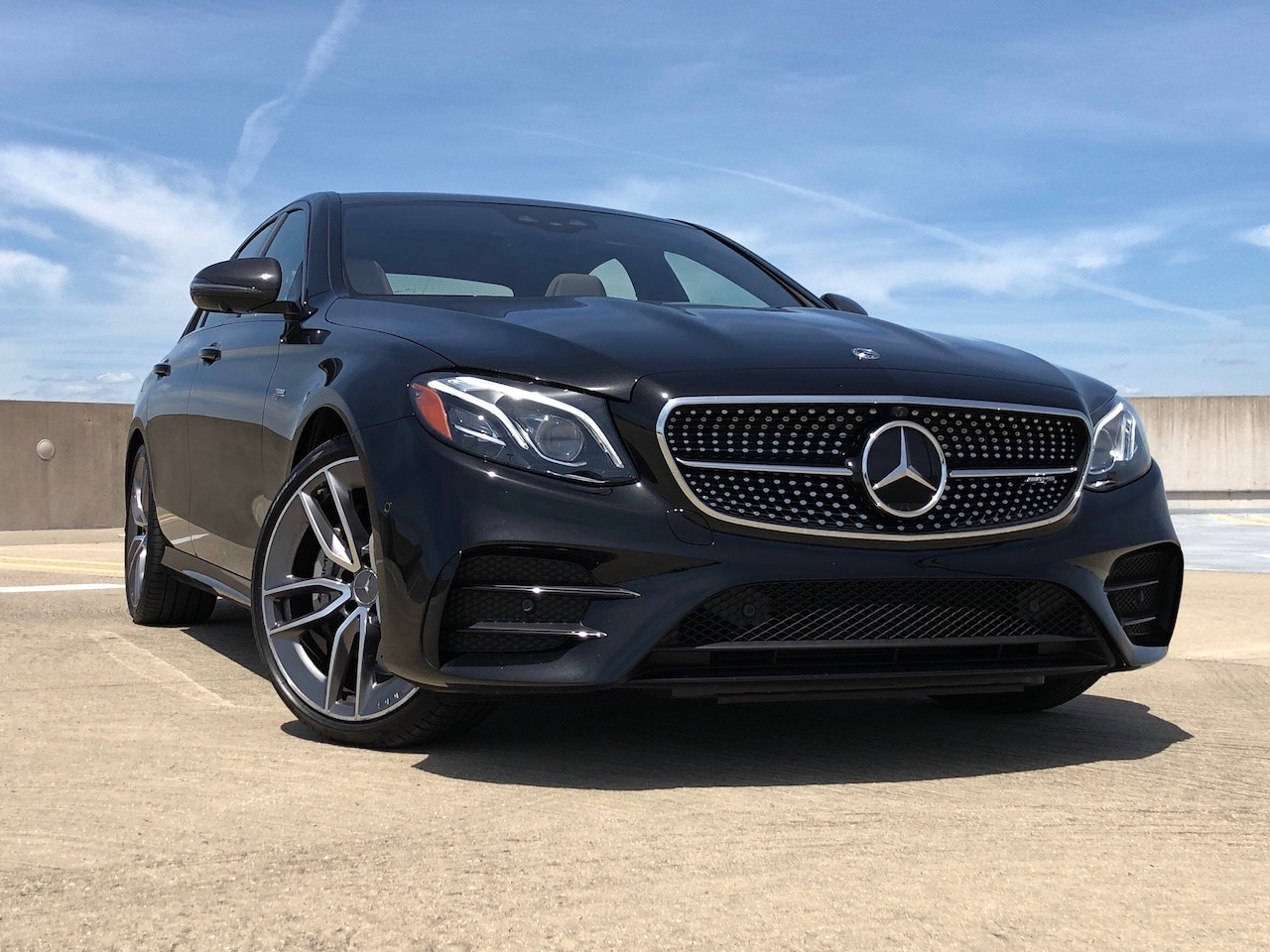 Not too long ago, I tested the 2019 Mercedes-AMG E53 Coupe and I asked if you think BMW and Mercedes-Benz are overusing the M and AMG badges in their lineup. From the comments, the answer was a resounding "yes." Here's the thing, I agree with you. However, after spending a week in the 2019 Mercedes-AMG E53 Sedan, I've finally realized the appeal and charm of these less hardcore M and AMG cars.
First off, what do we even expect these less hardcore BMW and Mercedes-Benz models to be called? The M and AMG badges have a long history of pedigree performance and I'm totally okay with cars like the M550i and AMG E53 using those badges. The thing is, these cars are meant to be daily drivers that offer you outstanding performance without the brute and harshness of a rumbling V8.
Now, don't get me wrong, I love a powerful V8, but sometimes I want a car to laugh with me rather than at me when I try to push it to the limits during my daily commute. So let's take a closer look at the 2019 Mercedes-AMG E53 Sedan.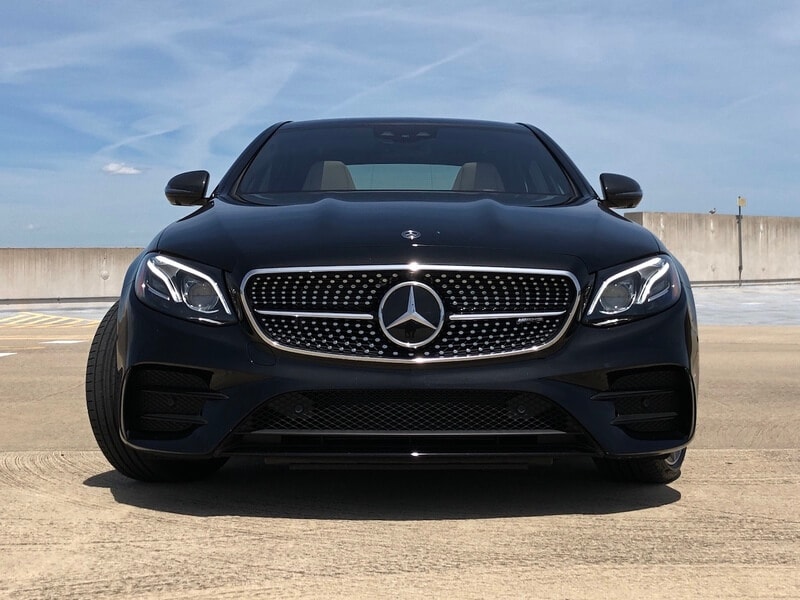 2019 Mercedes-AMG E53 Exterior
In my opinion, Mercedes-Benz did a spectacular job on the design of the new E-Class. That being said, how do you spot the differences between the regular E-Class models, the E53, and the E63 S? The easiest way is to look at the badge, but if you want to challenge yourself start on the front-end. The front end of the E300 and E450 is pretty standard. The front-end of the E63 S is highlighted by large intakes, vertical grille bars in black, widened fenders, and a twin-power-dome hood. The Mercedes-AMG E53 incorporates the best of both models and features a new hood featuring two power domes, chrome twin-blade 3D diamond grille, black accents on the chrome front splitter and outer air intake fins.
The Mercedes-AMG E53 also comes standard with an all-LED exterior lighting package, additional AMG body styling, and 19-inch wheels that can be upgraded to 20-inches for $750. You can also add a $650 AMG Night Package for stealthier looks, a $1,750 AMG Carbon Fiber Package, a $1,000 Panoramic roof, $275 AMG LED crest projectors, and more.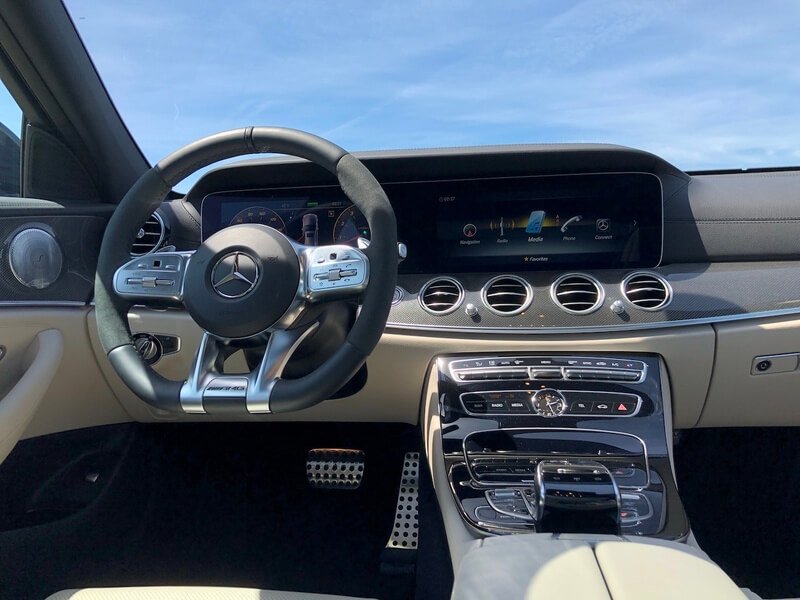 2019 Mercedes-AMG E53 Interior
I must say that the Mercedes-AMG E53's interior is by far the best in this segment. It is the most comfortable and luxurious while also encompassing the perfect balance of sportiness. I will say that while the optional AMG Performance Seats look amazing, they are a bit uncomfortable during long drives. If I were to get a Mercedes-AMG E53 - I would probably skip out on that option. That said, the interior of the Mercedes-E53 comes packed with standard features including gorgeous dual 12.3-inch screens for the center display and instrument cluster, heated front seats, navigation, Apple CarPlay, Android Auto, a Burmester sound system, a beautiful three-spoke AMG steering wheel, and a bunch of driver assist tech.
As this is a Mercedes, things can get a little pricey if you add on some of the many options available. For example, while the Mercedes-AMG E53 carries a starting price tag of $72,550, the model tested here carries a price tag of over $96,000**, and that's due mainly to interior upgrades. I went ahead on mbusa.com and priced out a model to my liking and still hit $92,870 — $5,400 of which is the upgraded Burmester sound system. In my opinion, if you're crossing into the $72,550 price tag zone, things like an upgraded lighting system, panorama roof, heated/cooled seats, heated steering, and adaptive cruise control should be standard options as well.
Space wise, the Mercedes-AMG E53 offers 36.2-inches of rear legroom and a cargo capacity of 13.1 cubic-feet.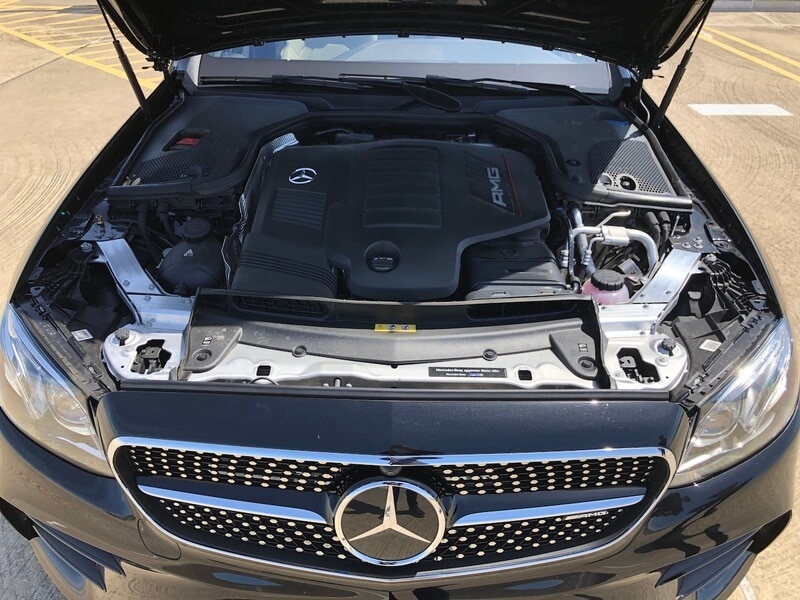 2019 Mercedes-AMG E53 Performance
I know people may be upset that cars like Mercedes-AMG E53 use the AMG badge, but once you put your qualms regarding the usage of the AMG badge aside, you'll realize that the Mercedes-AMG E53 is a sports car through and through. Also, it has innovative tech that can make true AMG cars even better.
The Mercedes-AMG E53 is able to hit 60 mph in 4.4 seconds, which makes it a second slower than the E63. However, in my opinion, the Mercedes-AMG E53 has all the power you'll ever need. Whereas the Mercedes-AMG E63 can be an overbearing luxury sports sedan on a day to day basis, the Mercedes-AMG E53 is a luxury sedan that has exceptional sporty characteristics that can make your daily drive remarkably enjoyable. Pop it into Sport+ mode and steering stiffens for a more confident connection with the road and the exhaust acoustics enhance, so everyone around you knows you're driving something special.
The Mercedes-AMG E53 also marks the return on of an inline-six engine to replace the V6s that Mercedes-Benz started using at the turn of the century. But what's cooler here is the use of what Mercedes-Benz calls EQ Boost. The setup uses a 48-volt hybrid-assist system which actually accounts for 21 of the 429 horses. The main job of EQ Boost is to act like an electric supercharger that provides low-end boost while the turbo engine charges up. That helps eliminate turbo lag under quick acceleration and is notably seamless. Fuel-economy wise the Mercedes-AMG E53 averages an EPA-rated 21/28 mpg* (city/highway).
The Mercedes-AMG E53 is unquestionably a genuine luxury sports sedan and gives you all the performance you'll need. Of course, if you want something louder, more aggressive, and flashy, turn to the Mercedes-AMG E63 — but get ready to drop more then $106,000.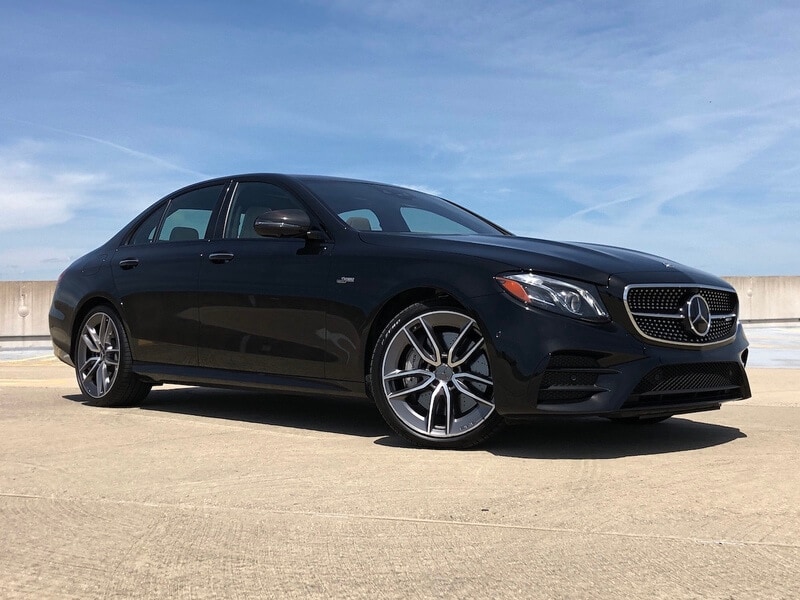 2019 Mercedes-AMG E53 Overall
Whenever I review cars I try my best to approach my analysis with the car shopper in mind. I focus on what kind of value a certain vehicle brings them. At the same time, I do keep in mind the car-loving enthusiast and how a certain car makes them feel. That being said, the 2019 Mercedes-AMG E53 does provide an excellent level of exhilaration as a daily driver. Performance wise, it is the perfect bridge between the everyday E-Class models and the extremely powerful and expensive Mercedes-AMG E63 S.
Most AMG fans will argue that the Mercedes-AMG E63 S is a better car and it definitely is — but it also costs an extra $33,800 (total of $106,350**) over the Mercedes-AMG E53. With that in mind, the Mercedes-AMG E53 unquestionably checks the value box as well as the car-loving enthusiast box with a price tag of $72,550**. I've said it before and I'll say it again: With almost zero turbo lag, 429 horsepower, great handling dynamics, a zero-to-60 time of 4.4 seconds, and an outstanding interior, the Mercedes-AMG E53 satisfies all the needs and desires one could want from their daily driver. Visit your local AutoNation Mercedes-Benz dealership for a test drive today.
*MSRP excludes tax, license, registration, destination charge and options. Dealer prices may vary.
**Based on EPA mileage ratings. Your mileage will vary depending specific vehicle trim, how you drive and maintain your vehicle, driving conditions, and other factors.