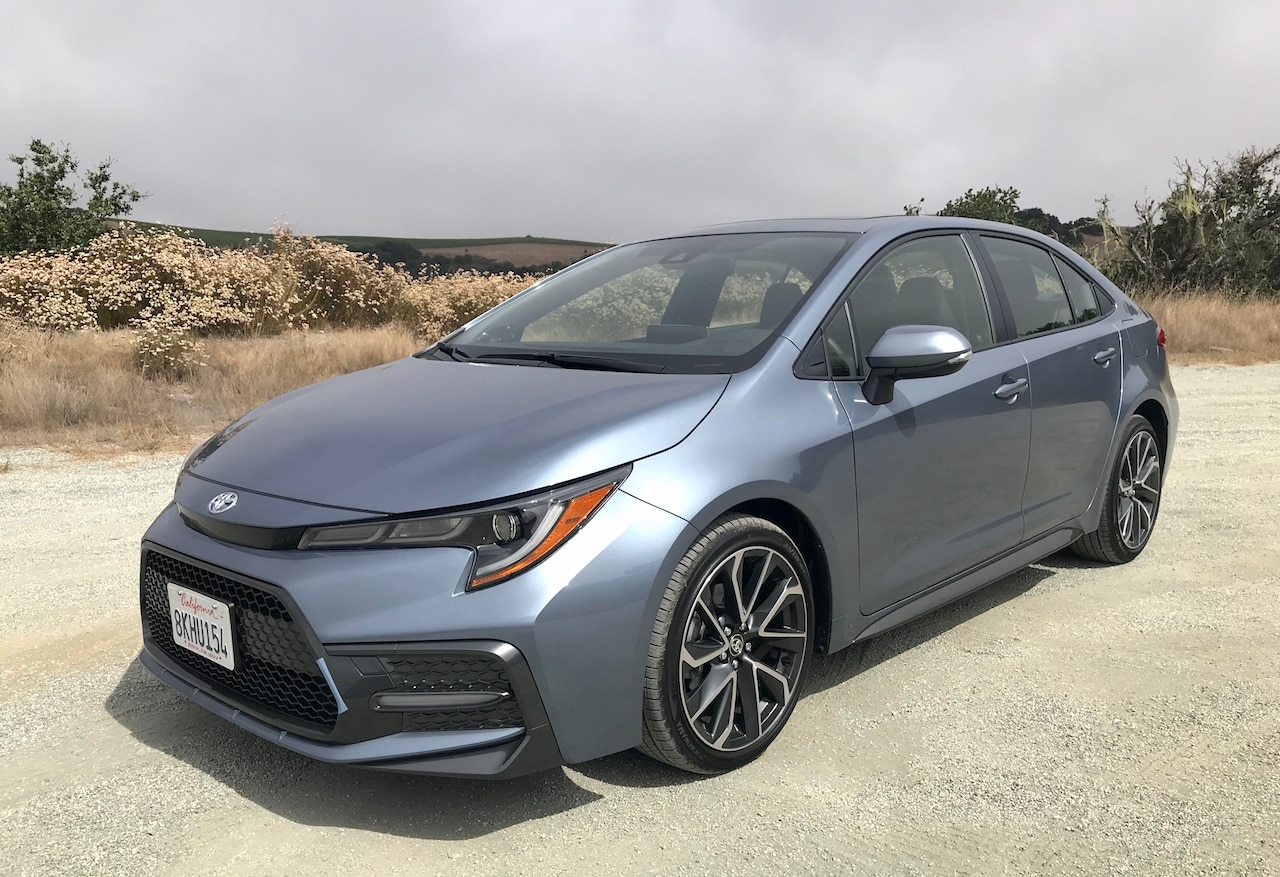 For the most part, economy cars are light on power, amenities, and luxury items. So I'm generally not a huge fan. But recently, I had an opportunity to slide behind the wheel of the all-new 2020 Toyota Corolla XSE sedan, and to say I was impressed would be an understatement. My brief test drive took me on a 20-mile loop through the hills of Northern, California where I gave the Corolla XSE more of a thrashing that I probably should have.
Concluding my drive was met with one simple thought – the Corolla is back, and it's really, really good. Read on for the full 2020 Toyota Corolla XSE review, specs, pricing, and data!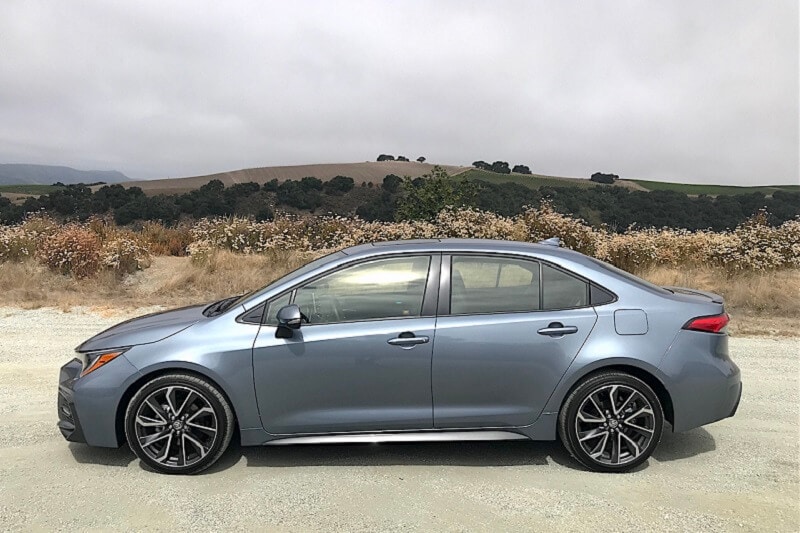 2020 Toyota Corolla XSE Exterior
The color was Celestite Gray Metallic, the wheels are 18-inch alloys wearing low profile tires, and the rear end houses twin-polished exhaust tips in a lower rear diffuser. Forget what you previously thought about the Toyota Corolla, and instead, take a look at this little bugger with a fresh set of eyes. Toyota has been seeing some stiff opposition from the likes of Volkswagen, Honda, and Mazda, which thankfully forced them to go back to the drawing board and rethink what the Corolla should be. The result is what you see here — a highly stylized and aggressive economy car that seeks to lure buyers away from the competition, and back into Toyota showrooms.
Aggression was never on the menu when it came to ordering a Corolla from your dealer. However now, with that massive blacked-out grille, a steeply raked hood and large callouts for the driving lights, we'd say the Corolla is trying desperately to shed its econobox image in favor of something sportier. By combining black and brushed trim, with hints of color and polished accents, Toyota has infused some much-needed style into a nameplate that's been around for over 50-years. Now granted, our XSE model is the baddest of the bunch when it comes to styling and price ($29,168), but even the base L model, a car that starts at a mere $19,600 — almost $10k less folks — still looks pretty darn good.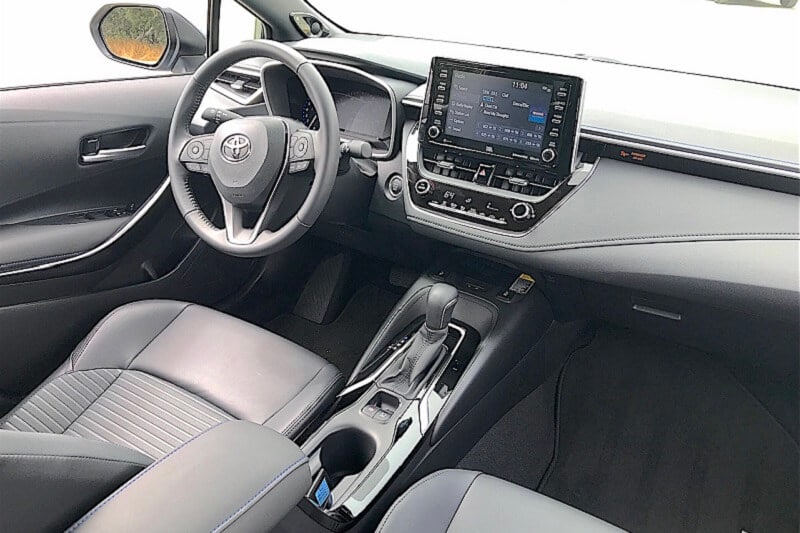 2020 Toyota Corolla XSE Interior
Simplistic and functional with a dash of sporty goodness is how I'd describe the cabin of our XSE tester. The focal point of the interior is no doubt the eight-inch touchscreen that comes as part of the XLE/XSE Connectivity Package (a $1,715.00 option). Here, you'll find things like Premium Audio with Dynamic Navigation, access to the nine-speaker JBL audio system, Bluetooth functions, mobile phone connectivity, vehicle settings, Apple CarPlay, and more. An intuitive HVAC system lets you dictate your comfort level while the front of the center console houses an automatic charging station for your mobile device, as well as the hi-lo switches for the heated seating surfaces. Speaking of which, the seats in the XSE are nicely bolstered and trimmed in what Toyota calls, SofTex with sport inserts.
Thankfully, Toyota also paid attention to the dash, as it offered a combination of both analog and LCD readouts. Audio controls, trip meters, range, and fuel economy settings are accessed here via steering wheel-mounted controls. Rear seating room was ample with trunk storage coming in at 13.1 cubic-feet. It should come as no surprise that the interior of the XSE model caters to those looking for something a bit sportier, however for those wanting something a bit less conspicuous, fear not, as models such as the L, LE and even the SE, cater more to the adult side of things.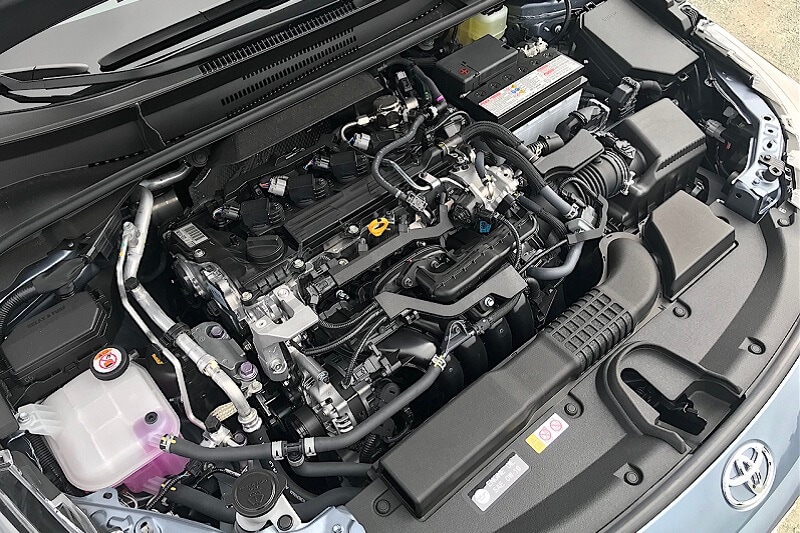 2020 Toyota Corolla XSE Performance
With 169 horsepower and 151 lb-ft of torque coming from a naturally aspirated 2.0-liter four-cylinder, the Corolla XSE manages to scoot along just fine. The sprint from zero to 60 mph happens in about eight seconds, with power being transferred to the front wheels via a CVT transmission with a fixed ratio first gear. That means that off the line, the acceleration is quite abrupt, but settles into that typical CVT hum once cruising speeds are reached. Simulated shift points have been programmed in as well, and when using the steering wheel-mounted paddles, it's actually quite fun to drive.
Compared to the outgoing model, this new Corolla has a much more rigid feel. The cabin was also quiet and free of any squeaks or rattles. Our XSE with its sport-tuned suspension was stiffer than other models, but I wouldn't go so far as to say it was a performance compact. It's a fun little car, but push it too hard, and it will quickly become unraveled. Remember, the Corolla at its core is a commuter car, an overall, that's still what it's good at. With that said, EPA rated fuel economy numbers come in at 31 mpg in the city, 38 mpg on the highway, and 34 mpg during combined driving*. So with a 13.2-gallon fuel tank, that means a potential range of over 400-miles per fill-up — and that's not too shabby.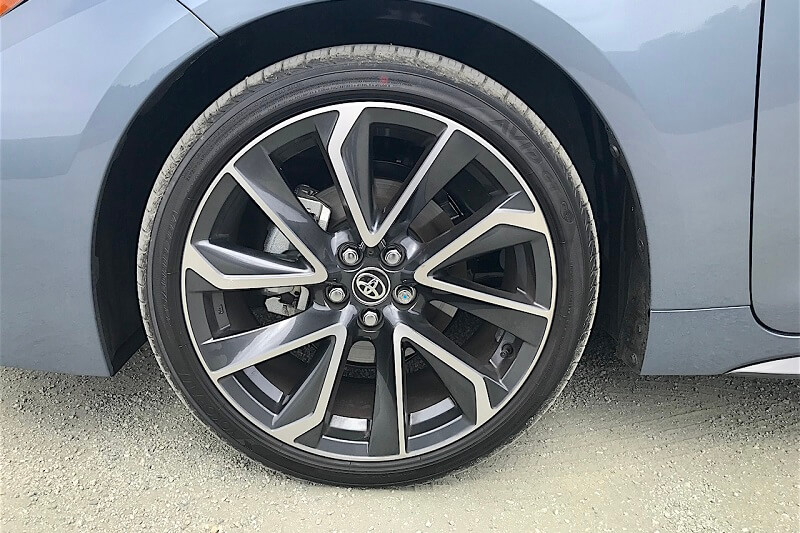 2020 Toyota Corolla XSE Safety
For a compact car, the 2020 Corolla comes standard with some pretty high-tech systems. Things like a pre-collision system with pedestrian detection, lane departure alert with steering assist, road edge detection, four-wheel anti-lock brakes, automatic high beams, radar cruise control, along with lane tracing assist are all part of Toyota Safety Sense 2.0.
Additional safety features can be seen over at Toyota.com.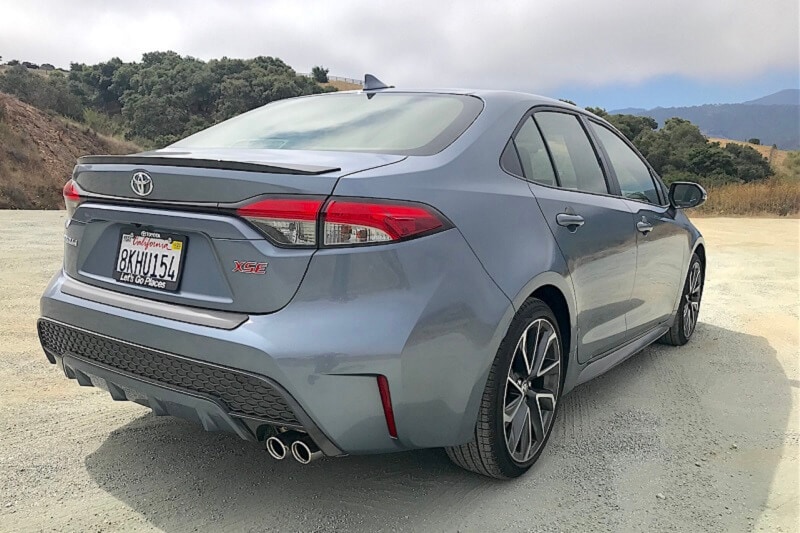 2020 Toyota Corolla XSE Overall:
Toyota should be commended for finally building us the Corolla we always wanted. On the one hand, it's a perky little car that young adults will enjoy. And on the other, it still holds fast as a solid commuter with great fuel economy and an ease-of-use factor that's hard to beat. Plus, with prices ranging from $19,600.00 for a base L model, to just over $29k for a loaded XSE, there's no doubt that perspectives buyers will be able to find the Corolla model that's perfect for their needs.
Drop by your local AutoNation Toyota dealer today to check one out!
*Fuel economy values (mpg) are EPA estimates. Actual mileage will vary and depends on several factors including driving habits and vehicle condition.
**Vehicle MSRP of $29,168.00 excludes taxes, title, transportation, options, and dealer fees.