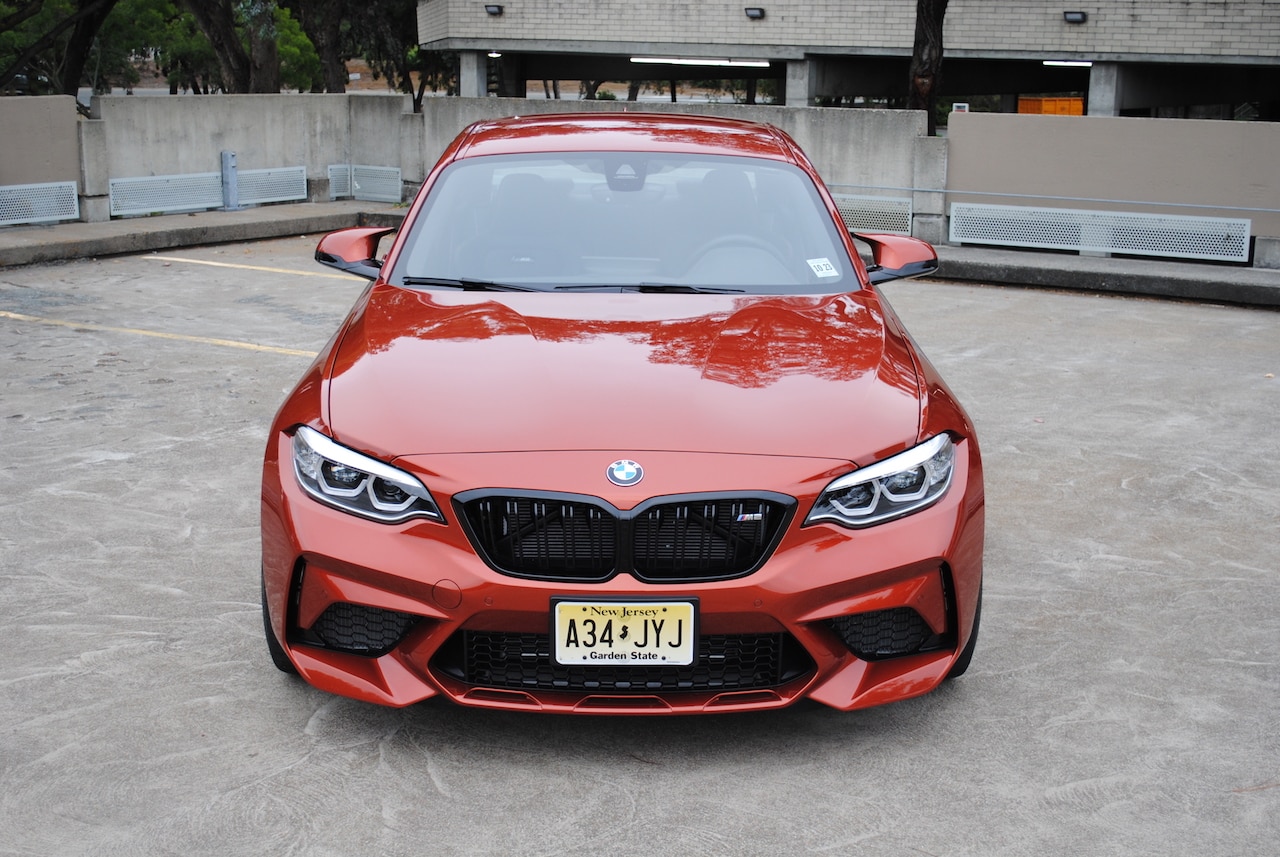 Predator, performance car, bulldog. That's what I came away with after a week with the 2019 BMW M2 Competition. Now, popular wisdom says, that over the last 15 years or so, BMW has lost its way when it came to building exciting cars. While it's obvious they can still build a fast, sexy car, what they've seemingly forgotten is that it's the passion that ignites those who purchase them. That's why this little M2 is so important, as not only was it an absolute riot to drive, but it gets back to the essence of what BMW used to be known for – excitement.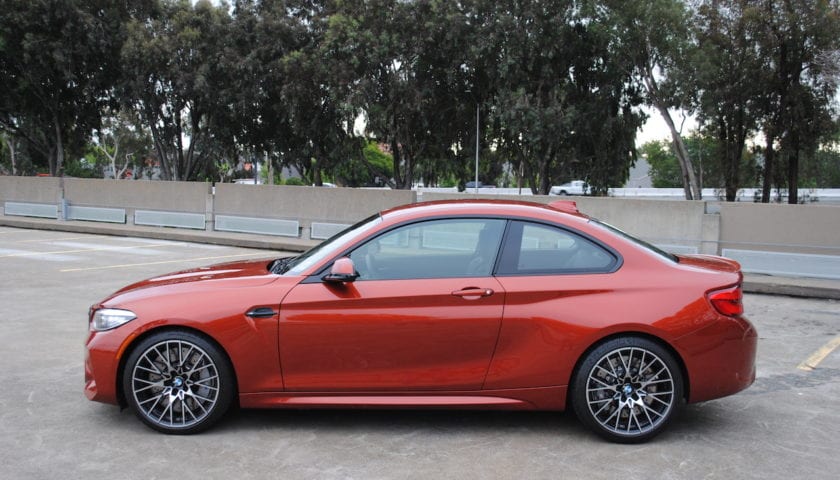 2019 BMW M2 Competition Exterior
Building an attractive sports car is no easy task, especially when you've got to start with an existing platform. By itself, a base model 230i Coupe is attractive, but it really doesn't go farther than that. The M2 however, now that's a different story entirely.
First off, the M2 is more than three inches wider than a standard 2-Series. Those bulging fenders not only look amazing, but also allow the M2 to run a staggered wheel and tire stance. We're talking about 19x9 inches alloys up front that wear 245/35-series tires, and 19x10 inches in the rear, with a 265/35-series.
Then there's the front end, with its blacked out kidney bean grille, LED headlamps and a wicked looking lower fascia that lets one peak at the plethora of engine coolers tucked behind it. Another telltale sign that this isn't your average 2-series are the blacked M2 badges on the front quarters, a pair of beautifully sculpted aero mirrors, and a rear end that contains some of the sexiest hips we've seen on a production car in recent years.
Other niceties include the tiny decklid spoiler, a set of twin boom-tube exhaust ports, and an M2 Competition badge. What I find most amazing about the M2 is how much better looking this thing is over a regular 2-Series.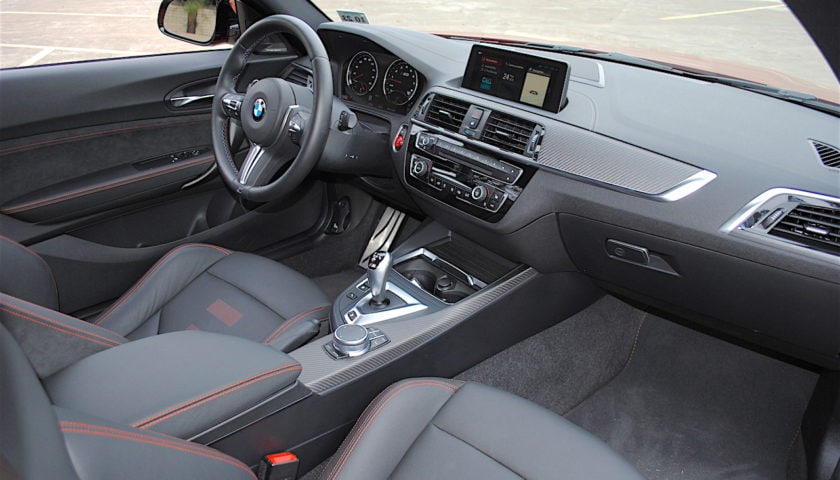 2019 BMW M2 Competition Interior
Leather, carbon mesh, and beautiful stitching everywhere, this is exactly what I'd expect from an M-Car with a price of $67,045. More importantly, it just feels right. The sports seats, for instance, are not only comfortable but offer great lateral and lumbar support for corners. The center console, while large, isn't that obtrusive, even for someone with my 6'4"/240-lb dimensions. And the cluster, with it's large digitally inspired analog gauges, is exactly what drivers will want. By creating an inviting cabin for enthusiasts, the BMW M2 brings back the spirit of what the old M-Cars captured, but in a modern package. Is it perfect, no, but it's trying pretty hard.
I'm still not a huge fan of the 10.250-inch iDrive screen, or any screen for that matter. The cabins of sports cars, in my opinion, should be free of things that take your eyes away from the road, and this is no different. Does it work at providing access to all your vehicles functions? Sure, but at times the controls can become annoying and if we're being completely honest, that touchpad needs to go. The HVAC controls are intuitive and easy to use, as are the steering mounted media controls for the Harman Kardon audio system (which sounds amazing), but again, in a car like this, less is more. For those wondering, there are back seats in the M2, but they're better suited for small children. Surprisingly, the trunk was bigger than expected, and with the 60/40 rear split-fold seats, you can actually get quite a bit of gear back there.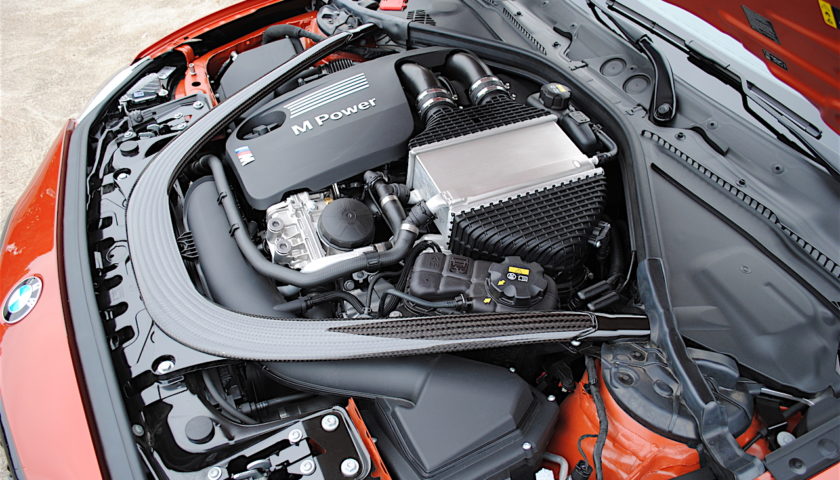 2019 BMW M2 Competition Performance
This is a fun little car. It's not only fast and nimble with great steering feedback, but the chassis is also extremely well sorted. This is due in part to a scant 106-inch wheelbase and 73-inch width, that, when combined with ultra-sticky Michelin Pilot Super Sport tires and stellar brakes make it an absolute riot to drive in anger. Under the hood is a twin-turbocharged inline-6 cylinder engine that makes 405 horsepower at 7,000 rpm, and 406 lb-ft of torque at 2,350 rpm. That means a zero to 60-mph time of just 4.0 seconds, and a top speed of 174 mph, thanks to the addition of the M Driver's Package ($2,500.00 option).
Power is put to the pavement via a seven-speed dual-clutch automatic transmission with manual shift capabilities, although a traditional six-speed manual is available. The DCT shifts very well when driven briskly, however around town we found it to be a bit clunky. Then there's the case of the transmission joystick that sits in the center console. Why BMW decided to make it so complicated, I've no idea. For instance, there is no "P" position on the stick for when you want to put the car in Park – get that, no position to put the car in Park. Instead, you must shut the car off while it's still in Drive and then, and only then, will it automatically go into Park. Can someone please tell me why this is a thing? This makes absolutely no sense and it drove me crazy the entire time I had the car. Personally, if you're looking at an M2 Competition, I suggest you buy it with a manual.
That annoying issue aside, this car is an absolute riot to drive, and from an enthusiast standpoint, I'm thrilled that BMW has found their mojo again. Some of that is in part to the electronically controlled limited-slip rear differential that works brilliantly with the adjustable M suspension. Dive hard into a corner, stomp the gas and power out, and the rear will come out just as much as you want it to, but not so much that you'll get into trouble. Around town, the ride quality is firm, but not unbearable, and the braking performance, with 15.7-inch rotors up front and 15-inch in the rear, is outstanding. This is by far the best vehicle BMW offers for the enthusiast who wants to get the most out of driving, but again, get the manual.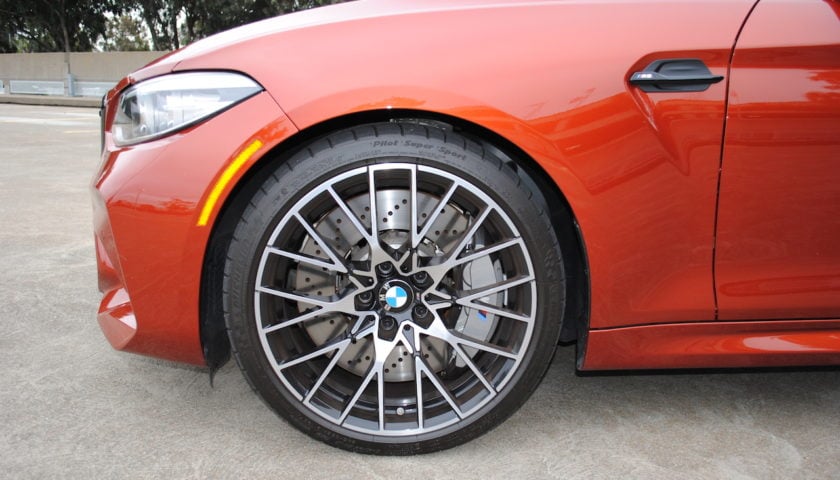 2019 BMW M2 Competition Safety
Equipped with the latest in safety technology, the 2019 BMW M2 Competition has such features as airbags throughout the cabin, an active driver assistant feature that includes daytime pedestrian running lights, front collision warning, and lane departure warning. There's also anti-lock brakes, electronic stability control, traction control, blind-spot monitoring, LED daytime running lights, and a rearview camera to name a few others. Additional safety features can be seen at BMWUSA.com.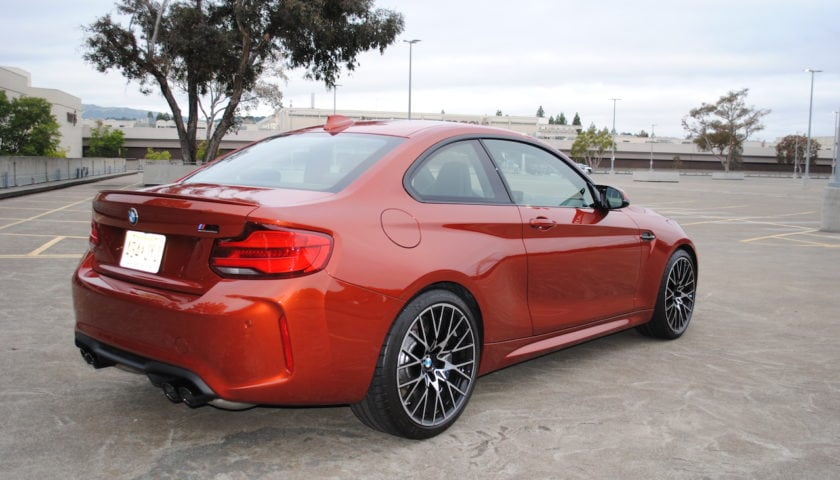 2019 BMW M2 Competition Overall
As the purest expression of what M stands for in the current crop of BMW products, the M2 Competition Coupe is a fabulous machine. It's both engaging and fun from a driver's perspective, as well as a hot weapon of a car if you decide to take it to the track. For $67,045, I doubt anyone would call it inexpensive, but then again, the good things never are.
Drop by your local AutoNation-affiliated BMW dealer today to check one out!
*Fuel economy values (mpg) are EPA estimates. Actual mileage will vary and depends on several factors including driving habits and vehicle condition.**Vehicle MSRP of $67,045.00 excludes taxes, title, transportation, options, and dealer fees.