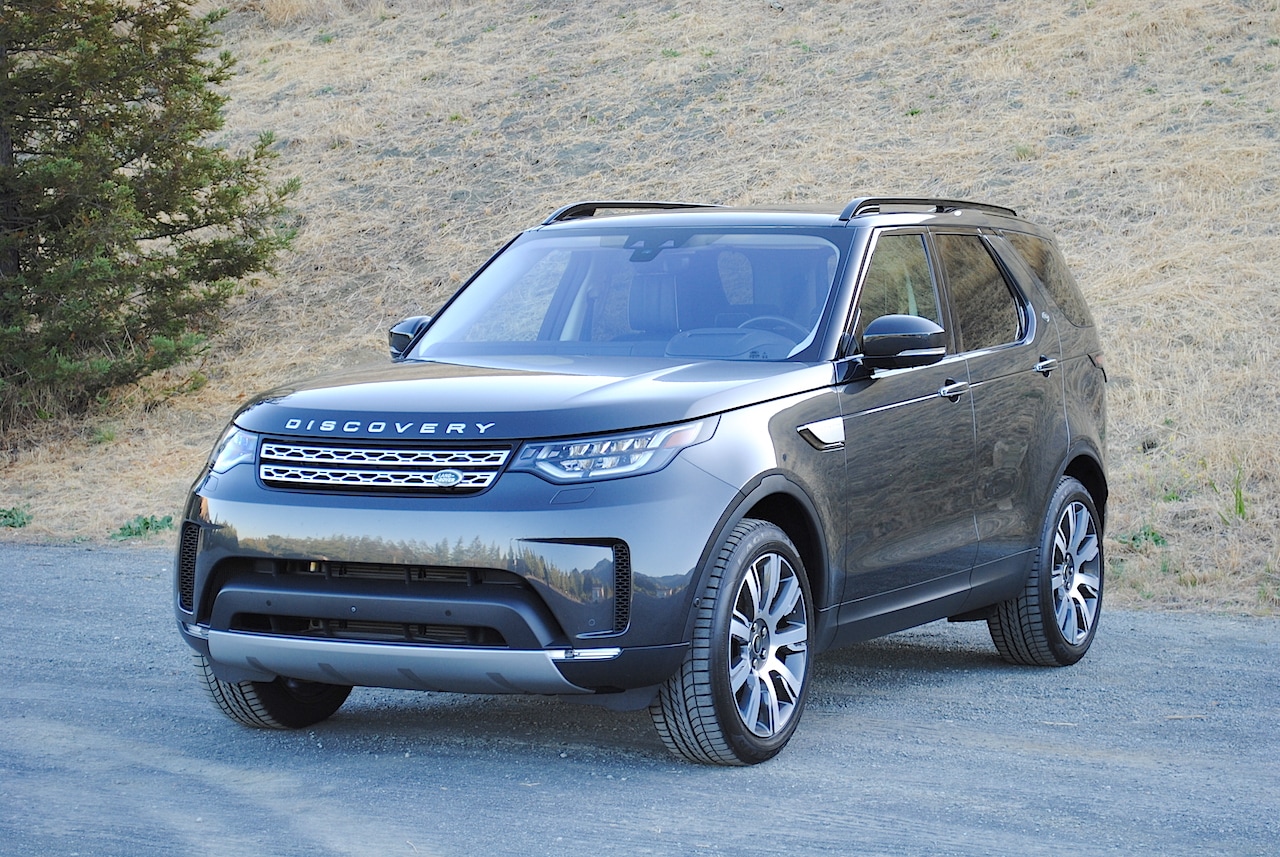 Not Only Does the Land Rover Discovery Look Great, It's a Truly Capable SUV
— by
Mike Musto
When it comes to luxury SUVs, few have the formula down as well as Land Rover. For 2019, the
Land Rover Discovery HSE
comes to us as an impressive package that cradles occupants in aluminum, leather and wood, and then proceeds to float them down the road on an air suspension system.
The package as a whole is wonderful, but is it worth the as-tested price of $79,730? We spent a week with this Carpathian Grey tester to find out.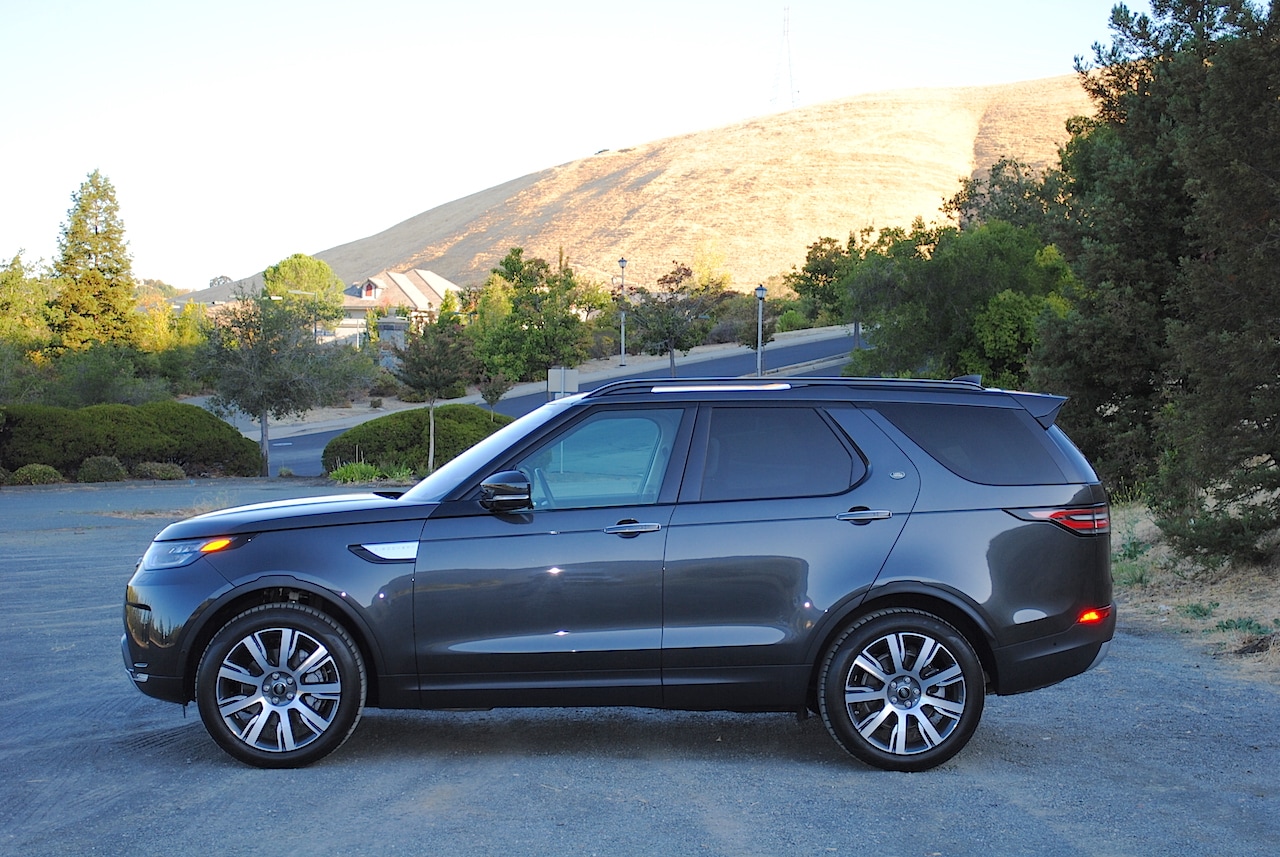 2019 Land Rover Discovery HSE Exterior
With rounded contours, enormous windows, 21-inch nine-spoke alloys, and LED head and tail lamps, the Discovery HSE is one of the best looking third-row SUVs on the market. Redesigned in 2017, the Discovery no longer utilizes a body-on-frame configuration, but instead adopts a unibody platform that's shared with the Range Rover Sport. Gone are the harsh angles and boxy looks of the previous LR4, and in their place is an elegance that stylish fans will appreciate.
Even though the Discovery has always possessed impressive performance both on and off road, this new generation looks more like an oversized crossover, than an off-road brute. Both the front and rear bumper treatments feature silver and satin black treatments, while the the front end sports aggressive callouts, narrow LED auxiliary running lights, and a wide mouth lower grille. But a large flat hood will help drivers find the corners when venturing off-road, and the large all-season tires thankfully employ enough sidewall to smooth out even the bumpiest surfaces.
Overall, the Discovery is a beautiful looking SUV, and one that will likely age more gracefully than the previous generation.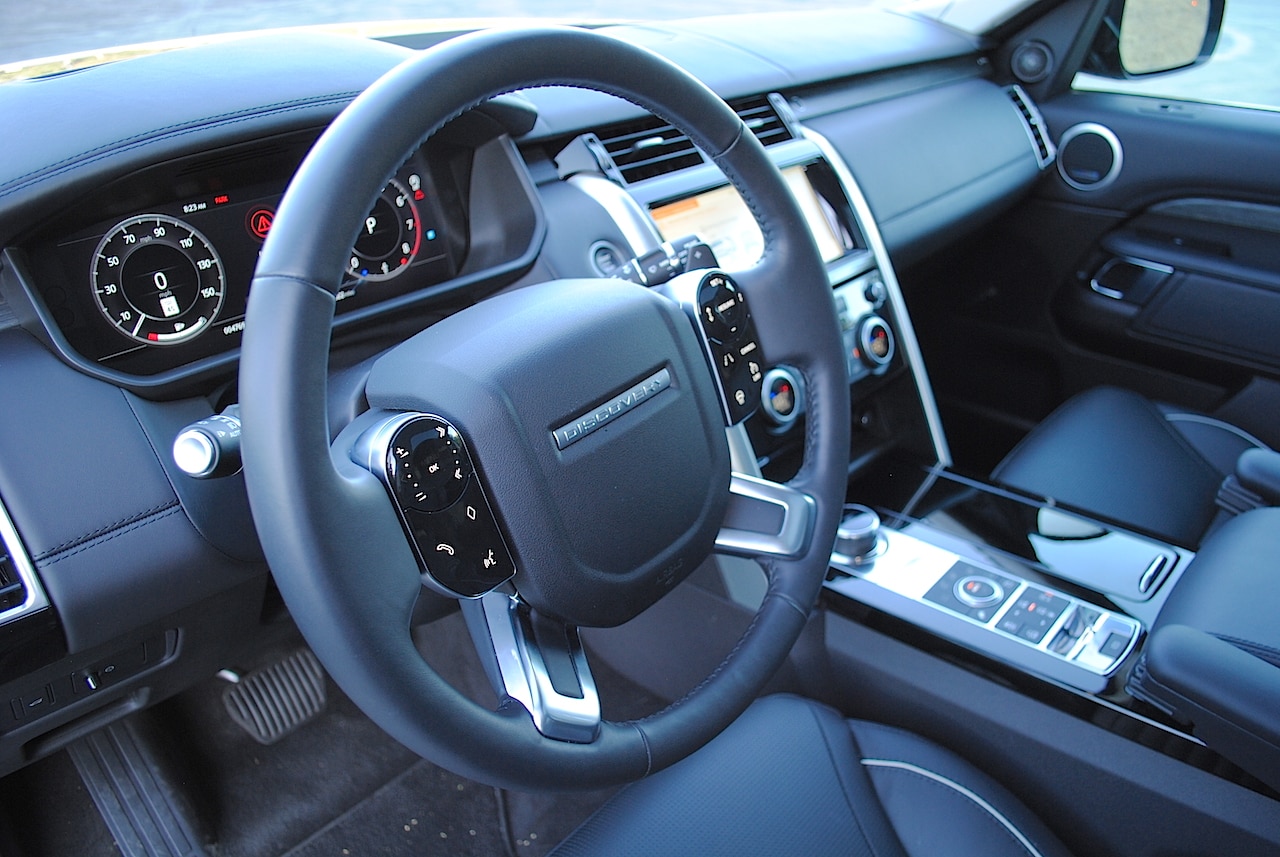 2019 Land Rover Discovery HSE Interior
From an interior perspective, piloting the Discovery HSE is enjoyable. The greenhouse layout employs large windows, along with a dual-pane sunroof to ensure the cabin has a light and airy feel. The heated leather seats and steering wheel make cold mornings cozy, and offer hundreds of miles of fatigue-free driving.
The steering-wheel mounted controls for the configurable dash also work flawlessly. The real key however, is how the advanced technology is integrated into the interior — as there's a lot going on here. From the 12.3-inch interactive and configurable driver display which takes the place of conventional analog gauges, to the ten-inch HD touchscreen infotainment system, the Discovery features loads of tech into a package that's refreshingly user friendly.
One example of well-integrated tech is the center console, which that employs dual retractable rotary knobs. There's one for the transmission, and another for the multiple off-road modes and towing feature. From a design perspective, Land Rover does a great job of keeping the console free from clutter, as well as adding great aesthetic appeal. The climate controls — both front and rear — are also exceptional.
Each of the Discovery's three rows employs heated surfaces, with the second row seating offering a power recline feature, and the third row was also suitable for average size adults — something that's not usually the case. In the event you need to haul cargo, however, it's easy to drop them down. Then, the Discovery delivers a cavernous 88.3 cubic feet of storage space. Open the electronic rear hatch, and there's a small drop-down pickup style tailgate, as well as controls to raise and lower the second and third rows. Lastly, the 825w Meridian sound system is outstanding, and delivers an immersive sound experience that any audiophile will appreciate.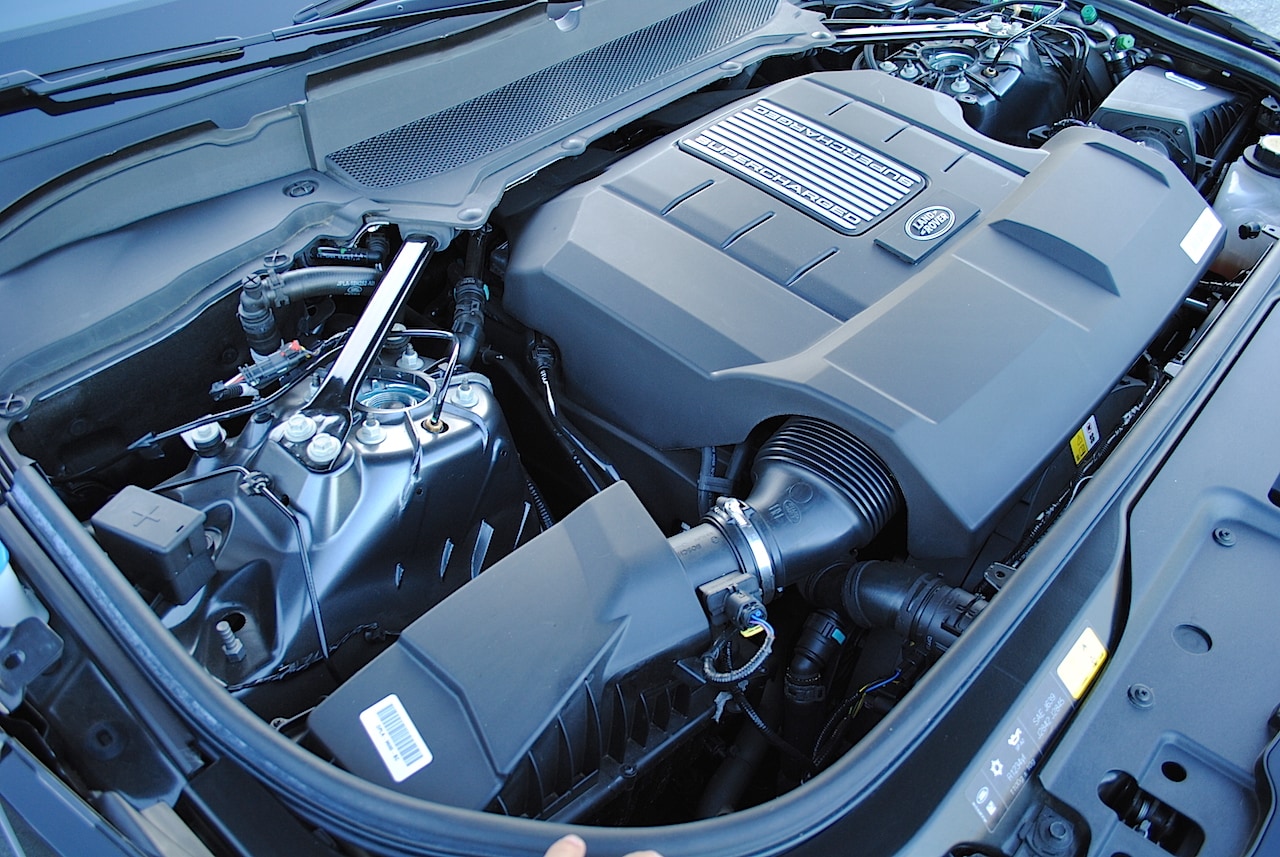 2019 Land Rover Discovery HSE Performance
Under the hood, the Discovery features a 3.0-liter supercharged V6 that pushes 335 horsepower and 332 lb-ft of torque through an eight-speed automatic transmission. Since the sprint from zero to 60 mph takes just 6.9 seconds, drivers will find that acceleration is brisk.
Land Rover's air suspension provides an almost cloud-like ride over rough surfaces, and is height adjustable depending on the drive mode. Our HSE came equipped with the optional Terrain Response 2 System which configures transmission, suspension, and traction settings so as to maximize grip, regardless of the surface. So for the brave few who actually want to take an $80k SUV off-road? Have no fear, as the Discovery HSE can wade in up to 33.5 inches of water, and short front and rear overhangs mean great approach and departure angles.
Land Rover has also equipped the Discovery HSE to tow up to 8,200 pounds. The optional Advanced Tow Assist allows one to control the trailer direction — as well as the vehicle itself— when reversing by using the rotary Terrain Response 2 controller. With a trailer hitched, the system will then control the vehicle's steering to achieve the desired trailer path, which is then displayed with the current trajectory on the Discovery's touchscreen. It's honestly something that amazed me, and to call the Discovery impressive would be an understatement. On the road, and when toting around family, or a full cargo load, I never noticed a dip in performance, which is confidence inspiring.
As a road trip vehicle, the Discovery's 22.5-gallon fuel tank, combined with EPA rated fuel economy numbers of 16 mpg city, 21 mpg highway, and 18 mpg combined**, mean it's possible to see a range of over 400 miles per tank.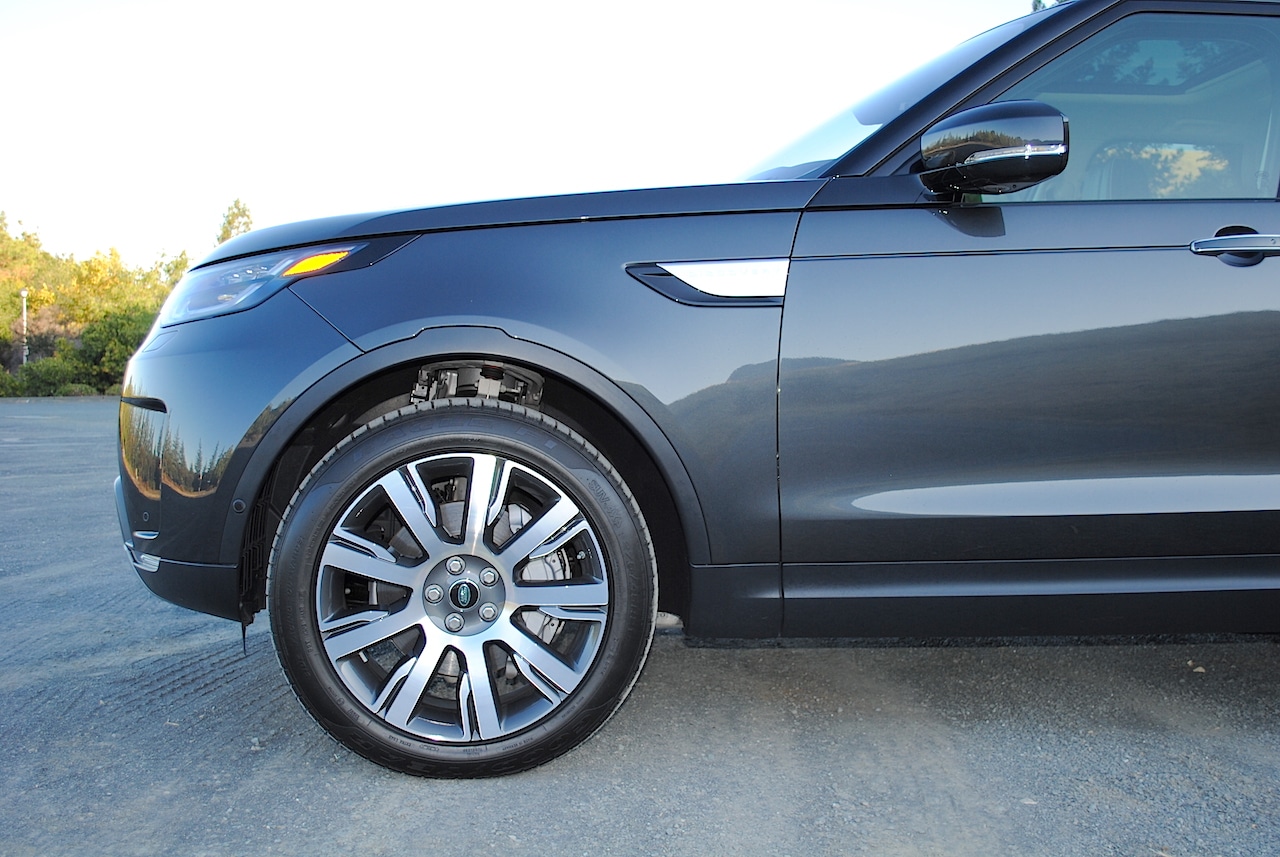 2019 Land Rover Discovery HSE Safety
As of press time, the 2019 Land Rover Discovery hasn't been tested by the National Highway Traffic Safety Administration, or the Insurance Institute for Highway Safety. And for the record, that's not unusual in the large luxury SUV segment.
But features like collision avoidance detection, steering assist, driver condition monitoring, airbags throughout the cabin, anti-lock brakes, a heads up display, and an ultra-advanced four-wheel drive system, Land Rover has gone to great lengths to ensure the Discovery is an extremely safe vehicle.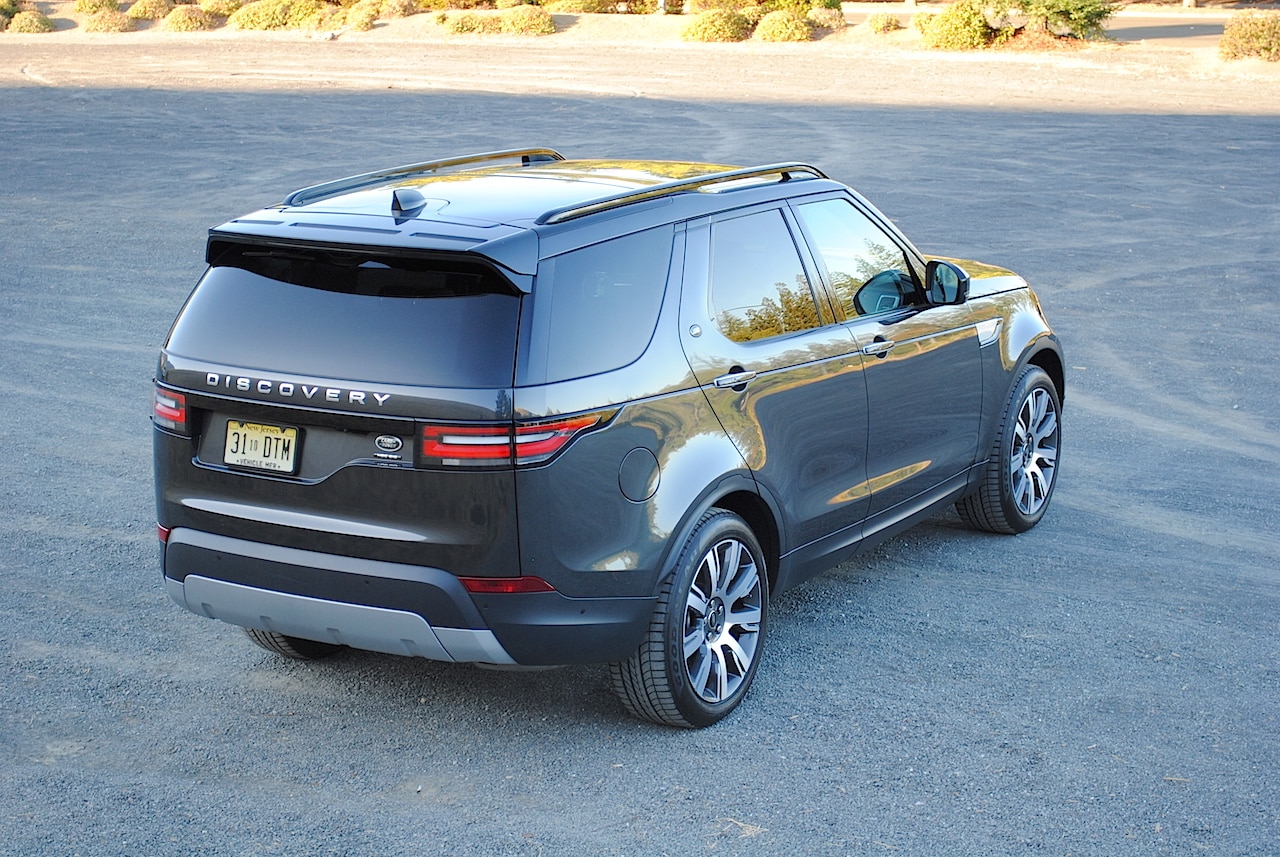 2019 Land Rover Discovery HSE Overall
There are few vehicles that combine off-road prowess, luxury, power and technology, as well as the Discovery HSE. Off-road, it's credentials are impeccable, and even covered in mud, it'd look fantastic parked in front of your favorite high-end restaurant. It's also not only wonderful as a daily driver, but fantastically useful to boot.
So while the sticker price of $79,730** may be steep, let me assure you that if money were no object, they'd be a Discovery in my garage tomorrow.
*Based on EPA mileage ratings. Your mileage will vary depending on specific vehicle trim, how you drive and maintain your vehicle, driving conditions, and other factors.
** MSRP excludes tax, license, registration, destination charge and options. Dealer prices may vary.