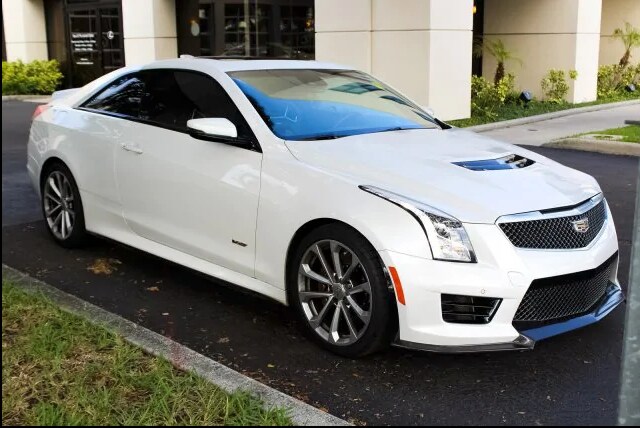 The ATS-V is a Giant Killer that's Ready to Hang with the Germans
— by Mike Musto
Welcome to Musto's Must Owns, a new AutoNation Drive feature where I present some of my favorite used vehicles available on the website. Each vehicle showcased will be a model that I've had personal experience with, above and beyond that of which you'd find in a standard car review. That's the reason I wanted to do this.

Say hello to my little friend! That's right, the 2016 to 2019 Cadillac ATS-V Sedan is the little friend that for some reason, folks always seem to ignore. Which is unfortunate, because the ATS-V is Cadillac's giant killer. This sucker will not only go toe-to-toe with the likes of BMW, AMG, and Audi, but it'll do so while shooting bald eagles out of its quad-tipped exhaust ports.
So, what makes it so good? Well, from a mechanical standpoint, the ATS-V is a car Cadillac really nailed. Under the hood is a 3.6-liter twin-turbocharged V6 that pumps out 464 horsepower and 445 lb-ft of torque. That means a zero-to-60 time of under four seconds, a quarter-mile run of just 12.2 seconds, and a top speed of around 190 mph. Folks, this car just plain rips! It also gives you the option of a precise six-speed manual transmission, or if you're feeling lazy, an eight-speed automatic. When the ATS-V came out in 2016, I was fortunate enough to get my hands on one for a week, and during that time, logged almost 800 miles on the odometer, both on the road and on the track.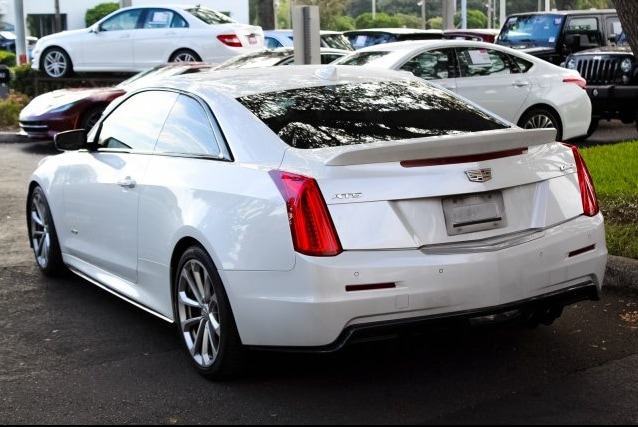 Equipped with a six-speed manual with active rev-matching, my tester was an absolute hoot to drive in anger. For starters, the fantastic chassis — especially when combined with GM's Magnetic Ride Control suspension and six-pot Brembo calipers — meant that I could put the ATS-V where I wanted it, when I wanted. I flogged the crap out of it on track, and never once did I encounter brake fade, or upset the chassis. What made things even more fun was that in Race mode, the traction management system would allow me to hoon the car sideways through a corner without interference — the nannies never got in the way. The throttle was also ultra-progressive, and in truth, the ATS-V was a profoundly easy car to drive at the limit. Cadillac reports this baby will pull over 1.0G on the skidpad, and after flogging it, I've no reason to doubt that figure.
On the road the ATS-V makes for a great driver, even if the interior is somewhat of a hash. The cluster, for instance, looks dated, and the less said about the piano-black gloss plastic trim pieces, the better. But Cadillac's QUE infotainment system works well enough, and while it's not as intuitive as I'd like, it only takes a few minutes to get used to. Those quirks aside, though, the cabin is a pretty great place to be. The heads up display works beautifully, the RECARO sport seats (an absolute must) are wonderful both on and off the track, and while space in the rear is a bit cramped for adults, kids will fit with no problem.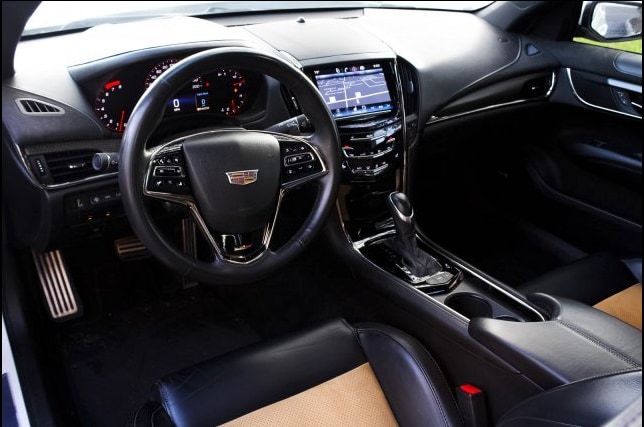 As far as ride quality, it's about what you'd expect from a high-performance sports sedan. Meaning that it's stiff — and that was in Touring mode. Fact is, if you're looking at an ATS-V, then I'd assume you're the type of individual that prefers a stiffer — but not harsh — ride to one that's floaty and vague. After all, this is a performance car.
Finally, and when you look at the ATS-V as a value proposition, it's simply unmatched in terms of performance on the used car market. For giggles, I found this 2016 model, complete with an eight-speed automatic, and the leather and alcantara seats, for just under $34k — or the price of a mid-grade Honda Accord.
Bottom line is this, the Cadillac ATS-V, regardless of the year, will always be the underdog, the giant-killer, and one of the most underrated sports sedans on the market. Plus, at under $35k, just think about how much fun you'll be having when you're beating up on the best $80k-rivals Europe has to offer. Sounds good right?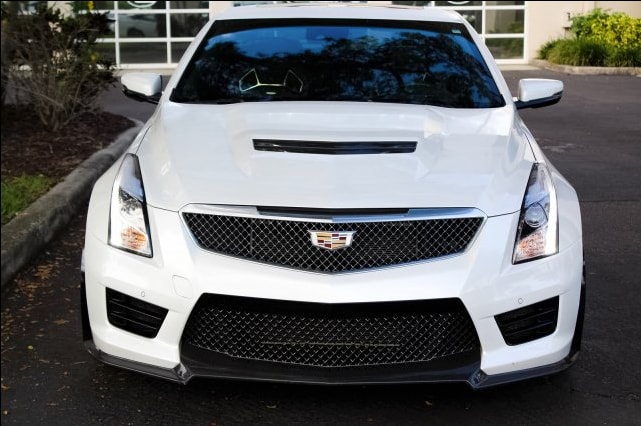 2016 CADILLAC ATS-V Base
Price: $33,498.00
Bodystyle: Coupe
Int. Color: Jet Black
Engine: V-6 cyl
Odometer: 51002
Transmission: 8-Speed A/T
Stock #: G0103321
Ext. Color: Crystal White Tricoat
Vin: 1G6AN1RY5G0103321
CLICK FOR DETAILS