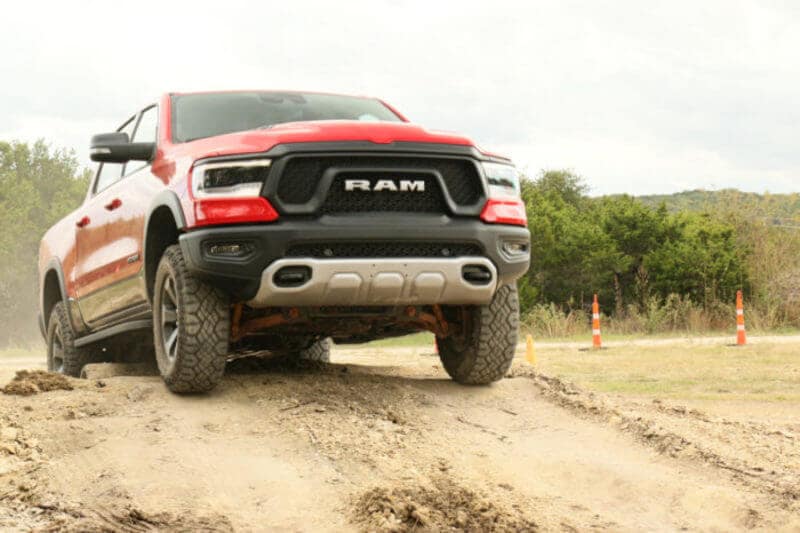 This Event is a Great Chance to Drive Loads of New Rigs Back to Back
-- by Derek Shiekhi
The fall season offers so many things to look forward to. The temperatures cool off, foliage changes color to beautiful shades of red, orange, and gold, and you can order a pumpkin spice latte without fear of judgment. Down here in Texas, we have another reason to be excited about the start of autumn. Every October, the Texas Auto Writers Association hosts the Texas Truck Rodeo.
My colleagues and I meet up at a ranch and spend two days driving a variety of crossovers, SUVs, and pickups on-road and off-road. We then evaluate them based on their exterior, interior, performance, value, and personal appeal to determine the winners of several categories and which vehicles will earn their manufacturers the biggest prizes of the event: the titles of SUV of Texas and Truck of Texas.
This year's rodeo was at the Star Hill Ranch, a venue that recreates the look of "a Texas Hill Country community typical of the early 1900s" just outside of Austin. Automakers ranging from Acura to Volvo entered 54 vehicles in 19 categories. Several of those focused on a specific feature, such as infotainment or towing technology. The rest focused on a certain type of vehicle, including Subcompact Sport Utility Vehicle, Mid-Size Luxury Sport Utility Vehicle, and Off-Road Pickup Truck.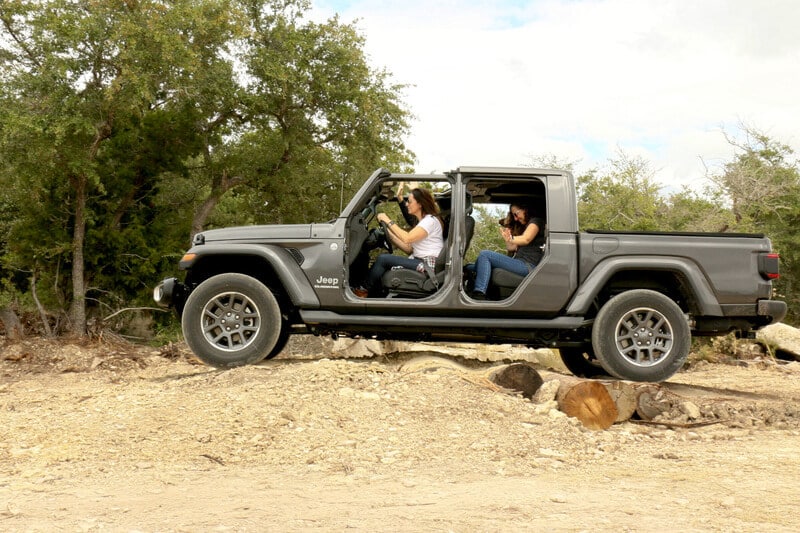 I had to share the available vehicles with 55 of my fellow writers and content creators so I knew I wasn't going to be able to drive all of them. Luckily, I had already evaluated many of them, such as the Dodge Durango SRT, RAM 1500, Jeep Gladiator, Jeep Wrangler, and Volkswagen Atlas, over the course of a week. With that in mind, I focused on getting into the vehicles that were new to me. I've put the highlights below.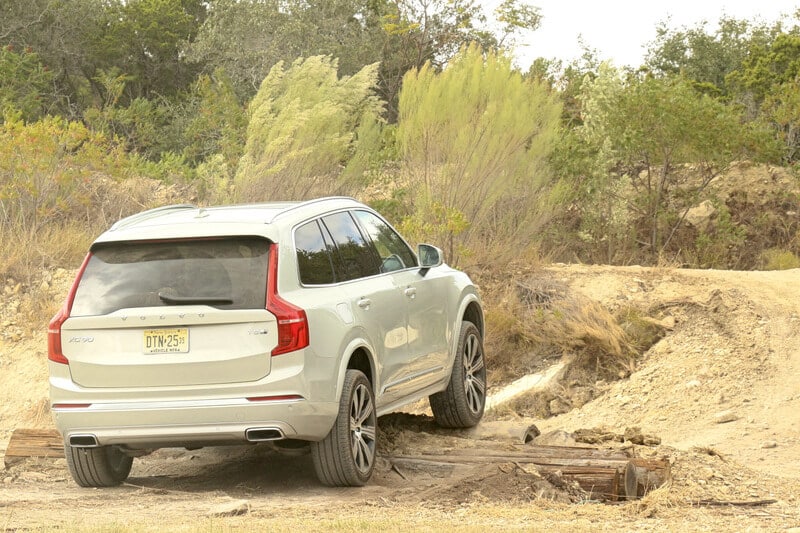 Volvo entered its refreshed 2020 XC90 in the Mid-Size Luxury SUV segment. The newest version features updated front and rear styling, new color and wheel options, an available six-seat configuration, and an optional Tailored Wool Blend interior treatment. The $84,990 T8 Inscription model I sampled was powered by a turbocharged and supercharged 2.0-liter four-cylinder gas engine, 87-horsepower electric motor, and 11.6-kWh battery pack which gave it an all-electric driving range north of 20 miles.
Total output is 400 horsepower and 472 lb-ft of torque, which the XC90 plug-in hybrid routes through an eight-speed automatic controlled by a standard crystal shift knob. I made sure to take the XC90 on the rural roads surrounding the ranch and through the short off-road course on the property. At regular speeds, I found it quiet and composed. It was even more serene when I put it into its nearly silent fully electric driving mode. When I put my right foot down deep, that gas/electric power plant delivered swift and smooth acceleration.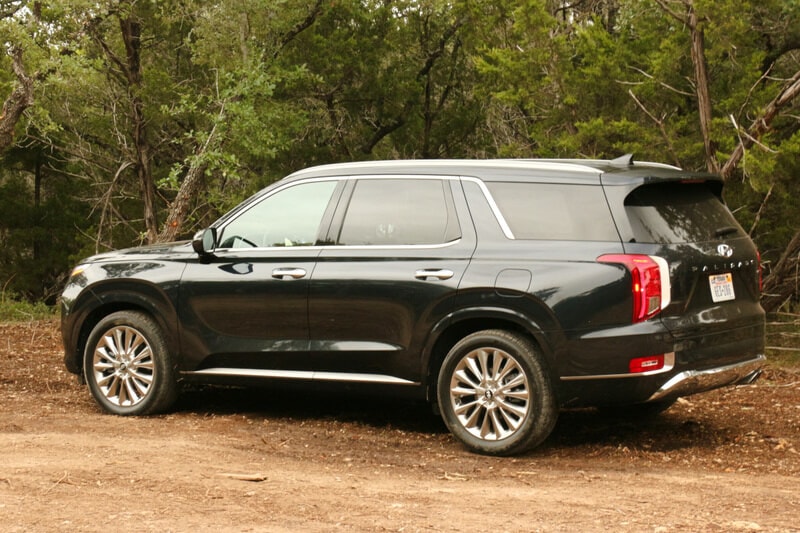 The Jeep Wrangler, Mazda CX-9, Subaru Outback, Honda Passport, Kia Telluride, Nissan Murano, and Hyundai Palisade battled for supremacy in the Mid-Size Sport Utility division. Having never even seen a Palisade up close before, I hopped into the $47,605* Limited AWD as soon as it was free. I was treated to quilted Nappa leather, heated and cooled front seats, a head-up display, and a 10.25-inch touchscreen. Official output from the 3.8-liter V6 was 291 horsepower and 262 lb-ft of torque. Unofficially, that was more than enough to get the Palisade down the road and up the trail. My tester had Hyundai's HTRAC all-wheel drive system with a locking center differential. I didn't need it to reach the summit of the off-road course...but I pushed the button for it anyway.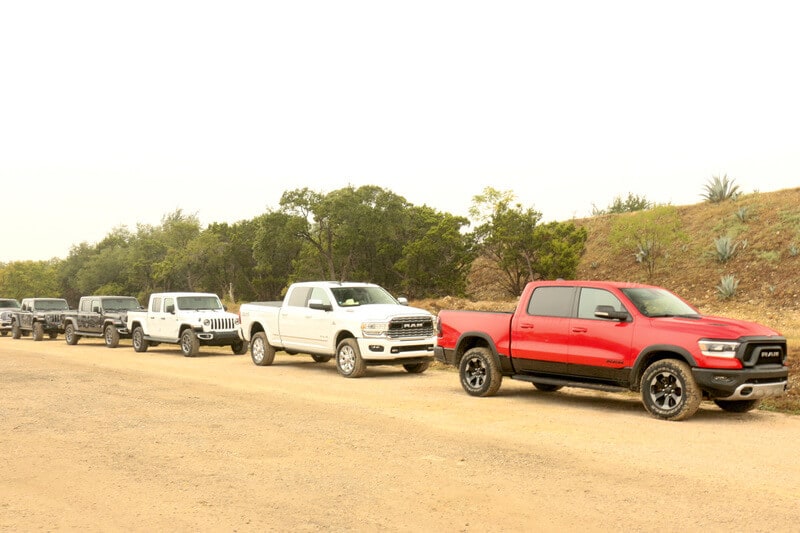 RAM gave me the chance to experience the third-generation 3.0-liter EcoDiesel V6 in the 2020 version of the 1500 Laramie Longhorn and Rebel models a few weeks before the rodeo (click here to read my write-up). It ended up putting the Rebel in the contest's Full-Size Pickup Truck category. I was curious to see how the torquey engine performed in the most off-road-focused version of the 1500. The combination of the EcoDiesel's 480 lb-ft of torque and the Rebel's available multi-level air suspension made getting to the top of the off-road course a nearly effortless exercise.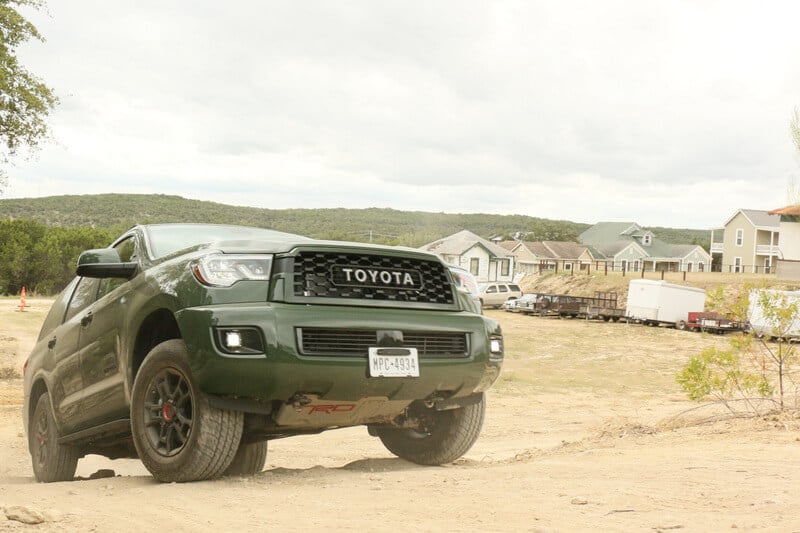 Even though the current generation of the Toyota Sequoia has been around for a long time, I was still excited to get behind the wheel of a $65,325* 2020 Sequoia TRD Pro, which had a $71,730* Nissan Armada and $73,060* Dodge Durango SRT as its rivals in the Full-Size Sport Utility Vehicle class.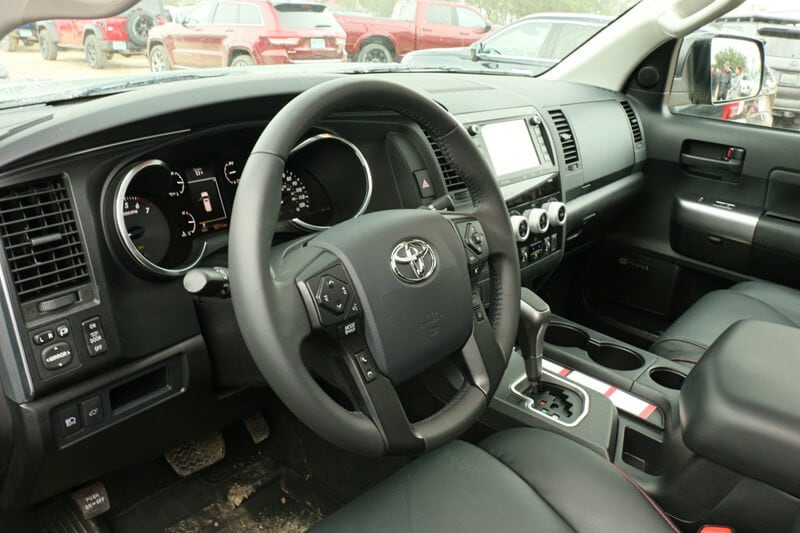 The ultimate version of Toyota's three-row rig had the T O Y O T A grille, TRD Pro front and TRD-tuned Fox rear shocks, as well as special black 18-inch wheels, and fog lights. Its 5.7-liter V8 let out an ear-pleasing roar as it pulled the Sequoia TRD Pro up and over obstacles on the trail.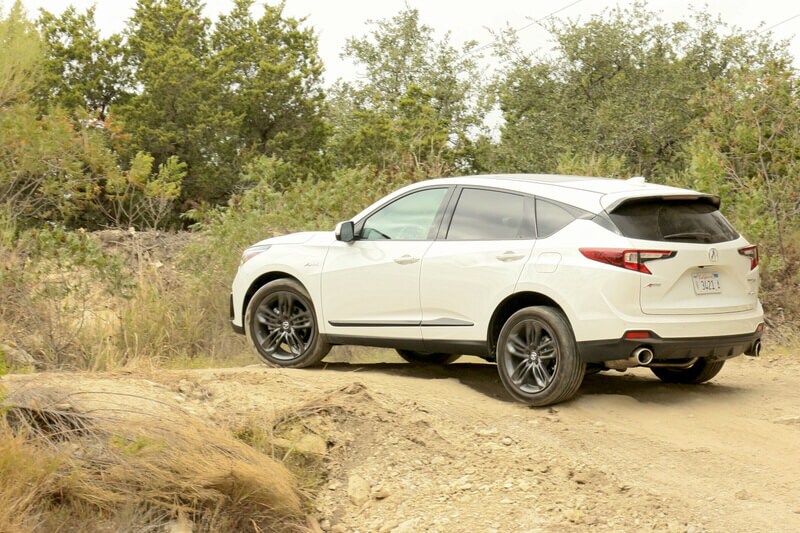 I spent my time in the $45,800* Acura RDX A-Spec exclusively on paved roads. I'm glad I did. Using its 272-horsepower/280-lb-ft turbocharged 2.0-liter I4 and Super Handling All-Wheel Drive (SH-AWD), I was able to blast through the curvy roads surrounding the ranch - particularly when I had the drive mode set to Sport+. Body lean was well controlled while the ride quality remained pleasant. The faster I went, the smaller the Compact Luxury Sport Utility entry felt. My brief time in it made me look forward to testing it for a week and bringing my driving impressions to all of you.
The Texas Auto Writers Association's board of directors announced the winners of the 2019 Texas Truck Rodeo at this year's San Antonio Auto Show. The results were as follows:
Subcompact Sport Utility Vehicle of Texas: 2019 Jeep Renegade Trailhawk
Compact Sport Utility Vehicle of Texas: 2020 Toyota RAV4 TRD Off-Road
Mid-Size Sport Utility Vehicle of Texas: 2020 KiaTelluride SX
Full-Size Sport Utility Vehicle of Texas: 2020 Toyota Sequoia TRD Pro
Compact Luxury Sport Utility Vehicle of Texas: 2020 Acura RDX A-Spec SH-AWD
Mid-Size Luxury Sport Utility Vehicle of Texas: 2020 Volvo XC90 T8 Inscription
Full-Size Luxury Sport Utility Vehicle of Texas: 2020 Lexus GX 460 Luxury
Mid-Size Pickup Truck of Texas: 2020 Jeep Gladiator Overland
Full-Size Pickup Truck of Texas: 2020 RAM 1500 Rebel
Heavy Duty Pickup Truck of Texas: 2019 RAM 2500 Laramie Longhorn
Luxury Pickup Truck of Texas: 2020 RAM 1500 Limited
Off-Road Pickup Truck of Texas: 2019 RAM 2500 Power Wagon
Commercial Vehicle of Texas: 2019 Mercedes Sprinter Passenger 4x4
Off-Road Sport Utility Vehicle of Texas: 2020 Jeep Wrangler Rubicon
Best Infotainment System: RAM Uconnect System & Touchscreen Display
Best Powertrain: RAM EcoDiesel
Best Towing: RAM Rear Air Suspension
Best Safety Feature: Toyota Safety Sense P
Best Driver Assist System: Toyota Panoramic View & Multi-Terrain Monitor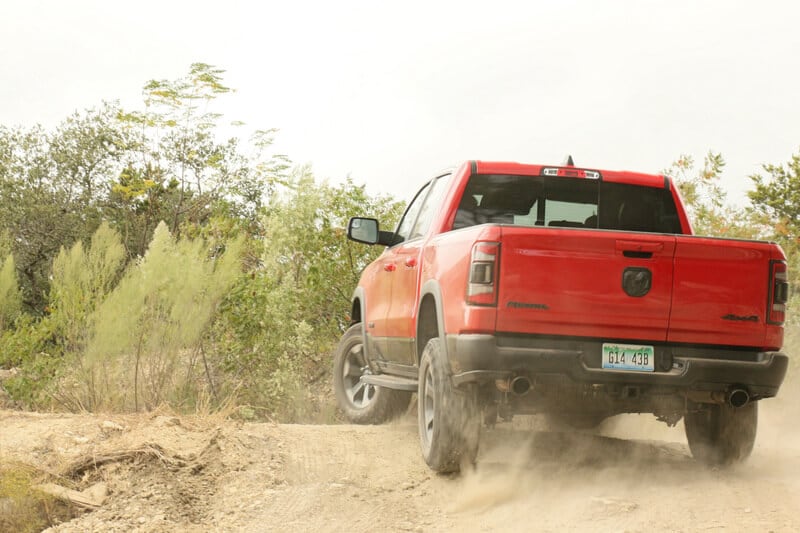 The Hyundai Palisade's corporate cousin, the Kia Telluride (SX), earned the title of SUV of Texas. For the second year in a row, the RAM 1500 (Rebel) won the trophy with the words "Truck of Texas" on it. You can find that entire line of award-winning trucks and many of the other winners from the 2019 Texas Truck Rodeo at AutoNation dealerships right now.
*MSRP excludes tax, license, registration, destination charge and options. Dealer prices may vary.