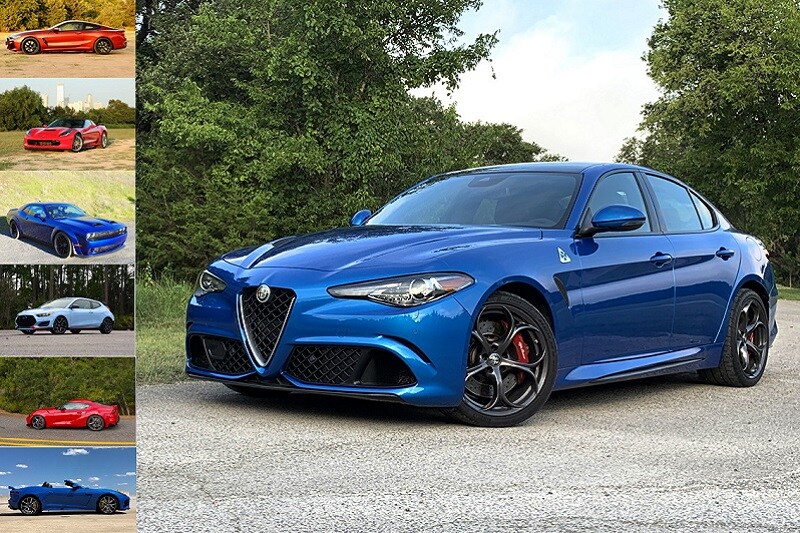 Performance Enthusiasts Have More Great Choices Than Ever Before
— by AutoNation Drive Staff
Back in the day, making a car that was fun to drive required all kinds of compromises. Heavy clutches, dismal visibility, and claustrophobia-inspiring cabins, not to mention often dismal reliability, were just a few of things enthusiasts had to be prepared for.
Now, while much has been made of the notion that Americans aren't buying traditional cars anymore, they're far from dead. And to prove it, here's a list of the coolest cars our writers drove this year!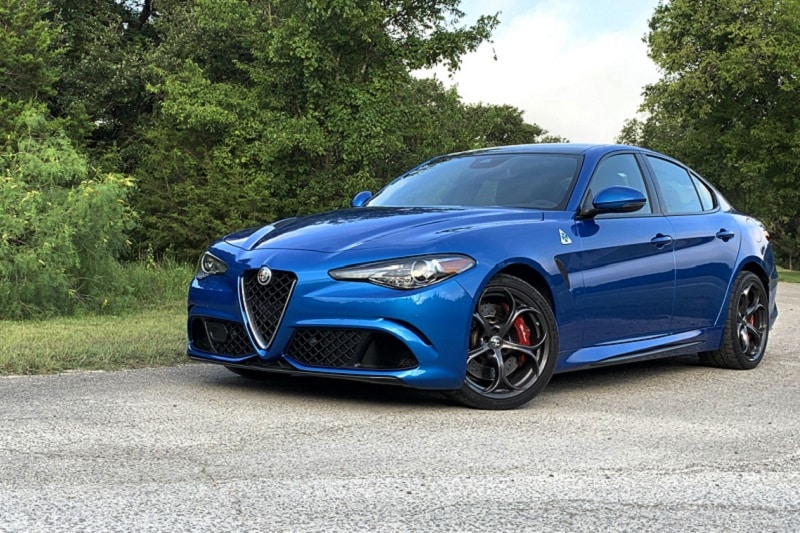 "Alfa built the Alfa Romeo Giulia Quadrifoglio to convert air and fuel into neck-straining forward motion and organ-shifting turns. But it looks and plays the part of a potent track machine, it also functions well outside of a race course." — Derek Shiekhi
"This flagship coupe weighs nearly 4,500 pounds so it's not exactly a sports car — but it's definitely a driver's car. The M850i hunkered down in curves, and it was easy to scrub off speed with confidence, because the brakes were so well tuned and progressive." — Derek Shiekhi
"This is the end of the line for the front-engine Corvette. What a way to go. The Grand Sport has the power and handling to match its race-car-for-the-road looks, useful tech, and a livable blend of comfort and space." — Derek Shiekhi
"What you are looking at here is the Dodge Challenger Hellcat Widebody. It's the last true American open road car. It packs 797 horsepower, has a top speed of over 200 mph, and if asked, it will carry you from one side of the United States to the other in pure luxury, at speeds that will land you in prison if you're not careful." — Mike Musto
"The Ford Mustang Bullitt lives up to the legacy of not only the movie but also the Mustang and Steve McQueen himself. With the added performance, fantastic styling, and limited-production, the 2019 Mustang Bullitt is easily one of the best Mustangs ever built." — Jeffrey N. Ross
"I think a more muted exterior color — like the silver of my tester — mitigates most of the complaints about the boy-racer styling. And appearances aside, the Honda Civic Type R is fantastic to drive. With 300 horsepower on tap and a perfect six-speed gearbox, it's rolling proof that practical and reliable doesn't have to mean boring." — John Coyle
"Pushing the N mode button transforms the Hyundai Veloster N from a fun little compact into a track beast. The steering is tightened, the suspension is stiffened, and the exhaust valve is opened to "wake the neighbors" mode. Sadly, I wasn't able to get this car out on a track, but it handled amazingly on highway on ramps, with precise steering inputs and zero understeer." — Jeffrey N. Ross
"Jaguar's SVO team took what was already a great sports car and made it sharper, lighter, and faster. The steering is remarkably precise, the ZF eight-speed has been re-calibrated for faster gear shifts, and the F-Type SVR's braking was shockingly strong, thanks to the carbon-ceramic brakes." — Omar Rana
"Visually graceful, inherently practical, and immensely powerful, the E 63 S is a joy. I freely indulged my right foot with heavy doses of throttle, and my ears with the roar-on-demand from the AMG performance exhaust, which turned the overrun after a high-speed blast into an addictive sound." — Derek Shiekhi
"While the power isn't earth shattering, the Supra never feels under-powered, and there's plenty of twist on tap in any gear. For the record, the pops and crackles when you lift off the throttle also sound nasty as hell, and will bring a smile to the face of any enthusiast lucky enough to hear this baby sing." — John Coyle

*Based on EPA mileage ratings. Your mileage will vary depending on specific vehicle trim, how you drive and maintain your vehicle, driving conditions, and other factors.
** MSRP excludes tax, license, registration, and options. Dealer prices may vary.