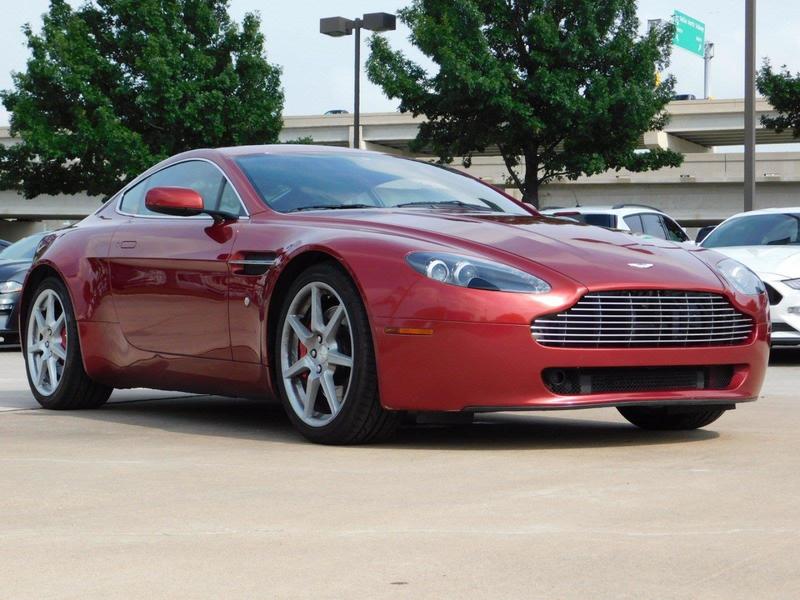 Indulge Your Inner 007 With This Hand-Build English Sports Car
— by
Andy Reid
To me, of all the cars on AutoNation Drive, there's one marque that stands above the rest — and that marque is Aston Martin.
Generally, the name Aston Martin conjures images of James Bond driving off to save the world. Motorsports fans will also remember how legends Carroll Shelby and Roy Salvadori won the 1959 24 Hours of Le Mans at the wheel of an Aston Martin DBR1. But associations like these aren't the only reason Aston Martin's vehicles continue to be coveted.
One of the biggest draws to Astons is the breathtakingly beautiful styling. These are dramatic vehicles which embody the very best in sports and GT cars. They're are also hand-crafted, making them even more special than, say, a Porsche or a Maserati.
Simply put, an Aston Martin isn't just an automobile, but a piece of rolling artwork.
Now, a less glamorous part of the Aston Martin story is that the company has spent the majority of its existence on the verge of bankruptcy, and every four to five years, there's seemingly another financial crisis at the company. Generally, that's meant new ownership, and over its 106-year history, Aston has been owned by nine different entities.
So it's kind of a miracle that the company has managed to build so many amazing cars, across so many different eras.
That said, one of Aston Martin's strongest periods as a company was from 1997 until 2013. During this time, the company built a modern factory at Gaydon, improved overall quality dramatically, and embraced more modern technology. Most importantly, it also released a slew of new cars, including the stunning DB7, the first-generation Vanquish, the glorious DB9, and the V8 and V12 Vantage.
Today, the Vantage cars are some of the most accessible and enjoyable Aston Martins to own and drive. Instead of being GT cars like most Aston models, the Vantage was built to compete with Porsche's 911 and Ferrari's mid-engine sports cars. So they're smaller, lighter, and stiffer than the DB cars, and can give those competitors a run for their money on the track.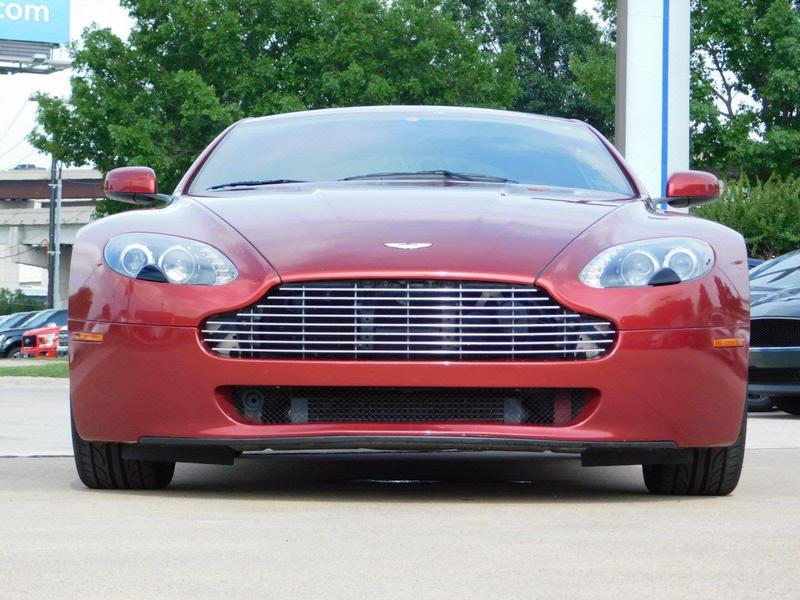 In fact, when Car and Driver pitted the V8 Vantage against the Audi R8 and Porsche 911 Turbo, the testers all thought that the Vantage was the most enjoyable to drive — despite the Aston finishing third in most categories. For the record, the performance of the Vantage is hardly bad, as it'll sprint from zero to 60 mph in a tick over five seconds, run the quarter-mile in 13.5 at 106 mph, and do 0.93g on the skidpad. It's just not as athletic as those particular competitors.
When new, the V8 Vantage had a price tag north of $120,000, making it more expensive than a 911, but it offered a level of rarity and exclusivity lacking from the Porsche. In addition, the styling of the Vantage is so stunning it makes the 911 look a bit drab.
As a used car, the Vantage has become what's possibly the single most affordable high-end sporting car available anywhere. The example I picked from the inventory at AutoNation Drive, a
2007 model with the desirable six-speed manual gearbox
, is finished in Merlot Red paint with an Obsidian Black leather interior. This car also features Garmin factory navigation, which I've found easy to use in the past.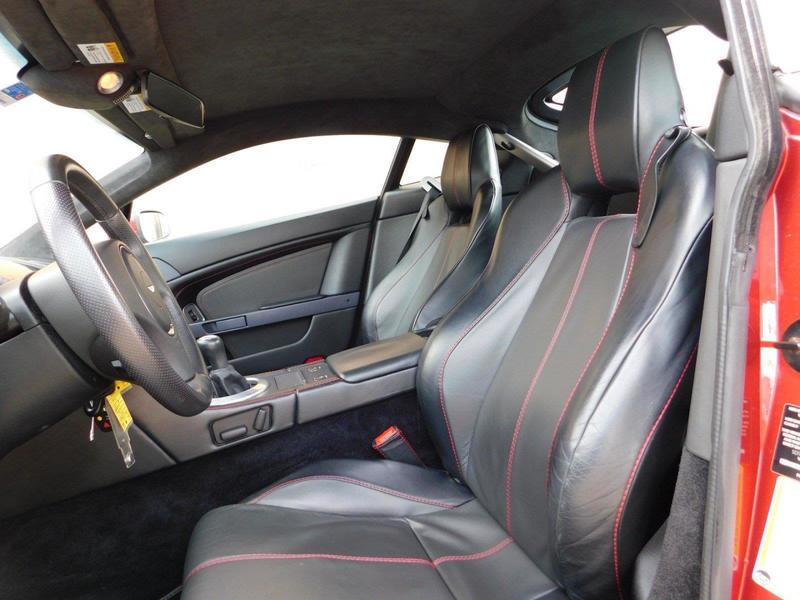 From behind the wheel, the V8 Vantage is one of my all time favorite sports cars, as it exudes elegance and quality wherever you look. One neat feature is the car's cantilevered doors, which allow them to stay open in any position. Also, the gauge cluster looks like jewelry, the controls are perfectly located, the clutch isn't too heavy, the gear linkage is perfection, the seats are made of the finest British leather, and the steering is excellent.
Even at start up, the sound of the engine at is simply addictive, so it's easy to understand why owners tend to blip the throttle on these cars — the sound is just incredible. While firm, the suspension is compliant enough to be comfortable on long trips, which is something unique about the Vantage when compared to its competitors. Overall, this car is as fun on track as it is during a Saturday night trip to dinner.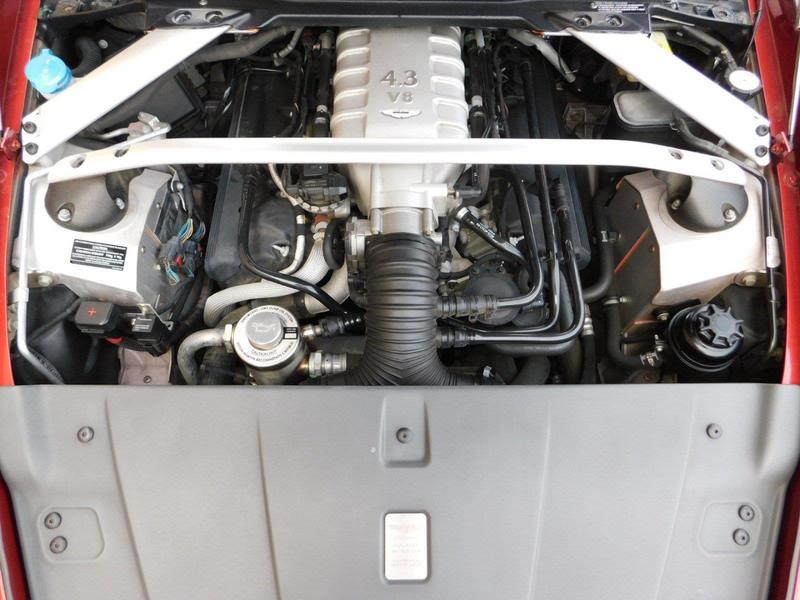 Now, all this comes at a price. Because the one downside of Vantage ownership is that servicing it can be expensive. While the V8 Vantage is a very reliable Aston Martin, it's not cheap to maintain. To properly maintain one of these cars, you should budget between $2,500 and $4,000 a year. Sure, it can be done cheaper, but with a car this nice, you want it to be in proper working order at all times.
So with that out of the way, let's move on to the good part of the Vantage ownership proposition, which includes:
Rock star valet parking
People thinking you're a millionaire
People thinking you're a spy
You not caring what people think — because you're driving an Aston Martin
If those sound good to you, take note that this
2007 V8 Vantage
is being offered at the AutoNation in Frisco, Texas for just under $34k. Even after considering the cost of service, this 39,000-mile car still represents an unbelievable deal. So if you just can't wait to see the final Daniel Craig Bond movie next year, why not immerse yourself in a Bond-like experience by driving this?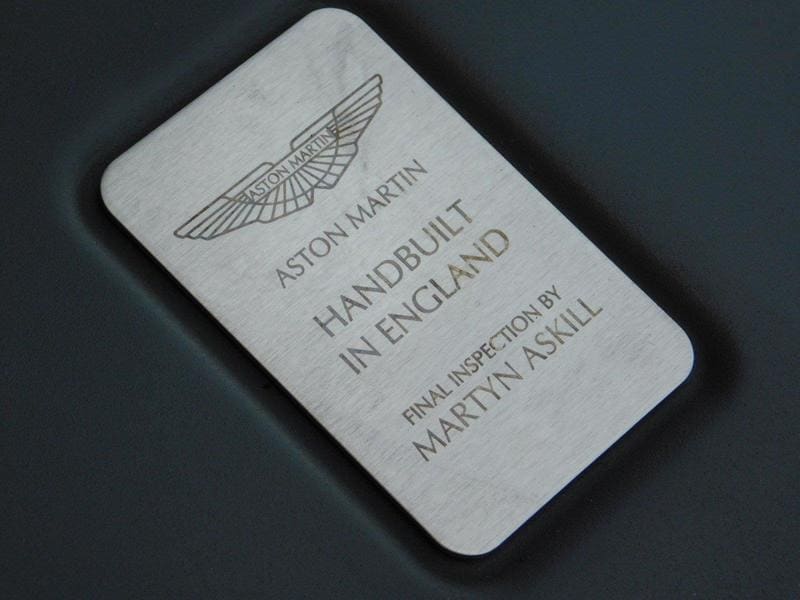 2007 Aston Martin V8 Vantage
Price: $33,849.00
Bodystyle: Coupe
Int. Color: BLACK
Engine: V-8 cyl
Odometer: 39091
Transmission: 6-Speed M/T
Stock #: 7GC03926
Ext. Color: Red
Vin: SCFBB03B77GC03926
CLICK FOR DETAILS
*Based on EPA mileage ratings. Your mileage will vary depending on specific vehicle trim, how you drive and maintain your vehicle, driving conditions, and other factors.
** MSRP excludes tax, license, registration, and options. Dealer prices may vary.