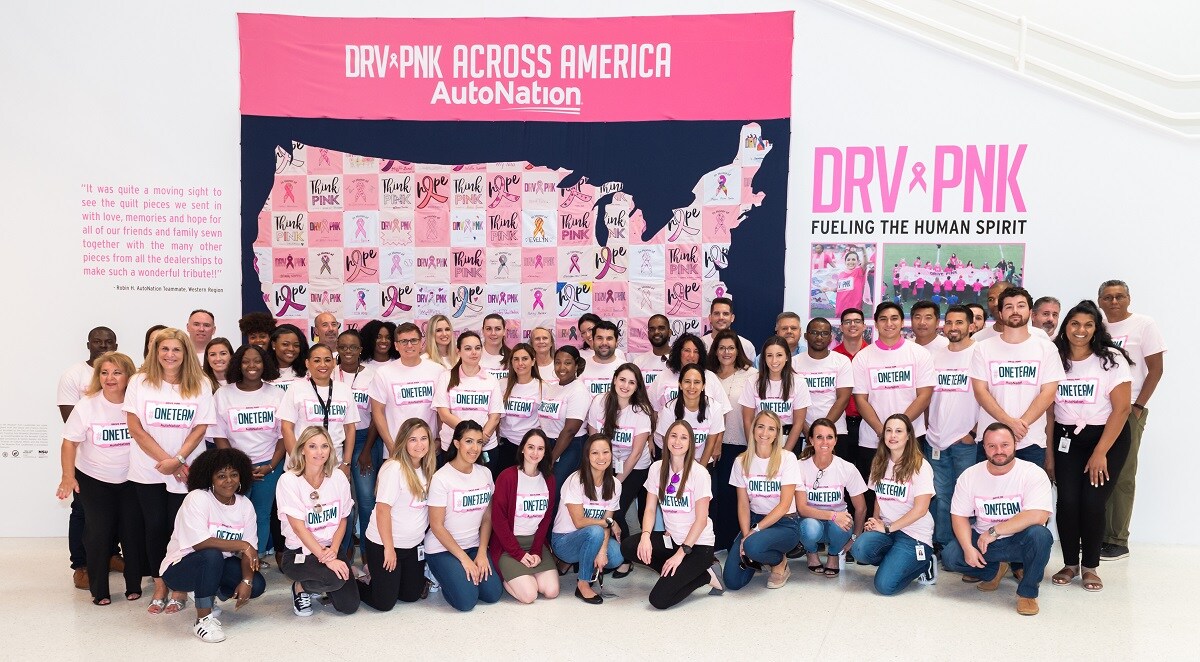 GIVING OUR ALL, MAKES ALL THE DIFFERENCE!
Each day, AutoNation Associates drive sales and service to make our company America's largest automotive retailer. But it's our dedication to community that is the real driving force of our business. From coast to coast, we're a team 27,000 strong, raising millions of dollars for cancer research and treatment, logging thousands of volunteer hours, and uniting in our mission to help drive out cancer.
For more on everything Team AutoNation is doing to support the fight against cancer, head to our Community Events Page!